GOP Still Wants Trump to Run in 2024 Despite Majority of Country Saying Otherwise: Poll
While Donald Trump has yet to formally announce whether he intends to run for president in 2024, if he does enter the race, he could find his chances for victory could be slim. A poll released this week by Marquette University Law School found 71 percent of respondents do not want him to run.
Just 28 percent of the adults surveyed nationwide favored a Trump run. However, the survey found that a majority of Republicans favored the former president making a run for a second term. Sixty percent of Republicans surveyed said they felt he should run while 40 percent of Republicans surveyed said they did not want to see him on the ballot. In turn, 73 percent of independents who responded to the survey said they felt he should not run, and 26 percent said they wanted to see Trump on the ticket.
The former president continues to stand behind his disproven claims that he lost the 2020 election as a result of fraud. In statements submitted through his Save America website, Trump continues to refer to himself as President Donald J. Trump as opposed to former President Trump.
Over the past several months, Trump has hinted at a potential run. He told FOX News host Sean Hannity in late June that he'd made up his mind regarding a potential run, saying "it's not that I want to" but that "the country needs it." When pressed on the question by reporters, Trump has carried out a strategy of offering back subtle hints about his potential candidacy in 2024.
"Everybody wants me to do it, the polls are all saying I have to do it," Trump told conservative talk show host Joe Pags in May. "I don't know exactly when I can say it but it's something I am very very strongly considering."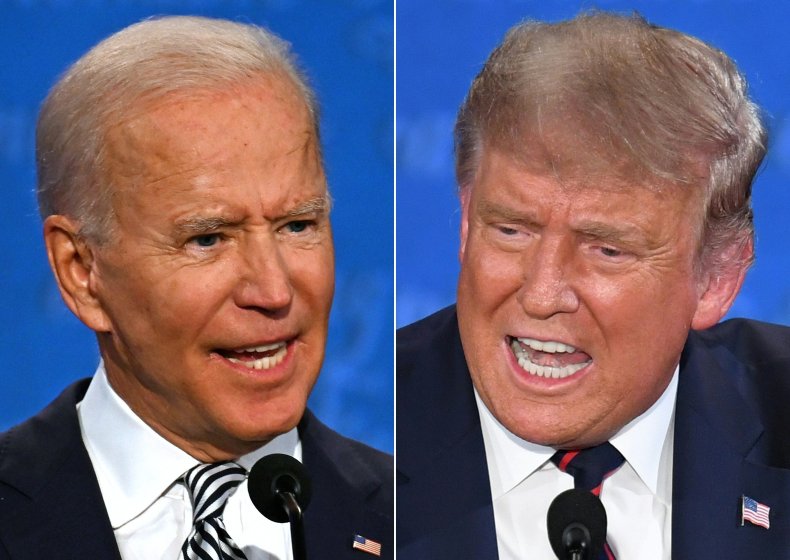 Others with knowledge of the Trump camp speculate these hints may just be talk and that the former president would prefer to serve as a Republican influencer while he focuses his attention on his upcoming Trump Media & Technology Group (TMTG) social media and streaming venture.
Anthony Scaramucci, Trump's one-time White House communications director who turned against the former president in 2019 after he deemed certain Trump comments "racist and unacceptable," believes the Trump may not choose to run if TMTG proves profitable and successful.
"I want (Trump's TMTG SPAC) to go up like another 10 times," Scaramucci said on CNBC's Squawk Box last month. "The more it goes up, the less likelihood Donald Trump is running for president in 2024, so I'm rooting for that SPAC."
When it comes to 2024 voting, the odds appear in Biden's favor, according to the Marquette poll. While 73 percent of Republicans who responded said they would vote for Trump, just 31 percent of independent respondents said they would vote for him and only seven percent of Democrat respondents said they would support Trump.
By comparison, 78 percent of Democrats said they would vote for Biden, 34 percent of independents would vote for the current president and 10 percent of Republicans would break party lines for a Biden vote.