Trump Lies Nearly Every Day, Says GOP Strategist Ana Navarro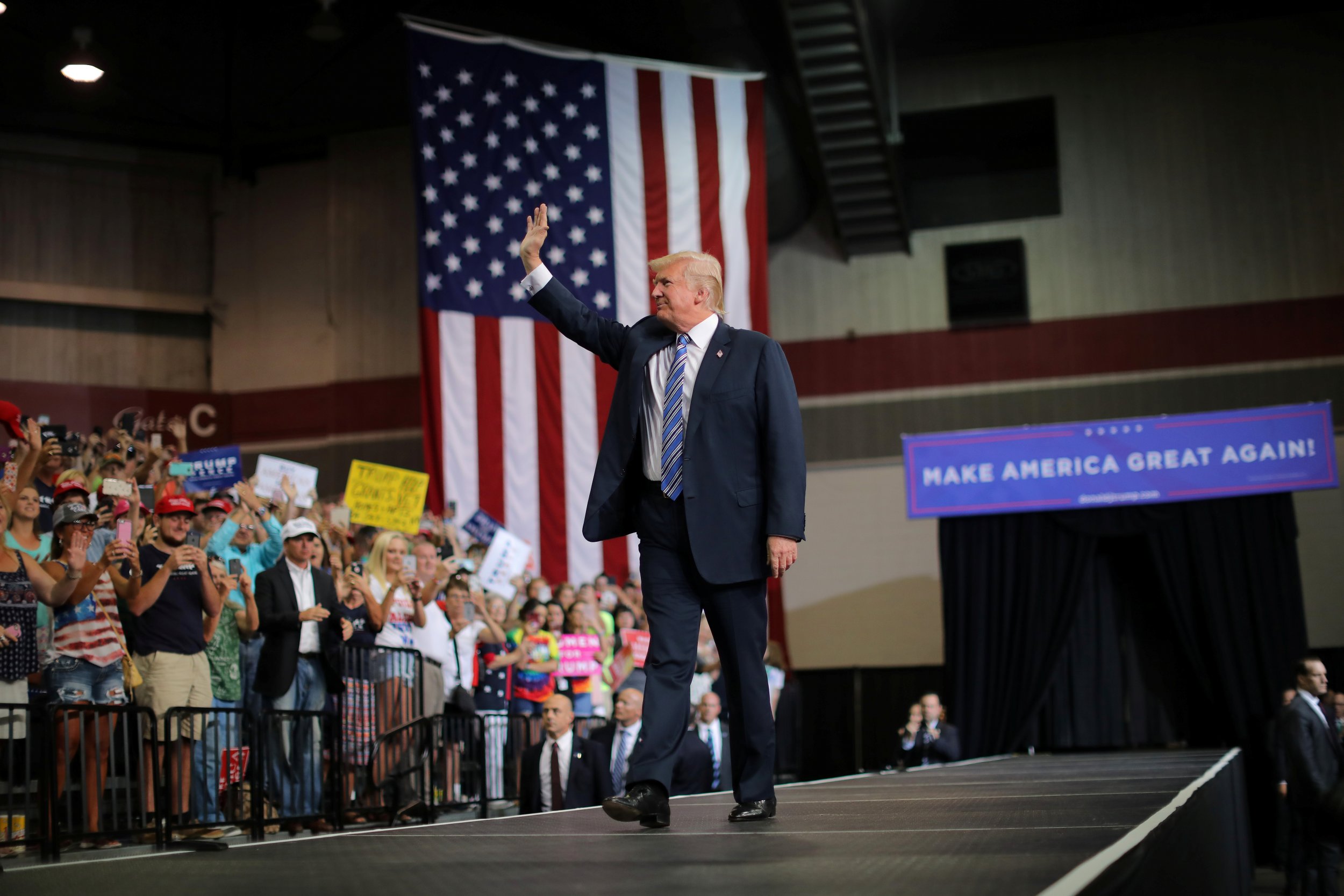 Republican strategist Ana Navarro has offered President Donald Trump some advice on his 200th day in office: start telling the truth.
Navarro said in an appearance on CNN's New Day Tuesday morning that Trump needs to follow some simple steps to improve his credibility, after a new CNN poll showed most Americans do not trust information coming from the White House.
"I think the solution is very simple: start telling the truth. Start taking your job seriously, stop exaggerating, stop outright lying and then repeating it," she said.
"I think the people around him...need to tell him, 'You are no longer the host of 'The Apprentice.' You are not a used car salesman. You are the president of the United States,'" she said.
Navarro said Trump's mendacity was damaging his standing among voters.
"We need to believe our president when he stands in front of that podium and speaks to us," she said. "He has been president for 200 days, and he has lied practically every single one of those days."
Navarro's claim is backed up by a Washington Post tracker, which truth-checks Trump's claims. Last updated on July 19, it found that he had made 836 false or misleading claims in his 181 days in office, an average of 4.6 per day.
Fellow CNN guest Matt Schlapp, chairman of the American Conservative Union, admitted that Trump has to "steady the ship" on White House messaging but said that "false stories" had damaged public perception of the administration.
The former George W. Bush staffer claimed that Trump is "authentic" and "tells you what he thinks."
Navarro has been one of the strongest GOP critics of Trump. On Monday, she likened the high turnover at the White House to that of a Las Vegas brothel. She previously accusing the president of acting like a "mean girl" when he attacked the appearance of MSNBC host Mika Brzezinski.
Navarro has previously worked for Jeb Bush, a Trump rival during the Republican battle for the presidential nomination.