GOP Strategist Disappointed by Reception to Trump's 'Unhinged' CPAC Address: Republican Party Is Dead
Republican strategist Rick Tyler was shocked on Saturday by the enthusiastic reception that President Donald Trump received while giving his address at the Conservative Political Action Conference (CPAC) in Maryland.
During a segment on MSNBC this afternoon, Tyler told host Alex Witt that Trump has changed CPAC and the Republican Party for the worse since he took power. "It's interesting about CPAC," he said. "It used to be the confab of conservatives who would get together once a year but it's not CPAC anymore — it hasn't been since 2016. It's now Trump-pac and should be TPAC.
"The people there talk about being pro-tariffs, anti-justice, anti-law enforcement, anti-immigrant, anti-Muslim, pro-Russia, pro-autocrat. It's unrecognizable what Donald Trump has done to the party and what he's done to the conservative movement… It's a shame," Tyler added.
When asked by Witt whether anything "can be done to resurrect the Republican Party as it was?," Tyler said it's beyond saving.
"Rest in peace," he responded. "No, it's over. The problem is that the Republican Party has no grounding governing philosophy anymore because they've signed on to all these things as I just mentioned that were antithetical to the conservative movement."
"So it's the Trump party," Tyler concluded. "When Trump passes on, one way or the other, that party will no longer exist and the Republican party will have... it has no fundamental belief. You have to believe in something, and I don't know what the Republican Party believes in or what its message is anymore."
Witt noted that the comments were from "a Republican activist, a Republican analyst for us."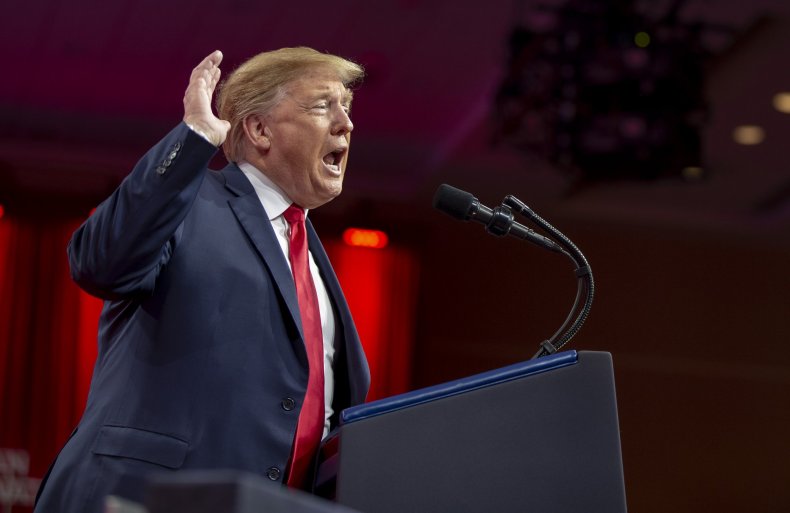 Later in the segment, MSNBC panelist Zerlina Maxwell, former Director of Progressive Media for Hillary Clinton's presidential campaign, joked that they didn't "put enough foundation on [Trump] today, considering the length of his speech he looked pretty sweaty," before pointing out that the president's rhetoric is becoming increasingly "unhinged."
"I also am very alarmed by the recent rhetoric of the president, because he's increasingly unhinged and when you have a summit that is as important as North Korea was this week, you have his personal attorney testifying, you have the potential for prosecutors to go after his family, and you see a performance like this today," she added. "It doesn't feel really calm and secure in that fact that this person has the nuclear launch codes."
Trump walked onto the stage in Maryland this morning and hugged the U.S. flag before launching into his address, where he criticized congressional Democrats and repeatedly attacked special counsel Robert Mueller and his investigation.
During the two-hour-long speech, Trump also labeled House Intelligence Committee Chairman Adam Schiff "Little Shifty Schiff."
"Unfortunately, you put the wrong people in a couple of positions, and they leave people for a long time that should not be there," the president said. "All of a sudden, they are trying to take you out with bulls--t. With bulls--t."