GOP Superlawyer Predicts Texas Election Suit Will Fail, Says Party 'Corroded' Under Trump
A prominent Republican election lawyer says that the GOP has "corroded" under President Donald Trump and that a new lawsuit seeking to overturn President-elect Joe Biden's win, filed yesterday in the Supreme Court by Texas, is destined to fail.
Ben Ginsberg, who aided former President George W. Bush's successful post-election legal battle in 2000, made the remarks during a Wednesday appearance on CNN. He blasted the Republican party for an alleged lack of principle when asked whether he thought Texas Attorney General Ken Paxton had any basis for asking the court to invalidate the vote in several key battleground states.
"I think there's no basis for it. I don't think the Supreme Court, for an instant, will consider taking up this case," Ginsberg said. "What it shows you, I think... is that how far the Republican party has sort of corroded in basic beliefs under Donald Trump in this area."
"It used to be that the party was for state's rights," he added. "I can't imagine something that is least faithful to a principle of state's rights than a Texas attorney general trying to tell other states how to run their elections."
Newsweek reached out to Paxton's office for comment.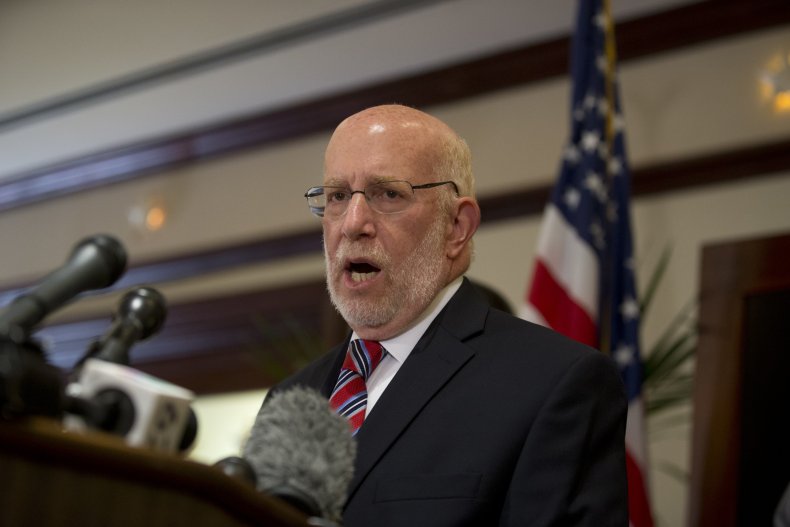 Ginsberg was a key member of the legal team that helped Bush defeat former Vice President Al Gore by 537 votes in Florida following recounts and court cases in 2000. He also represented Bush in 2004, as well as former GOP presidential nominee Sen. Mitt Romney during his 2008 and 2012 campaigns. Despite fighting legal battles for Republicans for decades, this year he has spoken out against Trump's evidence-free claims that the election was rigged against him.
"My evolution started when the president doubled down in the lead-up to the 2020 election on his charges that our elections are rigged and fraudulent in a way that he hadn't previously," Ginsberg told The Washington Post. "It became a systemic attack made completely without evidence, aimed at undermining a basic pillar of our democracy. I know there's no evidence for systemic fraud because I had spent the better part of every election for four decades working in Republican poll-watcher programs and elections day operations."
Paxton's lawsuit, which many experts in addition to Ginsberg have said has little chance of succeeding, asks the Supreme Court to effectively discard all votes cast in Michigan, Pennsylvania, Wisconsin and Georgia. Although voters in those states chose Biden, Paxton insists that the court should order the Electoral College to disregard their choice and instead force the recognition of electors loyal to Trump.
A brief supporting the effort was signed by at least 17 other states that voted for Trump, while the president also filed a motion to intervene in the case, which claims that the states in question did not properly follow election laws in administering their elections. Since the Constitution allows for each state to determine their own laws for running elections, it is not clear that Texas has any standing to intervene in the way other states conduct their elections, while potentially disenfranchising millions of voters.
On Tuesday, the Supreme Court unanimously dismissed a challenge seeking to invalidate Biden's win in Pennsylvania. The plaintiffs in the case plan to launch a "formal appeal" of the dismissal. Dozens of other cases seeking to overturn Biden wins across the country have also quickly failed in court, while Trump's attempts to convince GOP lawmakers in states he lost to disregard the voters and hand him victory have also been unsuccessful.
Despite the continued protests of Trump and his allies, there has been no credible evidence of the kind of massive fraud that could have plausibly changed what was a relatively decisive outcome to the election. Biden won 306 Electoral College votes to Trump's 232, with 270 being required to win the presidency. In addition, he earned over 7 million more votes than Trump nationally, winning the most votes of any candidate in U.S. history by exceeding 81.2 million.