GOP Threatens Withdrawal From Presidential Debates, But Decision Will Rest With Nominee
The Republican National Committee threatened Thursday to withdraw from future presidential debates, but the decision ultimately lies with the nominee.
The committee sent a letter to the Commission of Presidential Debates, specifically to Co-Chairmans Frank J. Fahrenkopf Jr. and Kenneth Wollack, expressing frustration at the commission's "recent performance and our concern about its continued role in hosting presidential debates."
The three-page letter shared on the GOP's official Twitter account, written by Ronna McDaniel, Republican National Committee chairperson, says "the organization no longer provides the fair and impartial forum for presidential debates which the law requires and the American people deserve."
The presidential debates were a topic of contention in the 2020 election. After the first debate, former President Donald Trump tested positive for COVID, according to NBC News. This resulted in the commission changing to a virtual format for the second debate. Trump refused to participate.
Trump also complained the moderators chosen were biased against him, according to The Star Tribune.
Trump went on to request that CPD add a fourth debate before the first one scheduled for Sept. 29, 2020, via a letter written by his attorney Rudy Giuliani, because "as many as eight million Americans in 16 states will have already started voting." The request was denied, NBC News reported.
The RNC can make internal policy changes. That does not mean their candidate needs to, or will, adhere to them at its convention.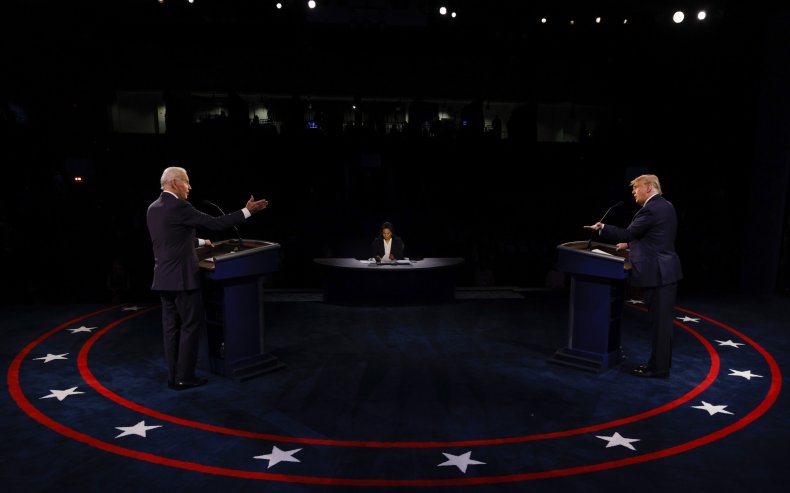 In the letter, McDaniel proposes reforms the committee "strongly encourages" the CPD to do. The reforms include creating term limits for the commission's board of directors; developing a code of conduct to ban CPD staff, directors, officers from publicly commenting in support or opposition of any candidate or conducting political activity related to the presidential election; creating punishments for violating such a code; and pledging to host at least one debate before the beginning of early voting in any states.
"Our sincere hope is that the CPD accepts this criticism and works to correct its mistakes," McDaniel wrote. "If not, the RNC will have no choice but to advise future Republican candidates against participating in CPD-hosted debates, and the RNC will look for other options for its candidates to debate the issues before the American people in a neutral and nonpartisan issue."
She requested that CPD respond by the end of July.
Jaime Harrison, chair of the Democratic National Committee, said the RNC is attempting to "hide their ideas and candidates from voters" in a statement, The Associated Press reported.
"Regardless of the RNC's tantrum, voters can count on hearing from President Biden and Vice President Harris who are proud of their records," Harrison said, according to AP.