GOP Vermont House Candidate Says She Received Letter Threatening Her With Rape, Murder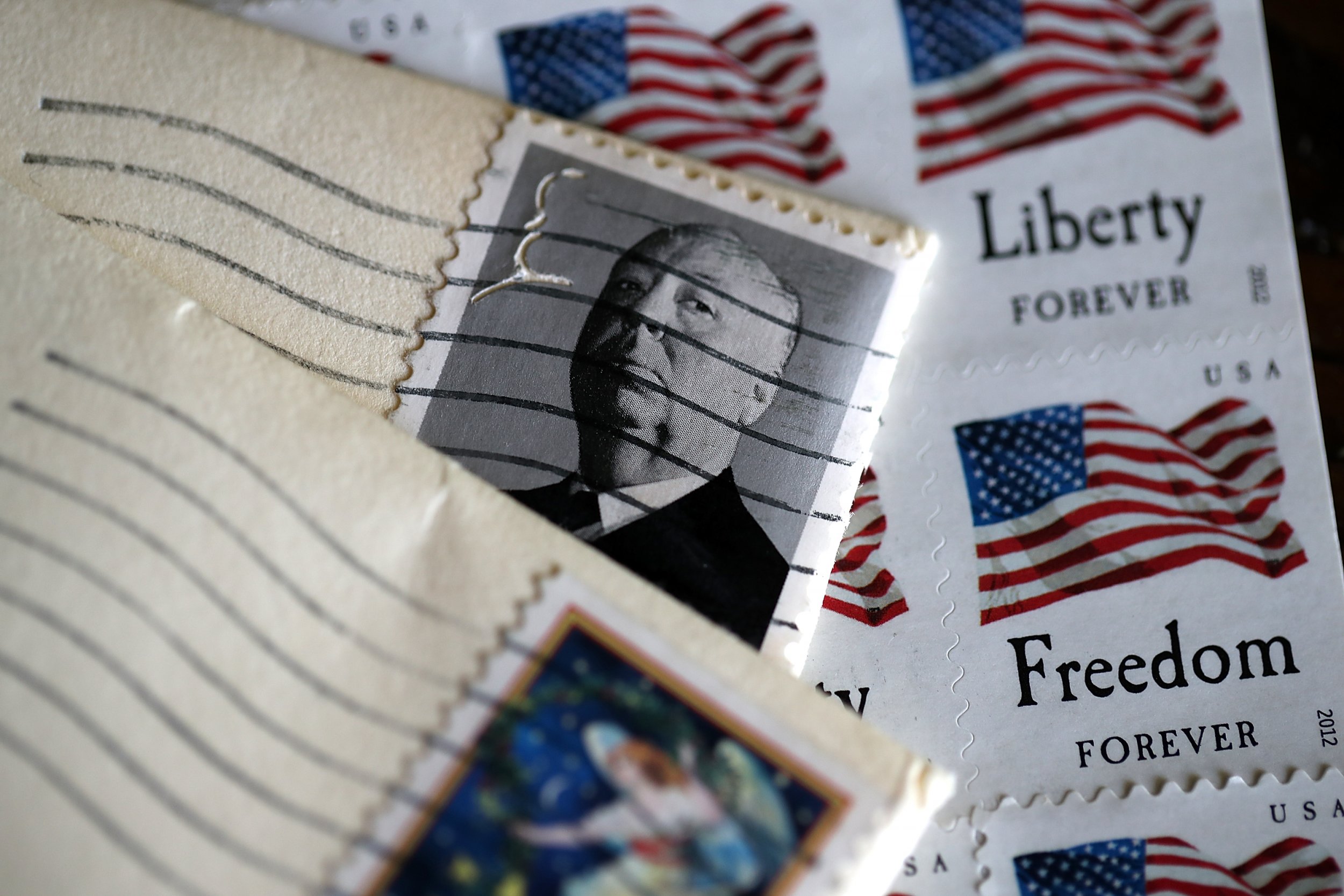 Deserae Morin, a GOP candidate for Vermont's House of Representatives, claimed to have received a letter that threatened her with rape and murder, an experience that she said was a first for her.
Morin shared a photo of the letter, which was composed of letters that were cut out of various printed materials, and called the letter a "threat to all Vermont Republicans." The letter began by calling Morin a derogatory name for women and the statement, "we are hunting you."
"My comrades will kill you and the Constitution," the letter continued. "First, we will rape you for days. You will scream and know that agonizing horror."
The letter added that Republicans don't have equal rights and stated, "Socialism is here."
"Open season for Republican death in Vermont," the letter concluded. "Fear our revolution."
Morin explained on Facebook that her platform is about protecting individual liberty, advocating for small government, reducing taxes, increasing personal choices and being committed to the Constitution. She shared that "apparently these are things that make the socialists want to kill me." Newsweek reached out to Morin but did not receive a response in time for publication.
While America largely seems politically divided, one issue people from both sides of the aisle in Vermont agree on is that violence and death threats are not solutions to disagreeing with another person.
Christine Hallquist, Vermont's Democratic gubernatorial candidate, told WCAX that death threats seem to have become part of the debate and added, "We're better than that."
Lieutenant Governor David Zuckerman, also a Democrat, agreed that threats aren't the answer and told WCAX that everyone needs to be able to feel safe voicing their political opinions, regardless of what those opinions are.
Although Morin said that she's received support from politicians on both sides of the aisle, she said the post has snowballed into largely negative attention. People commenting on her post charged her with faking the letter in an effort to win sympathy votes.
Some pointed to the shine on the letter, which they claimed proved the glue hadn't dried, yet. Others said that the use of the word comrades discredited the letter's authenticity because Communists, not socialists, use the term.
Vermont State Police confirmed in a press release that the department received a report about the letter on Saturday and opened an investigation. The department encouraged anyone with information about the threat to contact Detective Sergeant Benjamin Katz at 802-878-7111.
In an email to Newsweek, Vermont State Police public information officer Adam Silverman said the department takes every threat seriously. Silverman added that the department is working with federal, state and local law enforcement agencies to determine the threat's origin.
"I'm very outspoken. I'm very well spoken. I'm a real threat to socialism, and now socialism is a real threat to me," Morin told WCAX. "I'm trying not to take it too seriously, because it's most likely, it's just an empty threat."
Morin explained that some of the letters were cut from her own business cards and said that people are really mad that she's a young woman who doesn't align herself with the political ideals of the left.