GOP Vows to Investigate Military Chiefs, Make Them Answer 'Tough Questions'
Representative Jim Banks has said Republicans will investigate military leaders and make them answer "tough questions."
Republicans won the House with a slim majority in this month's midterm elections, and in an appearance on Fox News, Banks, who is on the House Armed Services Committee, laid out how Republicans plan to use their new power next year.
"First of all, I can tell you from experience that the one thing that General [Mark] Milley and the top military officials dislike almost more than anything else is having to come before the committee and answer tough questions and answer for their actions," the Indiana Republican told Martha MacCallum.
"So when we get the gavels back after January 3, we're gonna hold those types of hearings."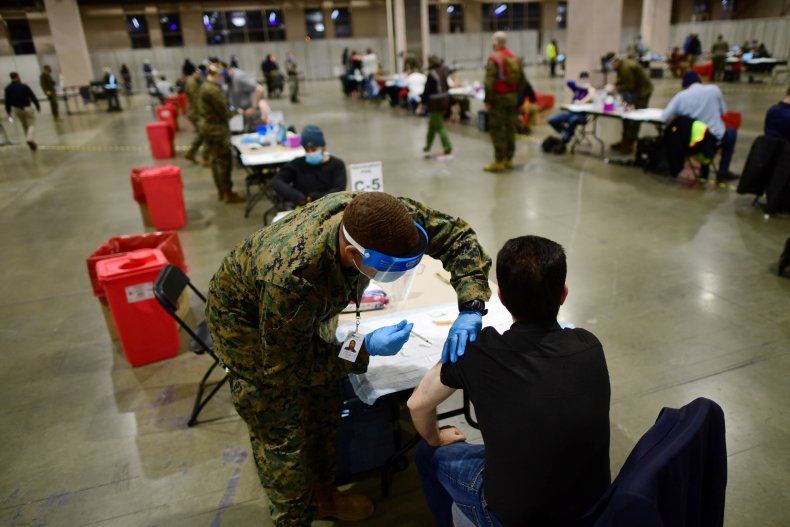 Banks said one thing military leaders will be questioned about is the military members who were discharged after refusing to get the COVID-19 vaccine. The Department of Defense announced that it would make COVID-19 vaccination mandatory in the summer of 2021.
Republicans will "make them answer to why they denied so many religious exemptions when it came to the COVID-19 vaccine," Banks said. "Ask them why they're getting rid of all of these heroes, men and women in uniform, for not taking the vaccine."
Banks also said a majority of the troops who were discharged "probably vote Republican."
"I guarantee you that 99 percent of our troops who didn't take the vaccine who are being flushed out of the military are probably right-leaning, they probably vote Republican, so we're going to hold hearings about that," he said. "That's where we're going to start."
Newsweek reached out to Banks' office and the Department of Defense for comment.
It's not clear exactly how many military members were discharged for refusing to comply with the COVID-19 vaccine mandate.
The U.S. Army said 1,760 active soldiers had been separated due to vaccine refusal as of October 13, while the Navy reported that 1,544 active sailors and 327 reservists had been separated as of October 26. The Marines said 3,584 Marines have been separated for vaccine refusal as of November 3.
The Air Force said it had separated 834 service members as of July 11 but has not updated the number since due to a pending lawsuit. A federal judge in July issued an injunction that stops the branch from disciplining or separating anyone who filed a religious exemption request, according to the Air Force Times.