GOP Wisconsin Majority Leader Jim Steineke Skewers 2020 Election Report
With the official report on Wisconsin's 2020 election results now released, Republican Representative Jim Steineke is pushing back against its call to decertify the 2020 presidential election.
Steineke, the majority leader of the Wisconsin State Assembly, took to Twitter on Tuesday to condemn the report, which states that Wisconsin should "take a very hard look at the option of decertification of the 2020" presidential election, something that has received backlash from both Democrats and Republicans, according to the Associated Press.
"Still not legal under Wisconsin law. Beyond that, it would have no practical impact b/c there is no Constitutional way to remove a sitting president other than through impeachment or incapacity. Fools errand. Focus on the future," Steineke wrote on Twitter.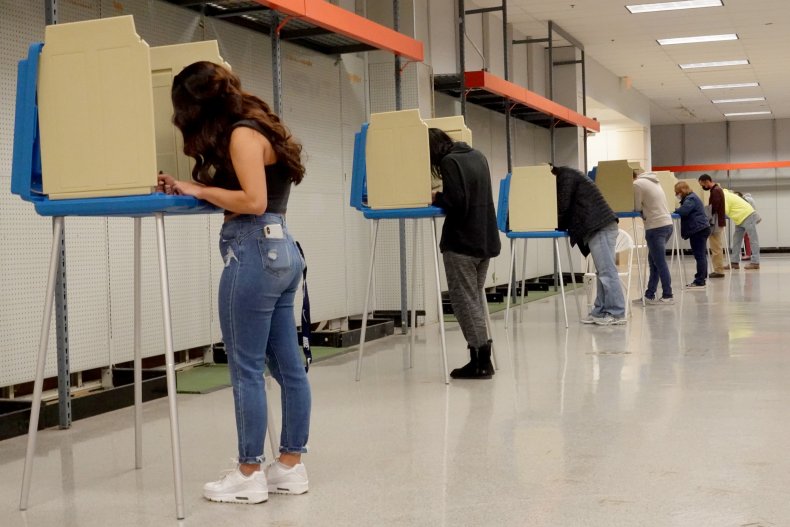 In a separate thread, Steineke also reaffirmed his stance against pursuing investigations relating to voter fraud in the 2020 election, writing, "I can guarantee that I will not be part of any effort, and will do everything possible to stop any effort, to put politicians in charge of deciding who wins or loses elections."
"In a world where partisan divides are deep & seemingly anything can be justified as long as it results in retaining power, handing authority to partisan politicians to determine if election fraud exists would be the end of our republic as we know it," continued Steineke. "Reminder: Giving politicians that power when you don't like the results of an election will also give them the authority to overturn elections when you do."
He is not the only Wisconsin official taking to social media to condemn the report. Ann Jacobs, a member of the Wisconsin Elections Commission, has fiercely criticized report investigator Michael Gableman and his decertification recommendation.
"WOW," wrote Jacobs on Twitter. "Gableman goes full in crazy conspiracy theory and demands that Wisconsin 'decertify' the election. And, clarifying, this is IMPOSSIBLE. NOT LEGAL."
The report has also prompted a condemnation by Wisconsin Governor Tony Evers, who called the investigation a "circus" in a statement.
"This effort has spread disinformation about our election processes, it has attacked the integrity of our clerks, election administrators, and poll workers, and it has emboldened individuals to harass and demean dedicated public servants," he wrote.
The report itself spans 136 pages and is considered an "interim report" until the legislature officially signs off on it. Gableman says in the report that a foundation backed by Mark Zuckerberg gave millions of grant dollars to five Democratic cities throughout the state, calling it "illegal bribery," the AP reported. The grants were allegedly meant to fund voting turnout initiatives, with three separate courts ruling them legitimate donations in 2021.
Another controversial suggestion made by Gableman was to dismantle the Wisconsin Elections Commission, the AP added. The commission is a bipartisan group that investigates election results throughout the state.
Update at 3/1/2022 at 3:20 p.m. EST: This story has been updated to include more responses to the report and background information.