GoPro Shares Dive as Camera Company Lays Off 7 Percent of Its Workforce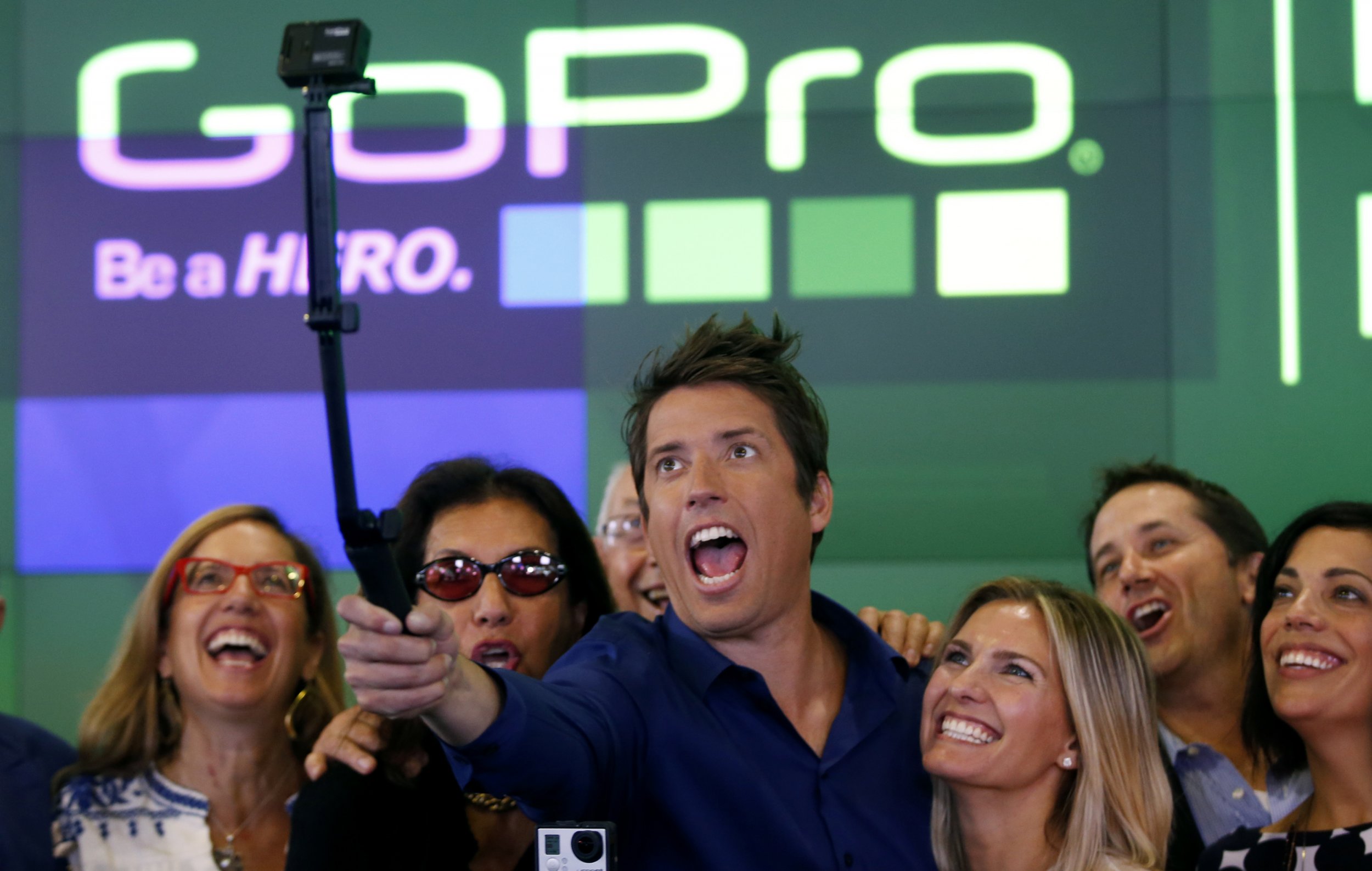 After poor holiday sales for its highly portable sports cameras and its fourth-quarter revenues finishing well below expectations, GoPro is laying off 7 percent of its workforce and saw its stock fall over 25 percent in a matter of hours.
GoPro, which primarily sells action cameras, announced on Wednesday its fourth-quarter revenue was $435 million, well below average analyst expectations of $510.9 million, according to Bloomberg. Its annual revenue was $1.6 billion, just shy of the $1.69 billion expectation.
GoPro expects the layoffs will "incur approximately $5 million to $10 million of restructuring expenses in the first quarter of 2016, substantially all of which will be severance costs," according to a company statement.
The financial market has been cruel to GoPro, who saw its share price drop precipitously from $14.67 around 4 p.m ET to $11.20 just 45 minutes later. Just five months ago, in August, GoPro peaked at $64.74 per share.
GoPro CEO Nick Woodman—who ordered a 180-foot yacht last month—blamed the layoffs on the "launch and pricing" of its $399 Hero 4 Session camera from last year, according to Re/code. "While we clearly made a mistake pricing Session at $399 (more specifically I made the mistake, it was my decision), I'm proud of how we responded," Woodman writes in an internal email sent to GoPro employees obtained by Re/code.
For some financial analysts and journalists, the fall of GoPro was not surprising, as it had not been able to develop its media business venture and expand in the camera market.