The GOP's New Voting Laws Are Perfectly Reasonable | Opinion
The following is a lightly edited transcript of remarks made by Armstrong Williams during a Newsweek podcast debate on recent voting legislation in GOP-governed states. You can listen to the podcast here:
Racism and Jim Crow are not the most constructive ways to label a voting crisis in the United States. It's restrictive, and some of the bills are aligning with states that have automatic ID requirements, such as President Biden's home state of Delaware.
Then there are other Democratic strongholds, such as Connecticut, which have no early voting at all. In New York, there are onerous rules for voters to change their registration in advance, if they want to participate in their party's primary. In Rhode Island, Democrats enacted a decade ago the kind of photo-ID law that the party has labeled "racist" when drafted by Republicans. The state also requires voters to get the signature of not one, but two, witnesses when casting an absentee ballot; Alabama and North Carolina, similarly have those restrictions.
According to new analysis released this week by the nonpartisan Center for Election Innovation & Research, Delaware, Connecticut and New York ranked in the bottom third of states in their access to early voting and mail-in balloting. Why is there not an outcry?
We need to compromise on this issue, but we shouldn't get rid of the Senate filibuster to do so. Since the 1965 Voting Rights Act, Republicans have renewed it. From President Reagan to President Bush, it wasn't until Shelby County v. Holder that we saw these drastic changes to the process.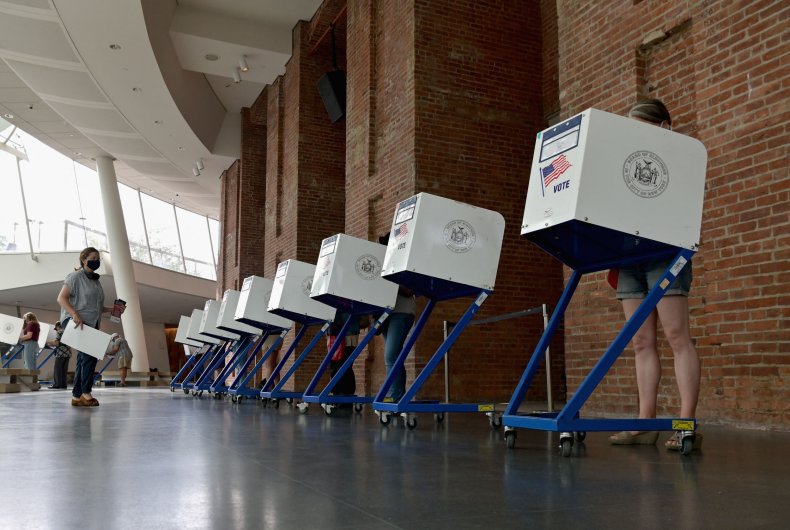 Some states do have these draconian laws, and we need to change that. We shouldn't have people standing in line for nine hours to vote. We have to make the process efficient and streamlined, and when you reduce the issue to race, which is where I have my issue, we don't really solve this problem. Instead, we cause further divisions.
We want to put real thought into how we can move forward. Because when you think you say race is everything, you literally don't know anything. We're here to resolve these divisions, not further incite these divisions.
Armstrong Williams is a political commentator, entrepreneur, author, and host of the nationally syndicated television program The Armstrong Williams Show.
The views in this article are the writer's own.