The Senate GOP's proposal for another wave of relief loans under the Paycheck Protection Program (PPP) will prioritize small businesses experiencing severe financial deficits and those located in lower income areas. Florida Sen. Marco Rubio, a Republican, shared an update about the new loan proposal on Twitter Tuesday morning.
"Our proposal for a second round of #PPP loans is being finalized," wrote Rubio, who also chairs the Senate Small Business Committee. He noted that loans will specifically target U.S. small businesses that "have substantial revenue loss" with a particular focus on low-income neighborhoods. Businesses eligible to apply for loans under the expanded federal program must meet current criteria established by the Small Business Administration (SBA), or employ less than 300 workers.
Newsweek reached out to Rubio's office for additional comments but did not receive a reply in time for publication. The SBA had no comment.
The SBA's guidelines say businesses and nonprofit organizations with 500 or fewer employees are eligible to apply for PPP loans, as well as some that employee more than 500 workers but meet other eligibility standards. Sole proprietors, independent contractors and self-employed individuals could be eligible as well.
The PPP is a federal loan initiative designed to support small businesses during the coronavirus pandemic. It was originally established in conjunction with the Coronavirus Aid, Relief and Economic Security (CARES) Act, a federal stimulus package passed at the end of March, and launched in early April.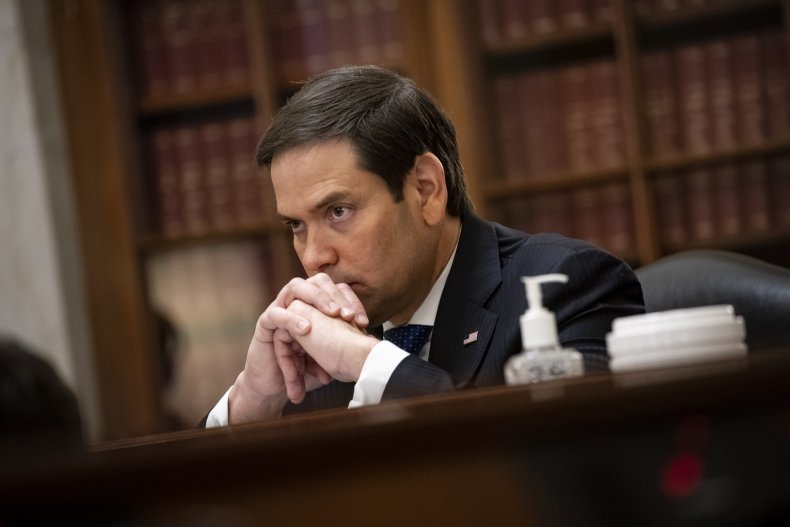 The program stopped accepting applications due to lack of funding two weeks later, but reopened again with the passage of additional relief legislation that allocated more than $300 billion to revive it. After closing its application portal again at the end of June, the PPP reopened on July 6. Eligible small businesses can apply for PPP loans through August 8, according to the SBA.
Small businesses face some of the most persistent economic challenges brought on by the coronavirus pandemic. The U.S. outbreak prompted leaders to order lengthy business closures and implement regulations limiting in-person occupancy after permitting entities to reopen. Many smaller businesses were forced to close down as a result of revenue losses.
Amendments to the PPP were subject to debate among Senate Republicans earlier this summer, although several GOP representatives have acknowledged the need for tailored support to small businesses that are still struggling. West Virginia GOP Senator Shelley Moore Capito discussed changes to the PPP with certain small businesses in mind during a July 10 appearance on CNBC's Squawk Box.
"I think by and large, the smaller businesses are the ones that are still, as you're mentioning restaurants, smaller maybe gyms, and things of that nature where you're not going back full board, you can't have a full house of customers and I think that's an issue," Moore Capito said. "So, I think we've got to figure out some way to keep those folks connected to their employees like we originally envisioned with the PPP, but we also want to make sure they're still going to be able to open their doors."