Mikhail Gorbachev on the Soviet Union Collapse, Democracy in Russia and Putin's Popularity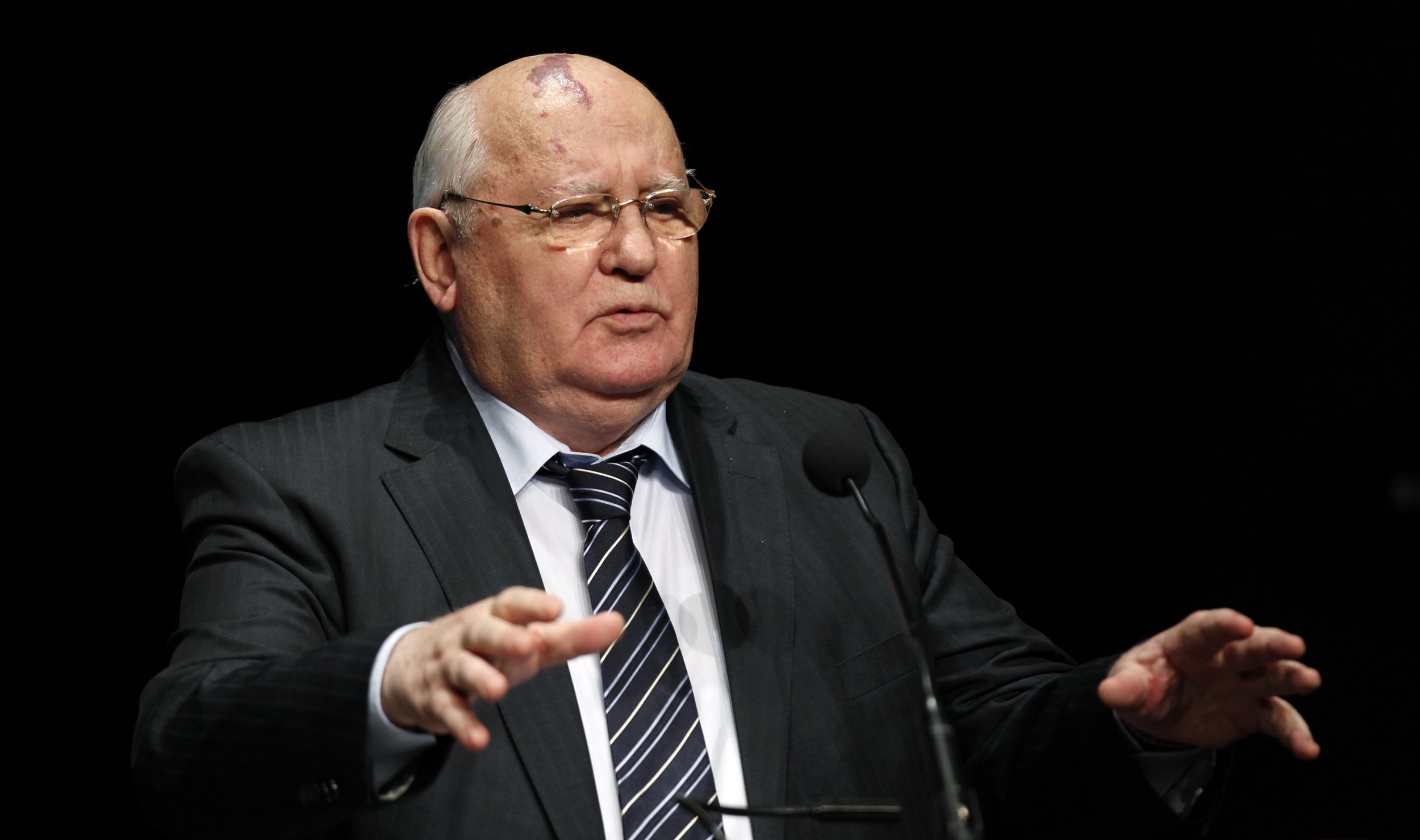 Mikhail Gorbachev, the last leader of the Soviet Union, has blamed "treachery" for the collapse of the Communist state and called the event a "crime" and a "coup."
Speaking to the BBC on the 25th anniversary of the Soviet Union's collapse, which followed his resignation from power in 1991, Gorbachev said his imperative was to avoid a civil war.
"What happened to the USSR was my drama," he said. "And a drama for everyone who lived in the Soviet Union."
According to Gorbachev, the union's collapse has resulted in the rise of "bureaucrats" who "stole the nation's riches and began to create corporations."
Gorbachev's rule was characterized by a more open approach to the West and the desire to introduce greater democratic freedoms for Soviet citizens.
In the summer of 1991, a coup to unseat Gorbachev was attempted by hardline Soviet officials disgruntled with his reforms. Although the coup failed, radical reformers capitalized on the political instability to push for the end of the Soviet regime.
"Behind our backs there was treachery," Mr Gorbachev told the BBC. "They were burning down the whole house just to light a cigarette. Just to get power."
Earlier this year Gorbachev said he had wished to preserve and democratize the Soviet Union from within. Instead, he lamented, aspiring officials on both sides pushed for more radical agendas for the sake of their careers.
"They couldn't get it through democratic means," he said. "So they committed a crime. It was a coup."
"A split in society and a struggle in a country like ours, overflowing with weapons, including nuclear ones, could have left so many people dead and caused such destruction," Gorbachev added. I could not let that happen just to cling onto power. Stepping down was my victory."
Speaking about the current political climate in Russia, Gorbachev said that democratization "hasn't been completed", adding that "There are some people for whom freedom is an annoyance. They don't feel good with it."
Asked if he was referring to Putin, he replied: "You'll have to guess who I mean. This is one question I'll leave you to answer," he said.
When questioned if the current Russian leader asks him for advice, Gorbachev replied: "He knows everything already. Everybody likes to do things their own way. C'est la vie."
He also accused the West of "provoking Russia", suggesting that negative Western press coverage Putin had only increased the president's popularity within Russia.
"His popularity rating here has reached 86 percent," Gorbachev said. "Soon, it will be 120 percent!"