Gorbachev Urges Putin and Obama to Begin Ukraine Talks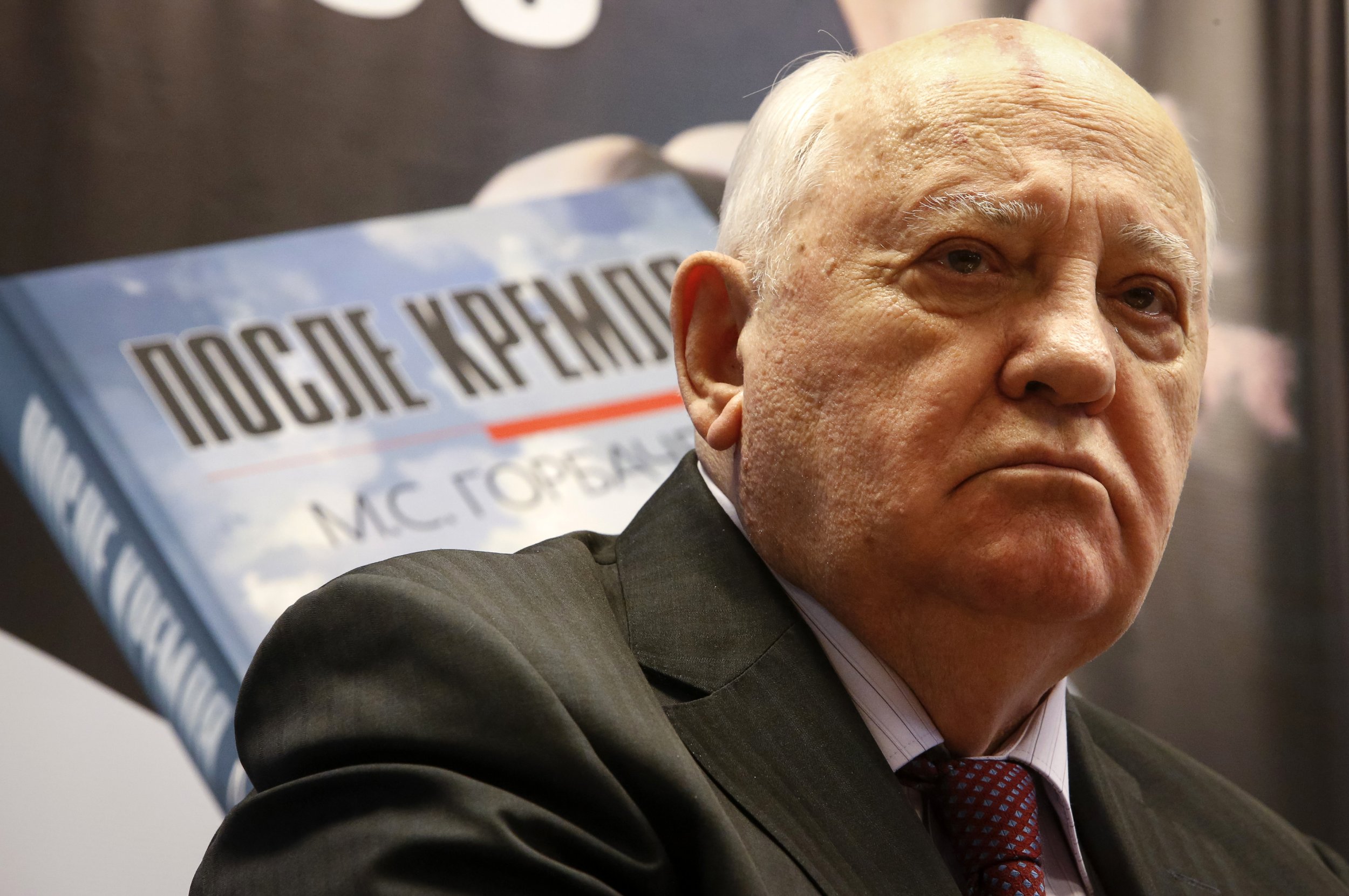 The Soviet Union's last leader Mikhail Gorbachev has urged the U.S. and Russian presidents to personally start talks on alleviating the Ukraine crisis, fearing the conflict may not stay "frozen" for long.
Ukraine has entered a tense stalemate with Russian-backed separatists in its eastern Donetsk and Luhansk regions, after violence erupted in 2014. A ceasefire struck between Ukraine, Russia, the rebel leadership—brokered by Germany and France in Belarus's capital of Minsk—has neared the brink several times. Delegates from the four countries, known as the Normandy Four are the main body in regular ceasefire talks.
"The current mechanisms of regulating the crisis are working poorly," Gorbachev wrote in a column for Russian state-run newspaper Rossiyskaya Gazeta on Thursday. "The impression is created that they have been turned into a routine. We should quite mechanisms such as the Minsk ceasefire agreement and the Normandy Four meetings. But it is obvious they must be supplanted and their work must be stimulated."
Gorbachev said the UN Security Council must show greater involvement in resolving the conflict in Ukraine, with Russia and the U.S., in particular, setting up joint resolution efforts. The former Soviet leader presided over the end of the Cold War and the renewal of amicable ties between Russia and the U.S.. He warned more needed to be done by the two countries or it risked increasing tension in Europe.
"We shouldn't allow the Ukraine crisis to heat up, the already feverish Europe and the world as a whole," Gorbachev added. "Europe may not be able to cope with another frozen conflict."
Gorbachev who is partly of Ukrainian descent on his mother's side has largely kept quiet about the Ukraine conflict since the toppling of pro-Russian President Viktor Yanukovych in early 2014.
He warned the U.S. and Russia to not revive a Cold War mentality in 2014 when fighting in Ukraine erupted. He also endorsed the controversial annexation of Crimea from Ukraine, shortly after, saying that by joining Russia, the peninsula had "corrected the mistake of the Soviet Union".
He is held in high regard in the West for helping normalise relations with Moscow and allowing for democratic reforms to take place. However he also said earlier this year he had wanted to preserve the Soviet Union and democratise it as one state, without allowing it to split into independent republics.