Gordon Brown: U.K. Needs EU 'Clout' To Tackle Tax Dodgers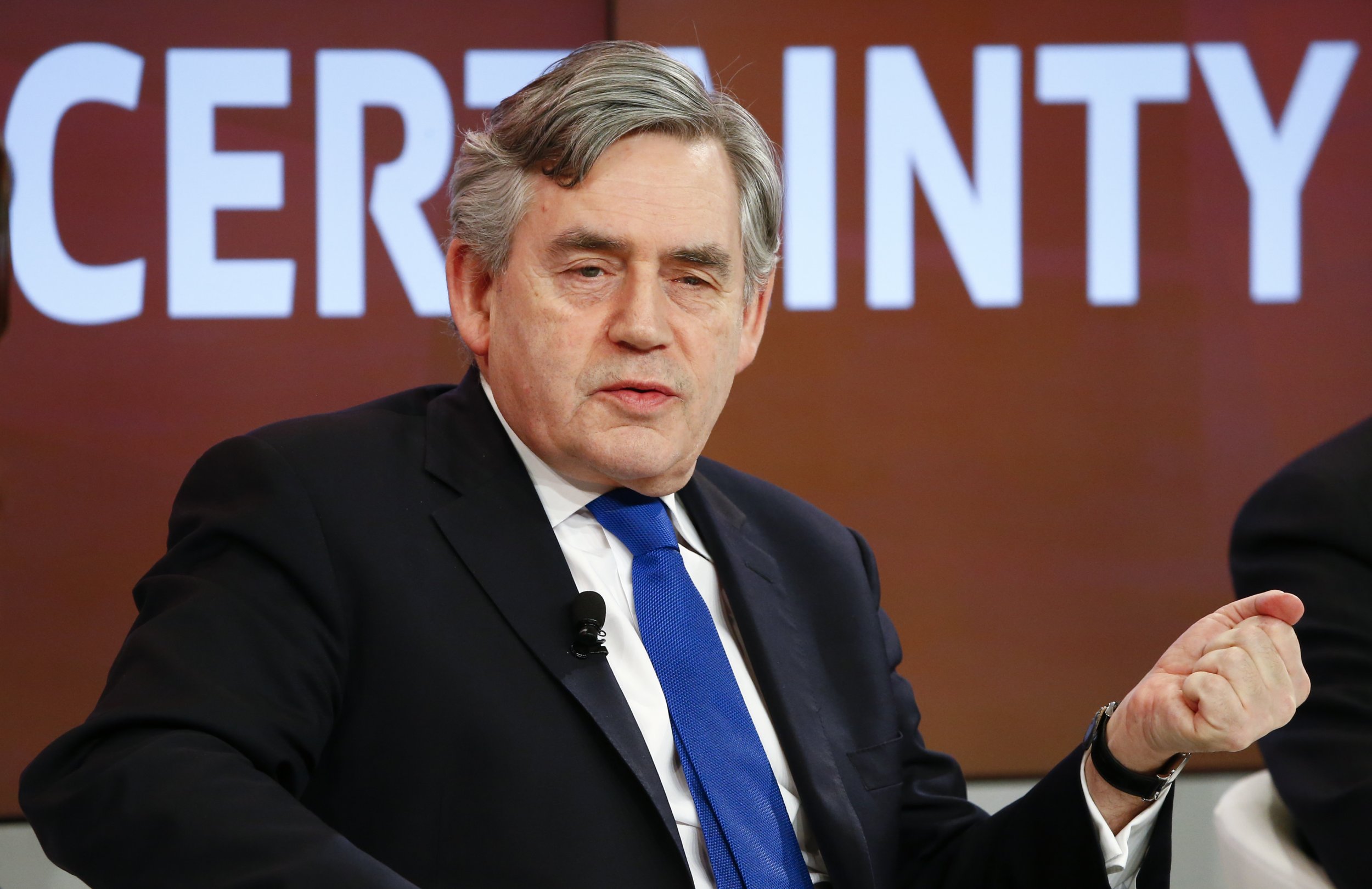 Gordon Brown on Wednesday launched a pitch to progressive voters in Britain to remain in the European Union, saying the bloc is Britain's best chance to tackle tax dodging.
Speaking at the London School of Economics (LSE), Brown said: "If you're going to deal with the biggest tax abuses of our generation, the growth of tax havens around the world... you cannot do it as one country."
He said the U.S. was "refusing reciprocity" on the issue and, as a result, "the one way we can do it... is using the whole clout of the European Union."
Brown also mounted a defense of the EU's commitment to social justice. "The [single] market is not simply about trade," he said. "It is about the rights, economic and social as well as civil and political rights" of European citizens.
"Think of the maximum working week, think of holiday pay, think of the transfer of undertakings when companies go bust," he said.
Praising the bloc's role in preserving decades of peace in Europe, Brown said: "It is like we have not just exchanged swords for ploughshares... we have made it so that people never think that swords will be used again."
The former prime minister said that a progressive energy policy was best secured throughout European co-operation.
He said that while the referendum on Britain's EU membership, scheduled for June 23, was only being held to solve "a split within the Conservative party," "sometimes people forget" that "when you look at Labour voters, green voters, [Scottish] nationalist voters, they will make up the majority of the vote that has to be won."
Brown also confirmed that he would be happy to tackle former London mayor and leading Brexit campaigner Boris Johnson in a TV debate if he was asked. "I'm happy to take anybody on these days," he said.