Attorney in College Admissions Scandal Tries to Use His Work Fighting Trump Travel Ban for Lenient Sentence
One of the parents convicted in the ongoing college admissions scandal pointed to his own legal work while petitioning the judge for a lighter sentence. Attorneys for Gordon Caplan, himself an attorney and a father who paid to alter his daughter's ACT scores, highlighted how he helped a mother impacted by President Donald Trump's travel ban ahead of his sentencing Thursday.
Caplan pleaded guilty to paying $75,000 to boost his daughter's ACT score. Similarly to the three parents who faced Judge Indira Talwani before him, Caplan's legal team submitted a sentencing memorandum that sought to explain why Caplan deserved leniency for his role in the college admission scandal.
Along with having a clean record and a family that needed him, the memorandum pointed to Caplan's charitable nature, which included pro bono legal work. The memorandum cited one case in particular involving an Iranian woman, her daughter who needed eye surgery and Trump's travel ban.
In January 2017, Trump signed an executive order that blocked people from entering the United States if they were traveling from one of seven countries, including Iran. Later that month, Fordham Law Dean Matthew Diller told Caplan, who was an attorney at Willkie Farr & Gallagher, about a woman named Fahimeh Kashkooli. She was studying at the university to earn her law degree and needed help.
Her young daughter, according to Diller, has a rare congenital disorder called glycosylation and planned to travel from Iran to Pittsburgh for "critically needed surgery." Despite having a valid visa, since the daughter's travel plans coincided with the week that the ban was implemented, she couldn't come to the United States.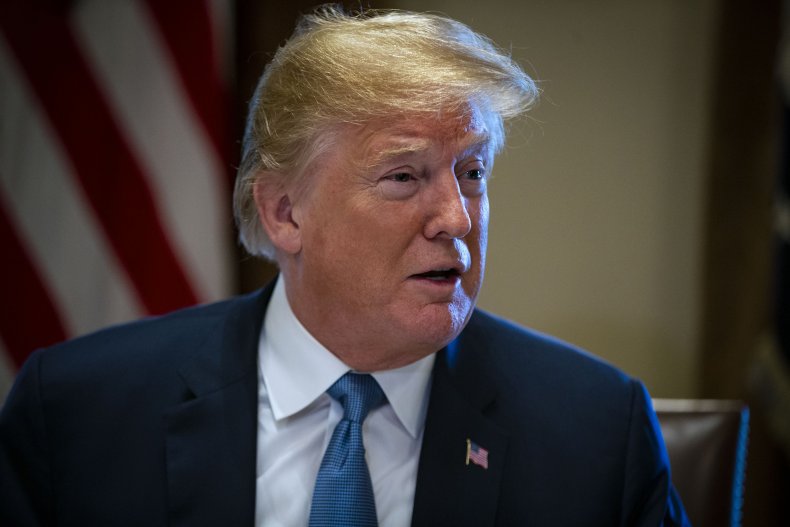 Diller explained that when Caplan learned about the young girl's plight, he volunteered his help and took Kashkooli on as a client, ultimately enabling her daughter to have the surgery she needed.
"Gordon and the team worked tirelessly to seek an exemption from the ban for [Kashkooli's daughter]," Diller wrote in his letter to Talwani. "When the travel ban was enjoined, Wilkie Farr attorney Shaimaa Hussein flew to Istanbul to accompany [the girl] on her flight to the U.S. to be on hand should a problem arise when she sought entry."
Diller expressed his gratitude to Caplan for "stepping up to help this family in crisis" and in a letter of her own, Kashkooli described Caplan as a "kind human being."
"There is no doubt that Mr. Caplan lifted burdens in the most difficult time of our life and when there was darkness he dared to be the first to shine the light," Kashkooli wrote.
In December, Caplan's daughter took the ACT exam at a facility chosen by Rick Singer, the coordinator of a college admissions scam uncovered by a federal investigation dubbed Operation Varsity Blues. The exam proctor, Mark Riddell, allegedly unbeknownst to Caplan's daughter, corrected her answers after she left so she would receive a score of 32 out of 36.
Prosecutors asked Talwani to sentence Caplan to eight months in prison for his actions, claiming in their own sentencing memorandum that he knew the scheme's details and was more concerned about getting caught than he was about his behavior.
His attorneys, however, asked for either no jail time, or if prison was necessary, a sentence that matched actor Felicity Huffman's. Huffman also paid to have her daughter's scores adjusted, although Caplan paid five times more than she did. The actor pleaded guilty and was the first parent to be sentenced, receiving 14 days in prison.
Two other parents indicted in the scandal, Devin Sloane and Stephen Semprevivo, were each sentenced to four months in prison.