Gordon Ramsay Says Recipe Is 'Italian Tragedy,' But the Internet Disagrees
Gordon Ramsay is no stranger to roasting recipes on TikTok. Normally, it's done with the backing of the internet, but this time it was Ramsay who they felt should be at the center of an "idiot sandwich."
Tara Ippolito regularly shares her easy family-friendly recipes to her TikTok account @aldentedive and usually impresses, but seemingly not this time.
In July, Ippolito shared her "chicken nugget parmesan" recipe and yes, she knows it doesn't sound appetizing. "Before everyone freaks out, hear me out on this one," she warned.
"It's breaded boneless chicken, which is what a chicken cutlet is anyway, except is saves you all the trouble of making them, and each one fits perfectly into these teeny tiny party rolls," she added.
The tomato sauce and chicken nuggets were sandwiched between the bread rolls with cheese. The hardest part, Ippolito said. Is making the garlic butter to brush on top before the oven.
Ramsay, it seems didn't pay any attention to her warning of not judging however, immediately shaking his head, exclaiming: "What?"
The TV chef added Ippolito's video as the latest to be reacted to on the app, as he so often does with popular recipe videos.
"Oh stop," he narrated as she lined up the chicken nuggets. "You're gonna get whacked for this," he added as she poured the cheese.
Ramsay also disagreed with Ippolito's idea that the hardest part would be the garlic butter, instead suggesting it'd be "swallowing it."
"This is definitely a Sunday Supper I'd like to avoid," he captioned the video, adding "an Italian tragedy" to the screen.
Normally, TikTok is on the side of Ramsay, but this time the chicken nugget parmesan swayed his followers to the side of Ippolito.
"Really, Gordon Ramsay, what's wrong with it? It's quick, easy, affordable, portable, and even the kids can make it," commented one user.
"Not going to lie, that looks good," added another.
"Highkey looks good, and i'd make it to be honest," wrote one TikTok user.
Ippolito wasn't quite as offended by the reaction though, as she told Newsweek: "I'm honored to have been roasted by Ramsay. I'm a big fan of his and thought his duet was hilarious.
"The fact that so many people had my back was just the cheery on top. The internet can be a super critical place and I was blown away by all the positivity. It was awesome."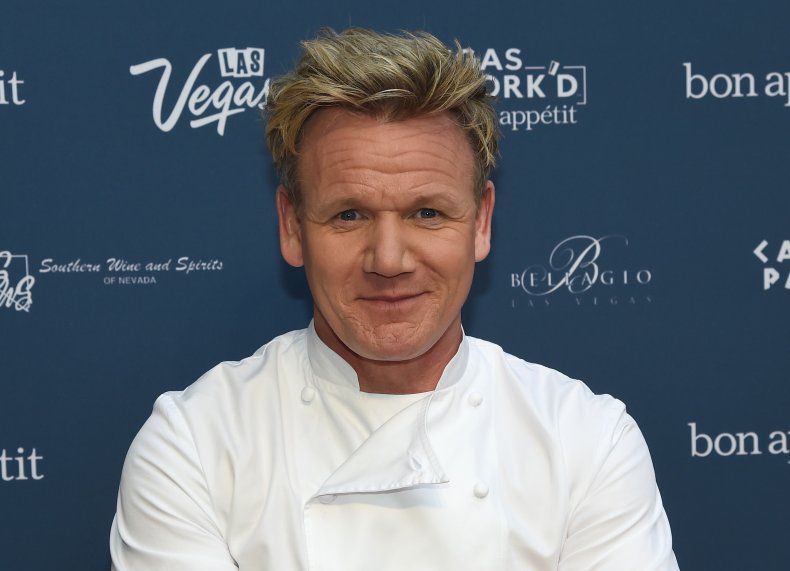 Update 8/10/21, 11:19 a.m. ET: This article was updated to include comment from Tara Ippolito.