Gorilla in the Bliss: Silverback Once Feared Infertile Turns 31 and Now Has 4 Kids
A critically endangered silverback gorilla, once believed to be infertile, has celebrated his 31st birthday and is now the proud father of numerous offspring.
After vets at the Bioparc Valencia zoo diagnosed Mambie as practically sterile, the decision was made to "give him time." The decision was wise — as Mambie is now the proud dad of Ebo, Virunga, Pepe and Felix.
The zoo, located in Valencia, Spain, said Mambie is protective of females Fossey, Ali and Nalani. Footage provided by the zoo shows the silverbacks in their enclosure, with the young play-fighting under the watchful gaze of their mothers.
Mambie, the dominant male and patriarch, can be seen standing guard and watching over his family. Silverbacks are around 6 feet tall, while females are around 5 feet tall. Silverback gorillas weigh approximately 350 pounds.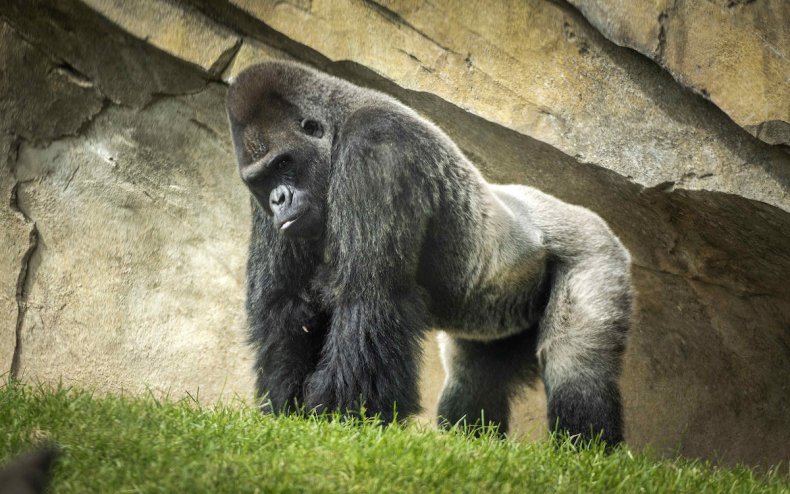 The younger gorillas are seen playing with other primate species in the lush, green environment, a key breeding facility created to ensure the majestic species does not go extinct. The animal's natural habitat in Africa is increasingly encroached upon by humans.
The Bioparc said: "The reproductive male of the group of gorillas overcame the signs of infertility and exercises his protective role with the females and their offspring." The zoo said that gorillas are one of the species that "best represent today the struggle for survival against the destruction of their habitat" in Africa.
"Their extinction depends on human action. Only people can prevent it, so we have a duty to guarantee their survival," the zoo said.
The zoo said the gorilla family was part of an "important conservation program for this critically endangered species coordinated by the European Association of Zoos and Aquaria."
Silverback gorillas are listed as "critically endangered" on the International Union for Conservation of Nature's Red List of Threatened Species. There are two subspecies of silverback, the western gorilla and the eastern gorilla. Both are listed as critically endangered.
The zoo said that one of the actions taken to protect this species, as well as nature in a broader sense, is "quality animal parks."
It said under the "demanding leadership of the European Association of Zoos and Aquaria (EAZA), more than 400 parks, including the Bioparcs of Fuengirola and Valencia, aim at environmental education, conservation and scientific research."
Communicating this mission to the public is helped by the fact that EAZA zoos welcome more than 140 million visitors every year.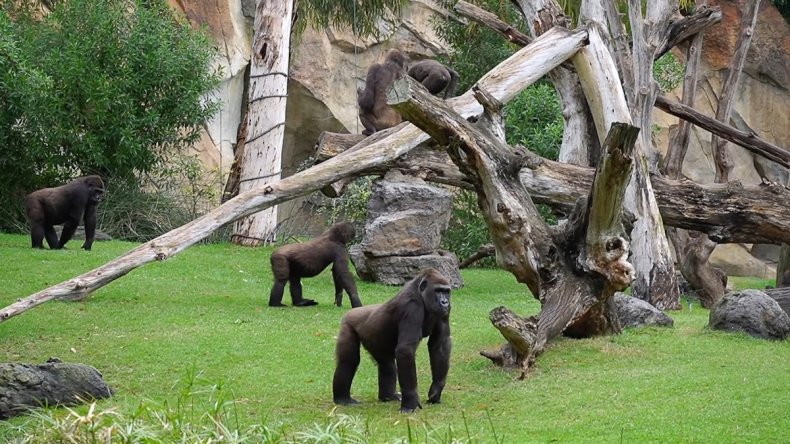 This story was provided to Newsweek by Zenger News.