Plastic Surgeon Finally Removes Gorilla Glue From Woman's Hair
Tessica Brown can finally run her fingers through her hair again.
After weeks of having her hair glued to her scalp, Brown, a Louisiana native, took a flight to Los Angeles and finally had Gorilla Glue adhesive removed from her hair during a four-hour surgery performed by Beverly Hills plastic surgeon Dr. Michael Obeng, according to TMZ, who shared photos and videos of the procedure on Thursday.
Brown has spent a large part of the past month with her hair in a slicked-back ponytail. However, the longevity of the hairstyle wasn't by choice. In a video shared early in February on TikTok and Instagram, which has since gone viral, Brown revealed that she sprayed Gorilla Glue adhesive on her hair after running out of her usual hairspray product. She realized the huge error she made when her hair became hard as a rock.
Before traveling to California, Brown tried to remove the adhesive on her own. She washed her hair multiple times and even visited an emergency room in Chalmette, Louisiana, to seek medical treatment. However, doctors there were unable to provide much help. Brown shared a series of photos on Instagram of the "Sterile Water" and medical-grade nail polish remover she was given to help remove the glue from her hair. She was able to chop off her ponytail with the help of her sister by using super glue remover, but as for the hair on the scalp, nothing she tried helped it budge.
In a TMZ video, Obeng said he initially thought the video was a joke when he was made aware of Brown's ordeal by one of his office employees. However, after realizing she was really in need of help, he said he researched the Gorilla Glue compounds and discovered a way to remove the glue from her hair with a solution composed of medical-grade adhesive remover, aloe vera, olive oil and acetone.
Although Brown had launched a GoFundMe and raised more than $20,000 for surgery, Obeng offered to perform the procedure for free.
"The surgery went well, she had a lot of irritation on the scalp especially the edges of her hair, of her head because of all of the chemicals that she has put in and the hair was actually very very tough, very very matted down and it would not lift up. She's very very lucky that she did not sustain a lot of injury to her scalp," Obeng explained.
He added: "She's been through a lot. I hope that you guys will learn from Tessica's injuries, or Tessica's ordeal, make sure that anytime you guys grab something, make sure you read it."
Brown was thankful just to be able to scratch her head again. In a post-surgery video shared by TMZ, Brown joked that she now needed to get her hair done in time for Valentine's Day.
Newsweek has contacted Brown and Obeng for comment.
Gorilla Glue shared a statement on Monday on Twitter noting that the product was not intended to be used on hair.
"We are very sorry to hear about the unfortunate incident that Miss Brown experienced using our Spray Adhesive on her hair. We are glad to see in her recent video that Miss Brown has received medical treatment from her local medical facility and wish her the best," the statement said.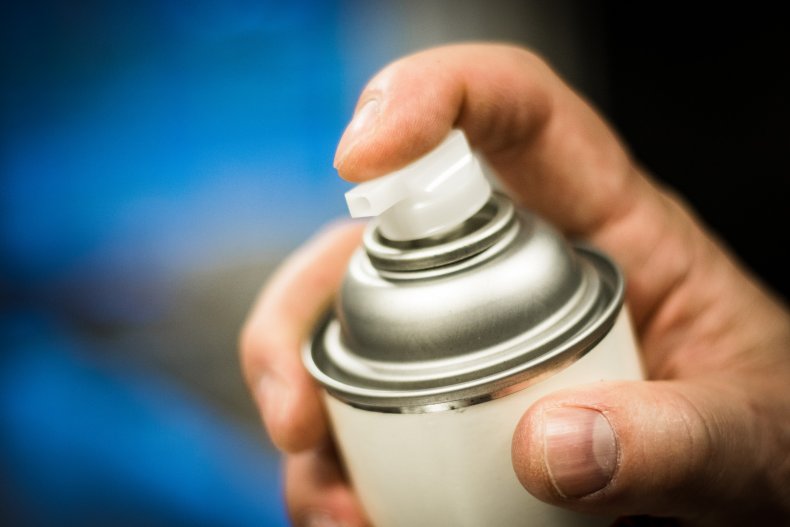 Correction 2/11/2021, 3:30 p.m. ET: An earlier version of this article said that Brown mistook Gorilla Glue for another product. She never explicitly said that that was the reason she sprayed the adhesive on her hair.