Gorilla Sparks Activist Furore After Escaping Enclosure At London Zoo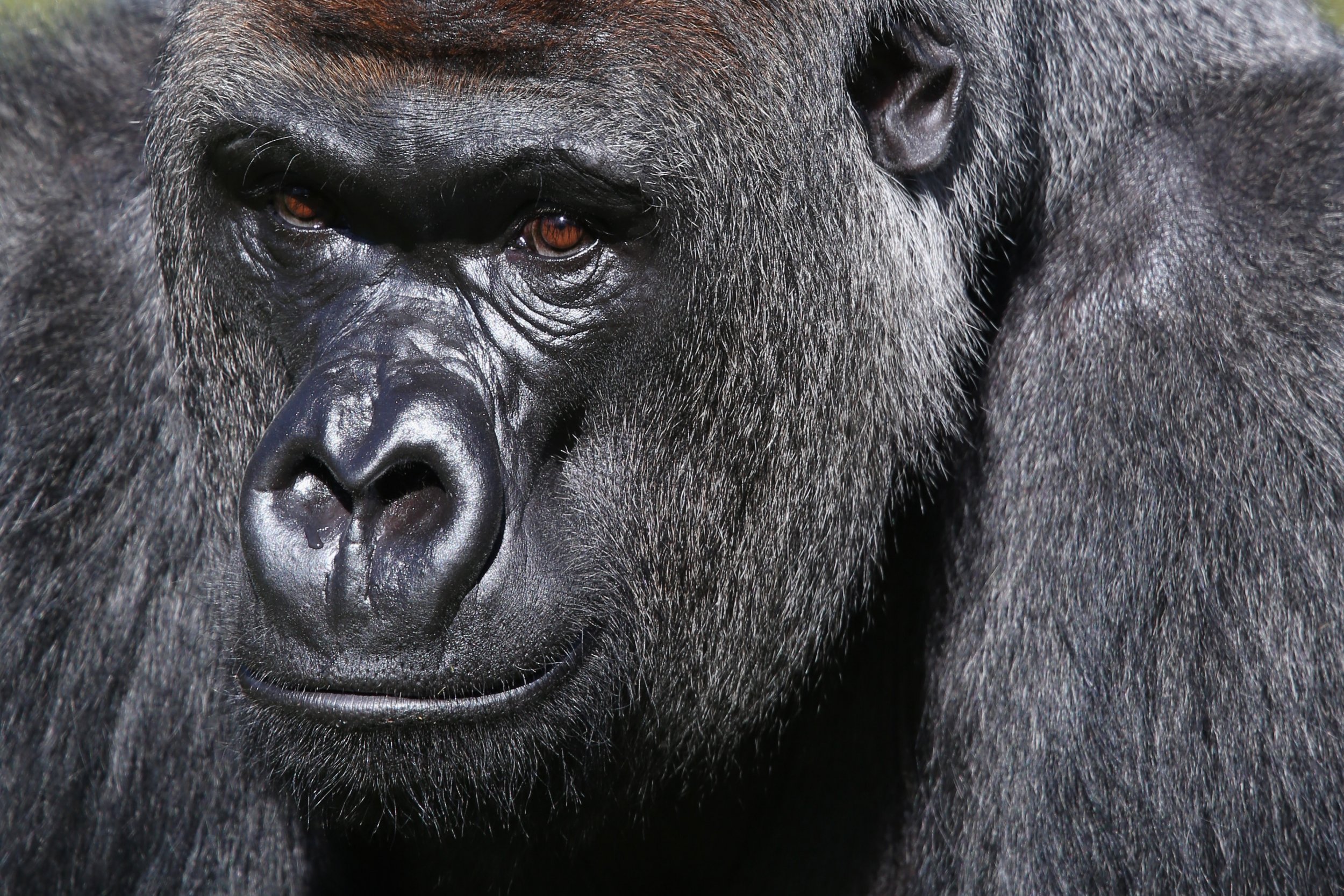 A 29-stone gorilla who escaped from his enclosure at London Zoo has reignited a nationwide debate over the "dangerous and unethical" practice of keeping wild animals behind bars.
Kumbuka, a male silverback, broke free from his cage at around 5:15pm Thursday and was at large for about an hour before being tranquilized and returned to captivity.
Armed police were called to the central London attraction and visitors were evacuated.
Animal rights groups are now calling for an "urgent inquiry" into the incident, which they say is a cruel reminder of the consequences of the way we use animals for our own entertainment.
People for the Ethical Treatment of Animals (PETA) tells Newsweek that Kumbuka's ordeal highlights the "miserable" life of zoo-kept beasts.
"We feel awful for the gorilla, who—like any living being—longs to be free," Mimi Bekhechi, PETA U.K.'s director of international programs, tells Newsweek. "It's time the public stopped paying to see miserable animals in captivity and instead worked on solutions to help them thrive in their natural environments."
The Born Free Foundation said the incident was a "startling reminder" of the risks of keeping dangerous wild animals in captivity. The organization has called for an inquiry and for the Zoos Expert Committee, the government advisory body, to investigate the safety and welfare of great apes in U.K. zoos.
Bekhechi adds: "We are grateful that, unlike an American zoo which recently shot a gorilla dead, rightly incurring widespread public outrage, London Zoo acted in a humane manner."
According to the zoo's website there are at least seven gorillas living in its "Gorilla Kingdom." Among them is Kumbuka, who arrived at London Zoo in early 2013 from Paignton Zoo in Devon, south west England.