Sebastian Gorka: Hillary Clinton Allies Are Working From Within White House To Ruin Trump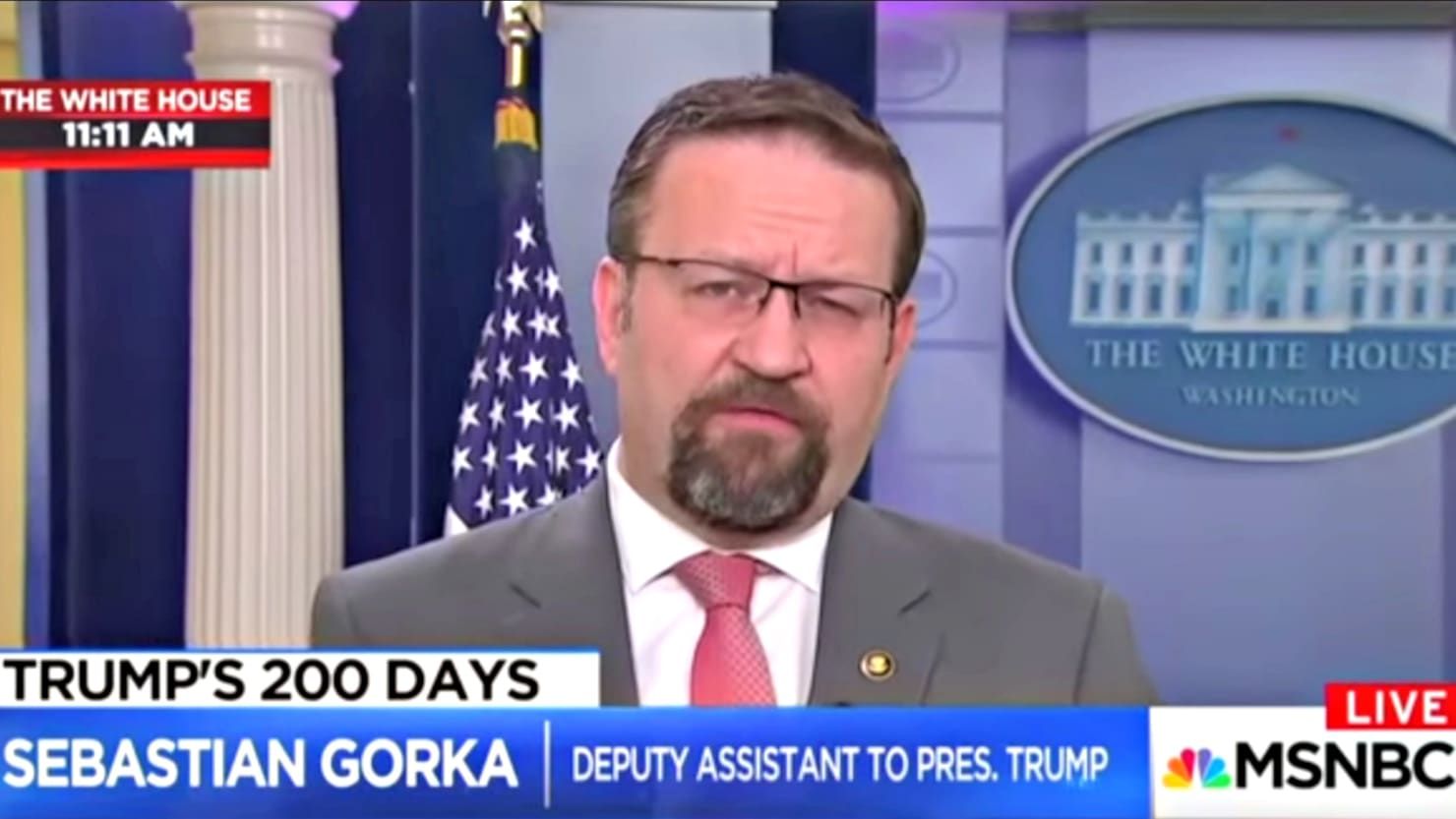 Donald Trump is being undermined by White House insiders who would have rather worked for Hillary Clinton, according to Sebastian Gorka, former deputy assistant to the president.
Gorka, who disputed reports he was asked to leave his role and insisted he resigned shortly after the departure of chief strategist Steve Bannon, slammed West Wing insiders in an interview with Radio 4 on Sunday.
"Hopefully, everybody who followed the campaign of Donald J. Trump understood that he won against immense odds. Our victory was an insurgency that took over the behemoth that is the swamp that is the Washington administrative state. It was a hostile takeover. Right now, the forces that are un-Trumpian are in ascendance. I put that in my letter to the president, but that will change," Gorka told presenter Paddy O'Connell.
"There's no conspiracy theory here, and there's no central leader. They are individuals who, if you look at their career, they clearly would have been very comfortable working for Hillary Clinton in her Cabinet, and as such they don't really represent the victory of November 8," he added.
Gorka, who once referred to the BBC as "fake news," refused to name any individuals who he believed were not working toward the same goals as Trump and became agitated when pushed on what he would be doing to work for Trump outside of the White House.
The former Breitbart national security editor said he and Bannon would "be doing everything that is humanly possible to support the president and to bring back the agenda to the White House, but doing so from the outside."
Asked whether working from the outside included working outside of the democratic process, Gorka responded, "Of course not. What an absurd… Why on earth would you even posit that? That's what the BBC has sunken to today?"
When pushed on why it was not possible for the president's agenda to be furthered from within the White House, he said, "It's about what is possible in a hostile takeover of establishment politics that doesn't wish to represent the people."
He added, "It's like Brexit…and that's why people like the BBC didn't see it coming."