White House Official Gorka Claims Right Wing Attacks Are 'Fake,' but Data Show Something Different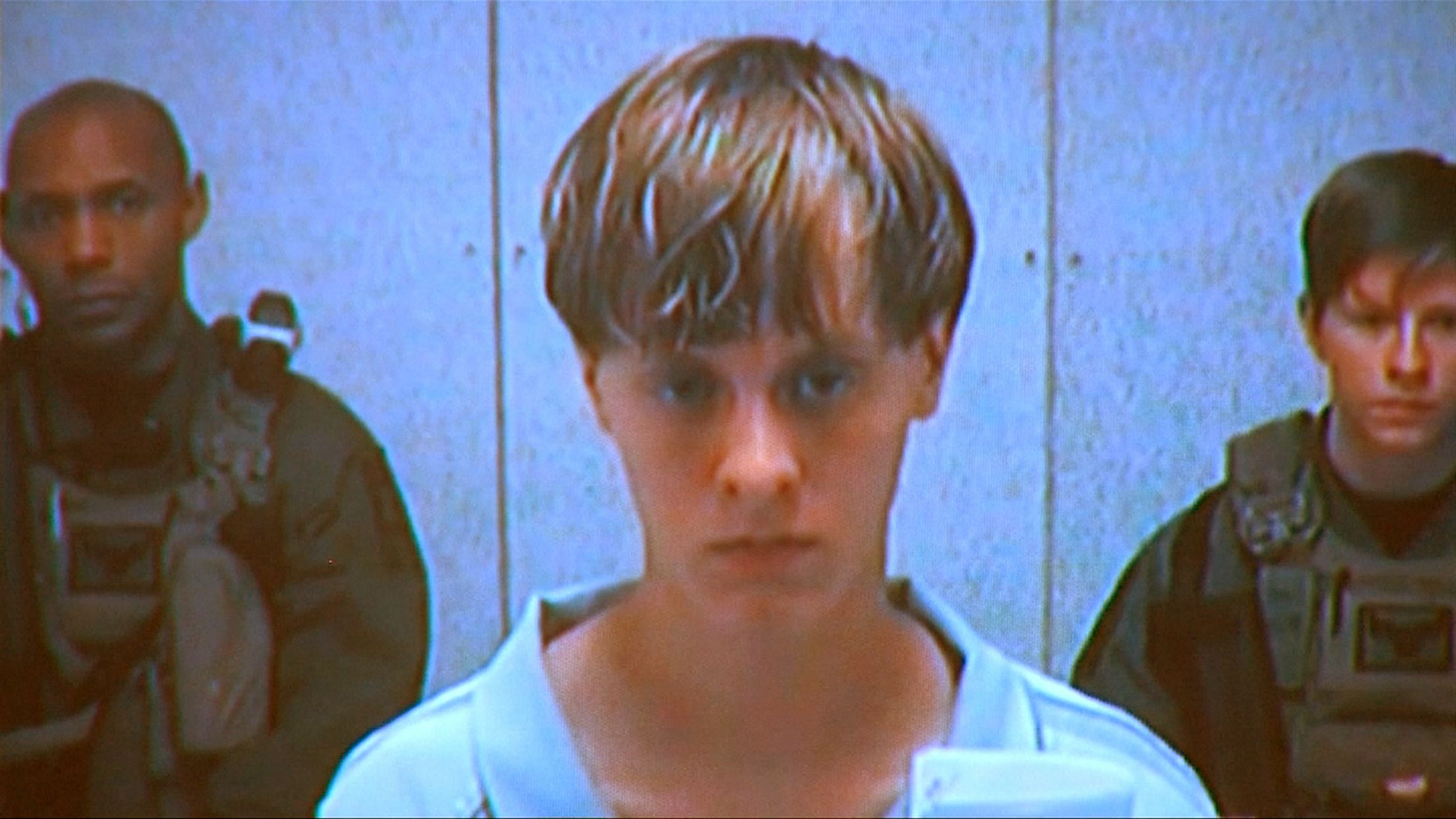 President Donald Trump has been quick to condemn Islamic terrorist attacks in Europe, and has used them as evidence to justify his hardline anti-immigration policies, yet he has remained silent about a suspected terrorist attack on a mosque in Minnesota that occurred four days ago.
Wednesday offered more of the same, with Trump retweeting a Fox News story about an attack on soldiers in the French capital, Paris, where there have been several recent attacks by Islamist militants. Meanwhile, it was not Trump but a White House deputy assistant, Sebastian Gorka, who the previous day gave the most explicit statement yet on the administration's grounds for refusing to comment on the attack on the Dar Al Farooq Islamic Center in a Minneapolis suburb.
Gorka claimed there have been a series of "fake hate crimes" in recent months, and the White House was waiting for the outcome of the investigation into the incident.
"We've had a series of crimes committed, alleged hate crimes, by right-wing individuals in the last six months that turned out to actually have been propagated by the left," he said. "So let's wait and see and allow local authorities to provide their assessment. And then the White House will make its comments."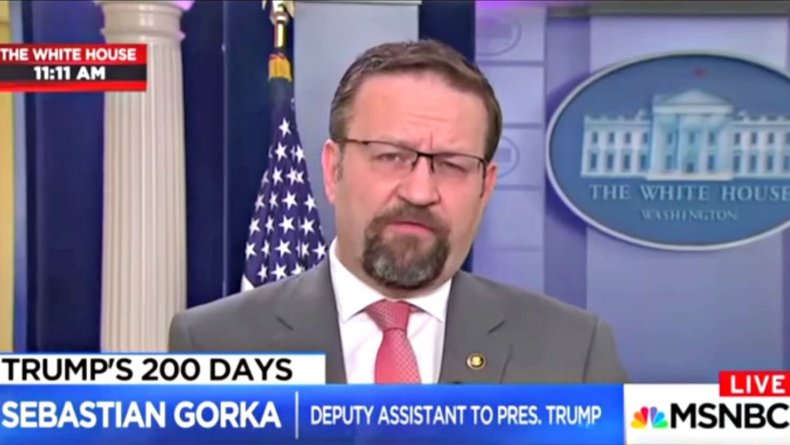 In contrast to that statement, U.S. government figures have consistently shown that the threat from right-wing extremists is far from a fabrication.
A June report by the Investigative Fund at the Nation Institute, a nonprofit media center, and the news outlet Reveal from the Center for Investigative Reporting examined the 201 designated terrorism incidents in the U.S. from 2008 to 2016.
The results: "Right-wing extremists were behind nearly twice as many incidents" as those identified as "Islamist domestic terrorism."
The report identified 63 terrorist incidents as being inspired by theocratic Islamist ideology, while 115 were perpetrated by far-right extremists. Islamic terrorist attacks did result in more deaths, at 90, including the 2009 Fort Hood massacre: far-right attackers killed 79.
Other research backs up the finding that far-right attacks are more frequent.
Citing figures compiled by the Department of Justice-funded Extremist Crime Database, PBS in February reported that excluding the mass-casualty Oklahoma City bombing by far-right extremist Timothy McVeigh in 1995 and the 9/11 Al-Qaeda strikes, far-rights attacks have claimed 272 victims since 1990 and Islamist attacks 136.
When the two mass casualty attacks are factored in, the figures change dramatically, with 3,058 killed by Islamic terrorists and 413 killed by right wing attackers.
The Anti-Defamation League tracks far-right terrorist incidents in the U.S., and in a recent report described the following as among the deadly attacks inspired by right-wing ideology in the last three years.
New York, March 2017: Police arrested white supremacist James Harris Jackson after the fatal shooting of an African-American man. Jackson had allegedly traveled to New York to launch a series of violent attacks on black men and had stabbed his victim as a "practice run" for later attacks. He was charged with second-degree murder as a hate crime and with a state charge of terrorism.
Charleston, South Carolina, June 2015: White supremacist Dylann Storm Roof conducted a deadly shooting spree at the AME Emanuel Church in Charleston on June 17, 2015, killing nine people. Roof deliberately targeted the church because its parishioners were African-American; he hoped to incite a "race war" that he thought whites would win. Both federal and state authorities charged Roof in connection with the massacre; in January 2017, Roof was convicted of the federal charges against him and sentenced to death.
Lafayette, Louisiana, July 2015: White supremacist John Russell Houser killed himself after conducting a vicious shooting spree at a movie theater in Lafayette, Louisiana, that left two people dead and nine others injured. Houser, obsessed at the perceived moral decay of the United States, may have chosen the movie theater as his target because it was showing the Amy Schumer movie Trainwreck.
Overland Park, Kansas, April 2014: Longtime Missouri white supremacist Frazier Glenn Miller launched an attack on Jewish establishments in the greater Kansas City area, opening fire at two institutions in a shooting spree that took the lives of three people, including one child, before police were able to take him into custody. Miller told police and the media that he launched the attacks "for the specific purpose of killing Jews." Miller was convicted of capital murder charges and in November 2015 was sentenced to death.
So why the White House silence on white nationalist violence?
During the presidential campaign, Trump courted the support of discontented white voters, enlisting Steve Bannon, publisher of the far-right Breitbart website, as his top adviser. Trump appealed to the fears of voters wary of immigrants and anxious about Islamist violence.
"The idea of Muslims being victimized doesn't fit his domestic or foreign policy agenda," Shahed Amanullah, who served at the State Department under President Barack Obama, told Vox, as Trump remained silent in the wake of a deadly Islamophobic attack in Portland in May.
Obama believed in promoting a tolerant nation, as well as in addressing how Islamophobia itself may be a potential driver of terrorism overseas, said Amanullah.
"Trump doesn't see that connection at all," he adds. "So he doesn't even respond to something like Portland with basic humanity, both because Muslims are not a core constituency and because it interrupts his narrative of Muslims being a threat."