In Donald Trump Jr.'s Defense, This Is 'What Political Campaigns Do,' Sebastian Gorka Says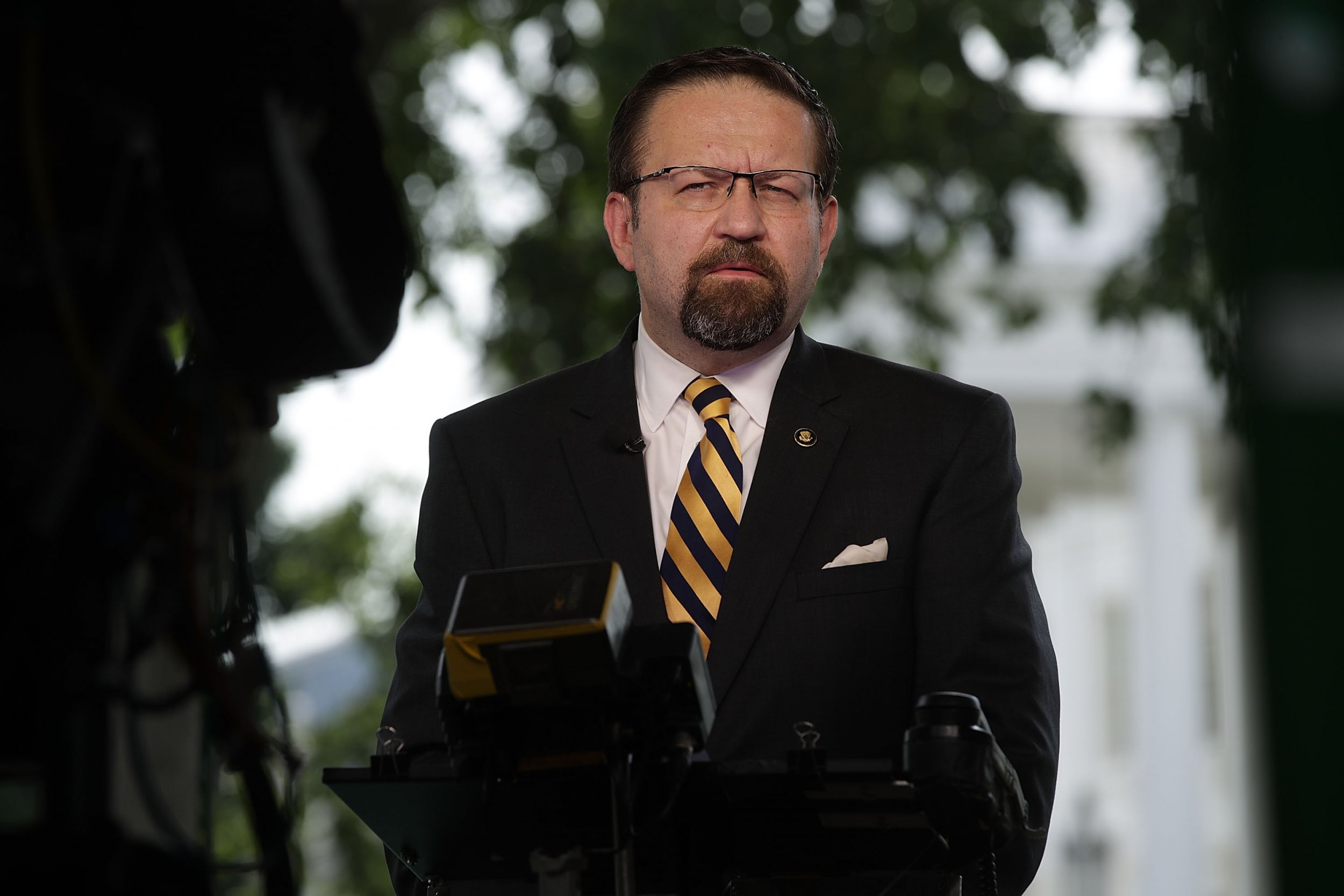 The world of politics is a dirty, high-stakes game and opponents will do whatever they can to dig up muck on one another. At least that's essentially the defense Sebastian Gorka, deputy assistant to President Donald Trump, told CNN Tuesday in response to the president's oldest child's meeting with a Russian lawyer in June 2016.
Gorka said on CNN's New Day that the Trump campaign's efforts to discover potentially damaging information on Democrat Hillary Clinton last year are "what political campaigns do."
Donald Trump Jr., according to a series of reports over the weekend by The New York Times, had met Russian lawyer Natalia Veselnitskaya at Trump Tower in New York City on June 9, 2016, under the premise that she had information on Clinton that could help the Trump campaign. The president's son-in-law, Jared Kushner, as well as then-campaign manager, Paul Manafort, were asked by Trump Jr. to attend the meeting.
The meeting was not even known to have taken place until after Kushner refiled a disclosure form for a security clearance, and Trump Jr. sarcastically said on Twitter Monday, "Obviously I'm the first person on a campaign to ever take a meeting to hear info about an opponent…went nowhere but had to listen."
Gorka furthered his defense of Trump Jr. when asked about other officials affiliated with the Trump campaign, like former National Security Adviser Michael Flynn and Attorney General Jeff Sessions, who had failed to fully disclose previous meetings with Russians.
"You heard their statements. You heard Don Jr.'s statements. He's not even a member of the administration," Gorka said. "There's no need for private citizens to disclose his meeting in the campaign that happened months before."
But Trump Jr. first said in a statement to The Times for its report Saturday that the meeting was based on an adoption program between the U.S. and Russia.
Another Times report Monday stated Trump Jr. knew prior to the meeting that the potential material pertaining to Clinton had been part of a Russian government attempt to help the Trump campaign.
On Tuesday, after Gorka's interview, another Times report detailed emails before the meeting. An email from a "trusted intermediary" stated that the information "would incriminate Hillary and her dealings with Russia and would be very useful to your father." It also said, "This is obviously very high level and sensitive information but is part of Russia and its government's support for Mr. Trump."
Trump Jr. also tweeted the email chain Tuesday.
Veselnitskaya told NBC News in an interview released Tuesday that she did not have damaging information on Clinton but that the campaign wanted it "badly."
"It is quite possible that maybe they were longing for such an information," Veselnitskaya said. "They wanted it so badly that they could only hear the thought that they wanted."