What Was the Gorla Massacre, and Why Is Milan's Mayor Asking the U.S. to Apologize for It?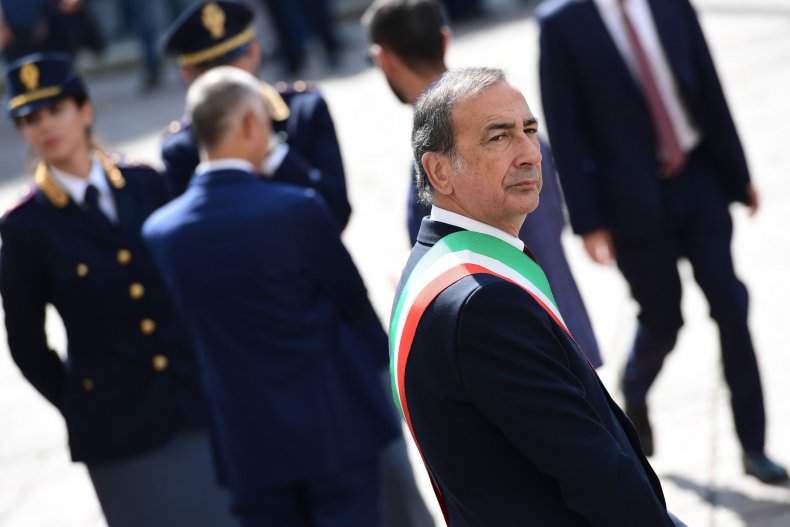 The mayor of Milan asked American authorities Sunday for an official apology concerning a military air raid from World War II that killed 184 elementary school children.
The mayor, Giuseppe Sala, made the request after a Catholic Mass that commemorated the 75th anniversary of the Gorla massacre, which was named for the neighborhood of Milan that was struck, the news agency ANSA reported.
"I think it's necessary that the American government apologizes, knowing that we are here to forgive," Sala said, according to the Associated Press.
From 1941 to 1945, Italy and the United States were on opposite sides of the Second World War, the most violent armed conflict in human history. The United States joined the United Kingdom, the Soviet Union and other countries to form the Allied Powers. They opposed the Axis Powers, composed mainly of Adolf Hitler's Nazi Germany, Imperialist Japan, and Italy, which was at the time led by fascist dictator Benito Mussolini.
Although the government of Italy had allied the country with the Axis, many inside the country resented and resisted fascist rule. Milan was in fact the center of resistance to Mussolini's regime, according to the Encyclopedia Britannica. Italian partisans opposing Mussolini liberated the city from his government's control before invading Allied forces occupied the city in April 1945. Mussolini's corpse was displayed in the city's Piazzale Loreto in the same month.
Italy and the United States have been allies since the end of the war, and are both part of the North Atlantic Treaty Organization, or NATO.
The incident that Sala asked the U.S. to apologize for took place on October 20, 1944. Allied bombers targeted an industrial complex near Milan, but a second wave of bombers went off course. To alleviate their loads before returning to base, the second wave dropped their bombs southeast of their target, according to the Associated Press.
One of the bombs struck the Francesco Crispi elementary school as children sought shelter, killing nearly 200.
Grazia Alfieri Tarentino, a young woman living in Milan at the time, said she witnessed the entire city in mourning after the deaths of the children and that the women wore all black.
"On the church square, among the silent crowd, someone dared to say: 'these are the Anglo-Americans, assassins of children'," she wrote, according to the history department of the University of Exeter. "Among the sincere pain, propaganda was insinuating; on the walls posters appeared with images of death to remind those who persisted in refusing to believe it, that the so-called 'liberators' were the enemies..."
"It was a very serious error," Sala said of the bombing, "resulting, as history tells us, from an incredible superficiality and inexperience."