Is 'Gossip Girl' Being Taken Off Netflix?
Gossip Girl may have come to an end eight years ago, but the show remains popular on Netflix as a whole generation wants to find out for itself who exactly Gossip Girl is (don't worry, no spoilers here). Netflix currently has all of the 121 episodes of the show that aired during its six season run on The CW available to watch. However, the Chace Crawford-Leighton Meester show may not be on the streaming service for much longer.
As a CW show, Gossip Girl is owned by WarnerMedia, who have their own streaming service in the form of HBO Max, which launched at the end of May 2020. According to a Warner press release, though the show is not currently on the streaming service, it will soon leave Netflix and come to HBO Max.
The statement reads in part: "Soon, the platform offering will continue to grow adding the libraries of Gossip Girl, The West Wing, and more within the first year of launch." This means that, at the latest, Gossip Girl will be leaving Netflix by May 2021.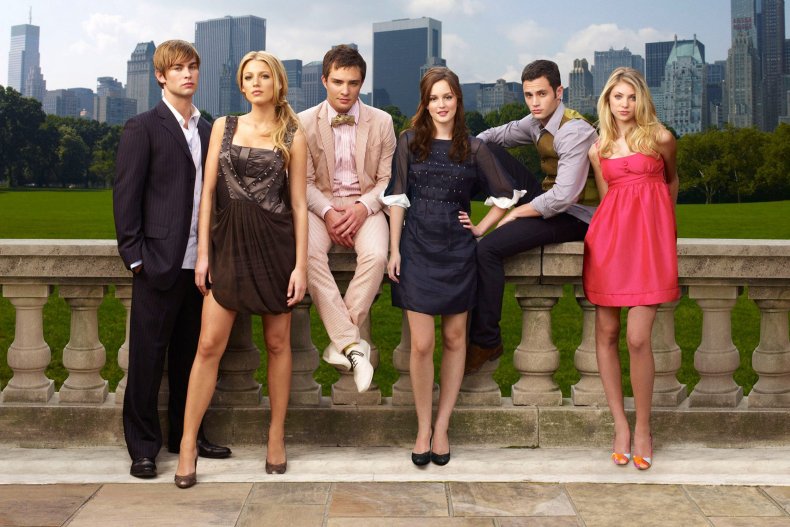 Though HBO Max has not confirmed when it will be adding the show to its streamer, numerous websites have speculated that the show will move streaming services when HBO Max releases its Gossip Girl reboot, which was announced last summer.
Initially, this reboot was scheduled to come to HBO Max in fall 2020. However, it has now been delayed, meaning that Gossip Girl is likely to stay on Netflix until 2021. Speaking to Vulture, HBO Max chief content officer Kevin Reilly said of the reboot, "they hadn't even started production yet; they were in pre-production and ready to roll."
Filming has still not begun on the reboot at time of writing, which means that the reboot is unlikely to come to HBO Max until at least spring 2021–which would then mean that the original will not leave Netflix until then.
As it would take five days to watch every episode of Gossip back-to-back, so U.S. viewers may want to start soon if they want to rewatch the whole thing before it moves services.
However, as HBO Max is currently a U.S.-only streaming services, viewers outside of America may not see the original Gossip Girl leave Netflix at all.
As for what fans can expect from the new version, the official synopsis reads: "Eight years after the original website went dark, a new generation of New York private school teens are introduced to the social surveillance of Gossip Girl. The prestige series will address just how much social media—and the landscape of New York itself—has changed in the intervening years."
Gossip Girl Seasons 1 to 6 are streaming now on Netflix globally.