'Gossip Girl': Where to Watch After The Show Leaves Netflix
Gossip Girl is the latest casualty of the streaming wars, with Netflix announcing that The CW show is leaving its catalog as of Thursday, December 31. Though the Blake Lively show does not currently have a streaming home after it leaves Netflix it will soon be available to watch online on another platform.
Where to watch Gossip Girl after it leaves Netflix
Gossip Girl is expected to leave Netflix in order to come to HBO Max.
There are a number of big clues that the series will be coming there soon. For one, HBO Max is set to be the home for the upcoming reboot of Gossip Girl, so it would make sense that the OG series also lives there—though this could also mean that they are making the original show unavailable for a while to prevent unfavorable comparisons with the new episodes.
There is other evidence that HBO Max will soon have Gossip Girl. The show was produced by Warner Bros. television, which is part of WarnerMedia, the company that is also behind HBO Max.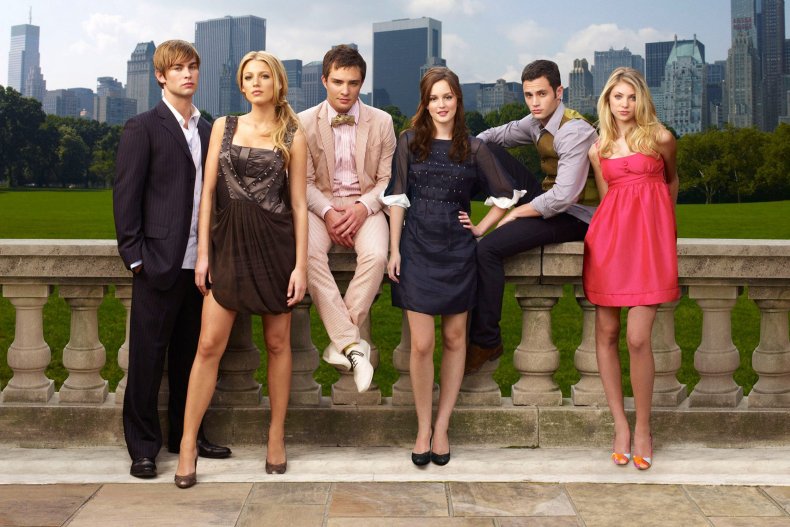 The streamer is also increasingly becoming the streaming home for content from The CW, the network that housed Gossip Girl. Though Netflix has a legacy contract with The CW that keeps shows that aired between 2016 and 2019 like Riverdale and The Flash on Netflix, everything that premiered after that date (like Batwoman) goes to HBO Max. The contract for earlier shows are also starting to lapse, explaining why Gossip Girl is leaving its current streaming home.
In fact, HBO Max seemed to confirm that it was getting Gossip Girl in a press release in the summer, where they mentioned the show as coming to the streamer "within the first year of launch"—i.e., before May 2021. However, now it seems that it might be coming sooner.
So far, we do not have a release date for Gossip Girl on HBO Max. However, this could be because the streamer have not released its January schedule yet, where the show might appear after leaving Netflix at the end of December.
Newsweek has reached out to HBO Max to confirmed the release date, and will update this article when we get a response.
As HBO Max is a U.S.-only service, it is likely that the show will stay on Netflix in other countries, though viewers will have to check their local version of the streamer to check if that is the case.
Gossip Girl is not the only big show set to leave Netflix this December, as the streaming wars begin and production companies with streaming services (like Disney+, Peacock and HBO Max) start taking back content they had previously allowed Netflix to air.
The West Wing is also expected to leave its current streaming home in December in order to come to HBO Max. The Office is also leaving in early January to move to Peacock.
Viewers who want to watch/rewatch all of Gossip Girl before it leaves Netflix are running out of time. To watch all of the show's 121 episodes would take nearly 85 hours, or around three and a half solid days of viewing.
Gossip Girl is streaming now on Netflix.