'Gossip Girl' Cast Ages: How Old Are the Stars of the 'Gossip Girl' Reboot?
The Gossip Girl reboot is well underway, with episodes airing every Thursday on HBO Max. Unfortunately, none of the show's original cast has yet to show face in the rebooted series, with a brand new generation of Upper East Siders feeling the wrath of Gossip Girl.
Just like the original series, the majority of the Gossip Girl main characters are students at Constance Billiard High, navigating teenage life while also managing everything the titular Gossip Girl has to throw at them. They are portrayed as 14 to 16 years old in the reboot, even though they spend evenings drinking martinis, attend New York nightclubs and are no stranger to sex and drugs. How old is the cast of the Gossip Girl reboot? Newsweek has everything you need to know.
How old is the cast of the Gossip Girl reboot?
The original series saw some bigger age differences, with the majority of the cast being in the early 20s when their characters were in their early teens.
For example, Ed Westwick was 20 when he first appeared as Chuck Buss, Penn Badgley was 21 when he began playing Dan, and Chace Crawford, who played Nate, was the oldest actor at 22 years old.
Blake Lively was 20 when season 1 of Gossip Girl began and Leighton Meester was 17, playing 16-year-old Blair Waldorf.
The youngest cast member was Taylor Momsen, who was 14 when she began playing Jenny Humphrey.
This means the majority of the cast were approaching their 30s by the time Gossip Girl ended in 2012.
Surprisingly, there is not too much of an age difference between the show's cast and the characters in the Gossip Girl reboot.
Whitney Peak as Zoya Lott
Whitey Peak is just 18 years old and is one of the youngest Gossip Girl stars.
Born in 2003, Peak celebrates her birthday on January 28.
Despite being still a teen, she is almost four years older than her character Zoya, who is a freshman and celebrated her 15th birthday in episode 4 of Gossip Girl.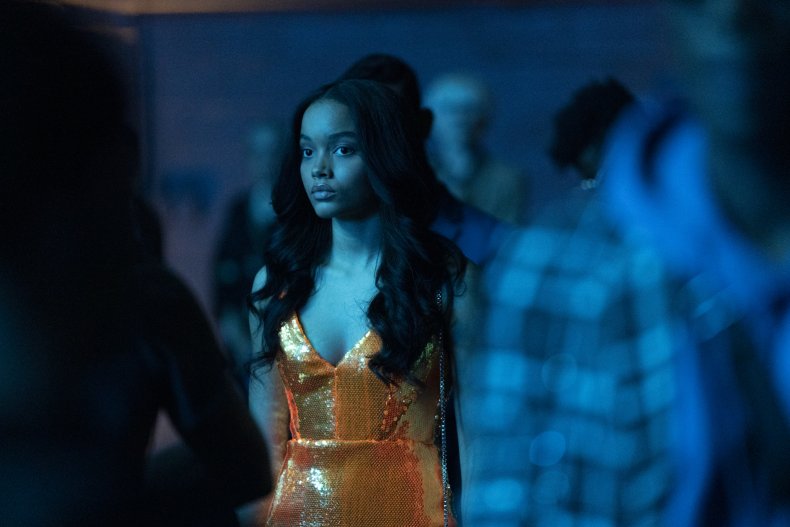 Emily Alyn Lind as Audrey Hope
Emily Alyn Lind plays the more mature-for-her-age Audrey Hope in Gossip Girl.
So far, Audrey, 17, has been seen dealing with her mother's mental breakdown and seems to have a pretty lonely and independent home life.
Lind is the second youngest cast member of Gossip Girl at just 19.
Speaking to Harper's Bazaar, Lind described Audrey as being from the wrong generation.
She said: "[Audrey is] very into classic, old-fashion type things ... She loves old movies, she loves Bette Davis, she loves Lauren Bacall, she loves Audrey Hepburn, she's very into the finer things in life.
"She just loves classics. She's not meant to be in this generation, as someone might say. I think that she doesn't use social media as much, she likes reading books."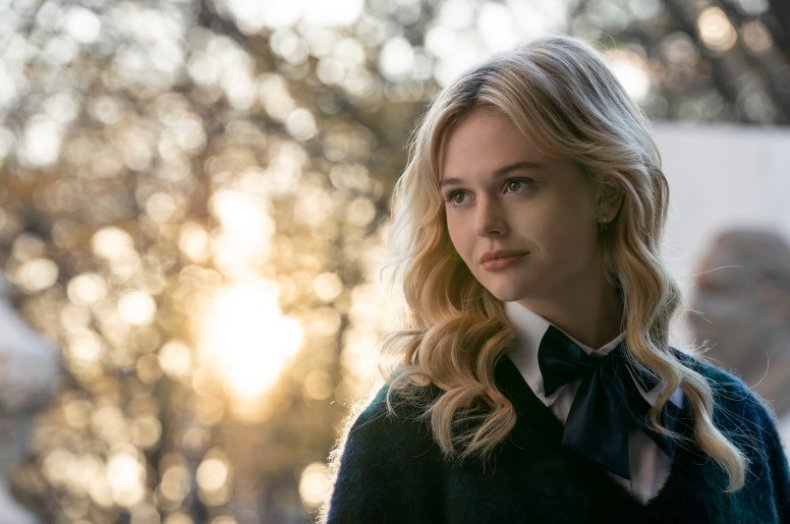 Julien Calloway as Jordan Alexander
Constance Billard Queen Bee Julien Calloway is actually one of the oldest cast members on the Gossip Girl set.
She is a decade older than her charter Julien at 27 years old.
Alexander is also older than her co-star Tavi Gevinson who plays a teacher in her 20s, while she takes on the role of 17-year-old Julien.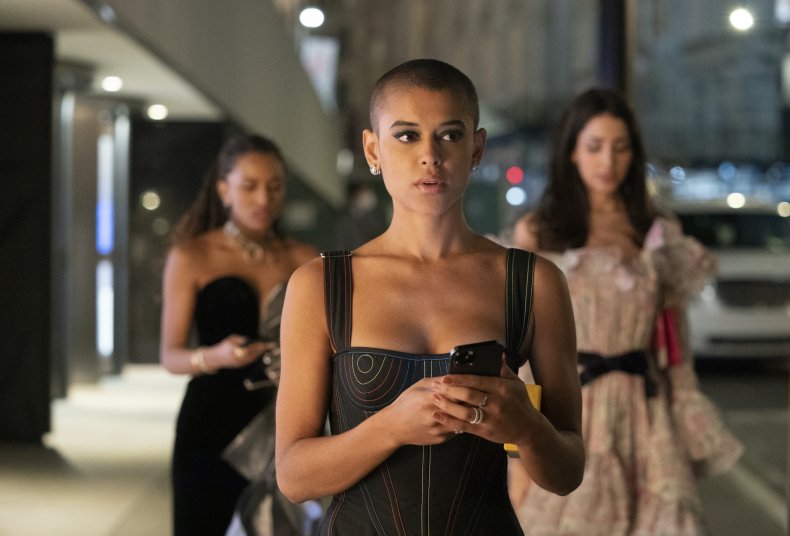 Thomas Doherty as Max Wolfe
Scottish actor Thomas Doherty takes on the role of Chuck Bass 2.0 (Ed Westwick) in the Gossip Girl reboot.
Doherty is 26, celebrating his birthday on April 21, the same date as co-star Tavi Gevinson.
At 26, he is one of the older Gossip Girl actors and almost a decade older than his troubled character Max Wolfe.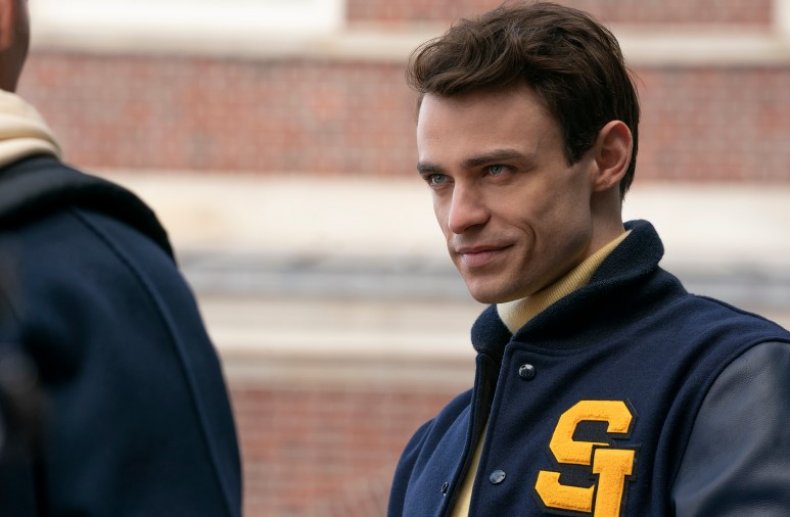 Eli Brown as Otto "Obie" Bergmann IV
Eli Brown stars as Zoya's love interest and Julien's ex-boyfriend Obie in Gossip Girl.
Channeling serious Nate Archibald (Chace Crawford) vibes, Obie is from one of the richest families living in New York City.
He is a little older than Zoya in the Gossip Girl reboot and older than his co-star Whitney Peak who plays Obie's love interest.
Brown is 21 years old and will celebrate his 22nd birthday on August 13.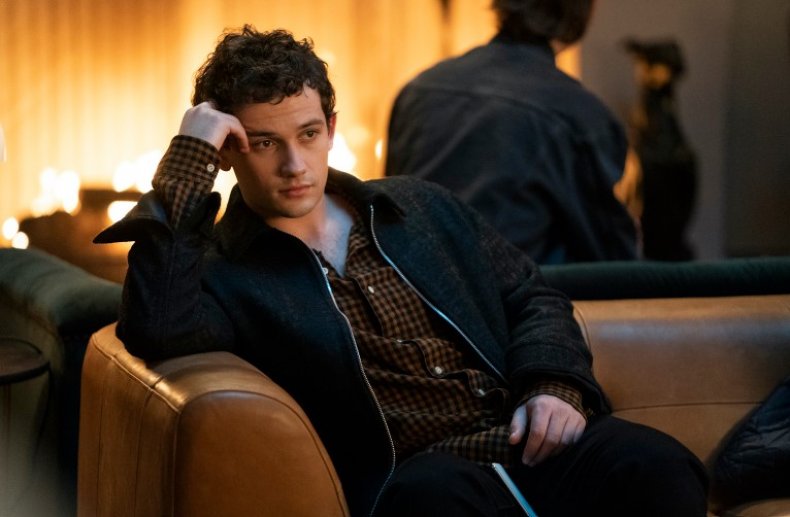 Evan Mock as Aki
Evan Mock plays Audrey's long-term boyfriend Aki in Gossip Girl.
He is in the same year as Audrey at school and can therefore be assumed to be 17 years old.
Mock is significantly older than his character at 24.
He will celebrate his 25th birthday on April 8, 2022.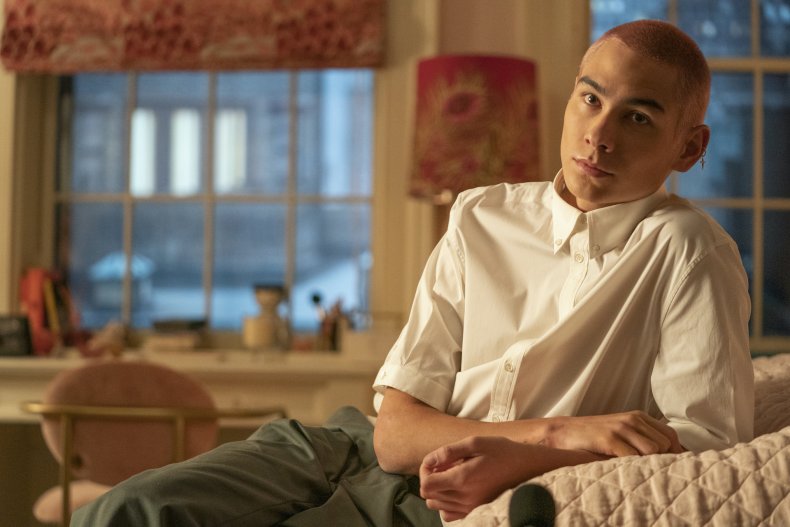 Savannah Smith as Monet de Haan
Savannah Smith is one of the youngest actors in the Gossip Girl reboot.
Smith plays the role of Monet de Haan, another one of Julien's closest friends who will do anything to make sure Julien stays on top.
She recently just turned 21, celebrating her birthday on July 27.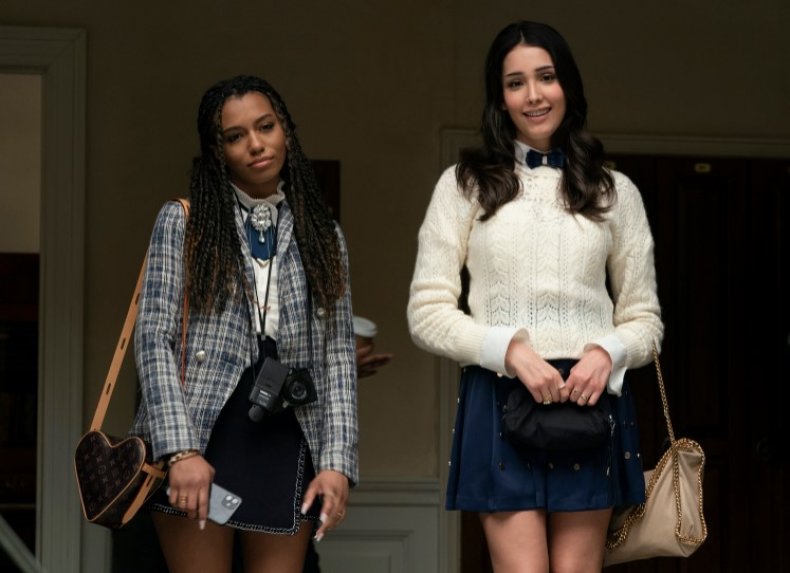 Zión Moreno as Luna La
Zión Moreno stars as Luna La in Gossip Girl on HBO Max.
So far, Luna knows everything you need to know about making yourself look young from botox to mastering smizing, she knows it all.
Moreno is 26 years old in reality, whereas her character is portrayed to be a 17-year-old high school student.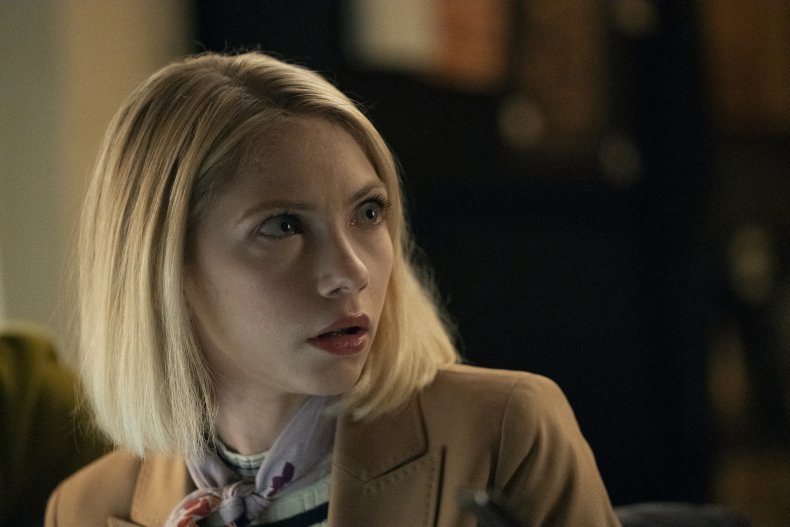 Tavi Gevinson as Kate Keller
Tavi Gevinson stars as teacher Kate Keller, who is drawn into the world of Gossip Girl and even takes the reigns herself.
Gevinson, who is 25, plays a young teacher at Constance Billard who is expected to be in her early to mid-20s.
Gossip Girl reboot showrunner Joshua Safran discussed Kate Keller's age with Vanity Fair. He joked: "She has this thing where I can't place her temporarily.
"What I mean is, is the 60 and the wisest professor at, you know, Smith, or is she perpetually 15 and asking the questions that you haven't yet learned you're not 'supposed to ask'?"
Gossip Girl airs every Thursday on HBO Max.