Every 'Gossip Girl' Thanksgiving Episode Ranked From Best to Bonkers
Good morning, Upper East Siders! Thursday is officially Thanksgiving—or, as we like to call it, Gossip Girl Day.
If you're not a fan, a) you're reading the wrong article and b) what's wrong with you? Because we're about to go hard on how Turkey Day played a critical part in the original Gossip Girl series (which makes sense because it's an excuse to get everyone in the same room as each other).
In fact, it was on this auspicious occasion that "Lonely Boy" Dan Humphrey first spoke to (a rather drunk) Serena van der Woodsen—that is until the finale conveniently tacked on a flashback to one of Blair's parties to make sense of Dan being Gossip Girl.
Anyway, with the party and that nonsensical ending aside, without this life-changing meet cute (which involved a perfectly good pumpkin pie going to waste, tsk!), we would never have followed the scandalous lives of Manhattan's Blackberry-toting elite.
So, we'd like to give thanks for these iconic Gossip Girl Thanksgiving specials—ranked from best to bonkers AF.
Side note: They oddly decided to skip the annual tradition in Season 5.
1. "Blair Waldorf Must Pie"
Season 1, Episode 9
Nothing screams "Noughties!" more than this fateful Thanksgiving episode. Not only does it open with Nelly Furtado's 2006 hit "Promiscuous," Serena dons a very contemporary green dress, opaque 80 denier tights and a leopard print coat—oh, and there's a cheesy shower fight to really set things off.
The main plot is intercepted by flashbacks from the previous year, in which a drunk Serena steps into traffic, only to be saved from being hit by an oncoming yellow taxi by Dan Humphrey. Sadly, his pumpkin pie could not be saved from the wreckage.
Blair takes Serena back to hers to sober her up, but enlists the help of her then-boyfriend Nate so that she can assist her father with the cooking—of course Nate is all too happy to oblige because he's in love with S.
Later on, the friction between Nate's mum and dad is palpable and Lily finally tracks her daughter's whereabouts, blaming her incapacitated state on "too much turkey."
Flash forward and it is Blair that needs a loyal friend this year. Despite having uninvited Serena to dinner because she quizzed her over her relations with Chuck (who is notably missing from the entire episode), Blair later calls upon her friend when she relapses because her mother Eleanor told her dad not to make the journey from Paris (it later transpires that he served Eleanor divorce papers). Serena then leaves Thanksgiving dinner at the Humphreys to go check in on her bestie.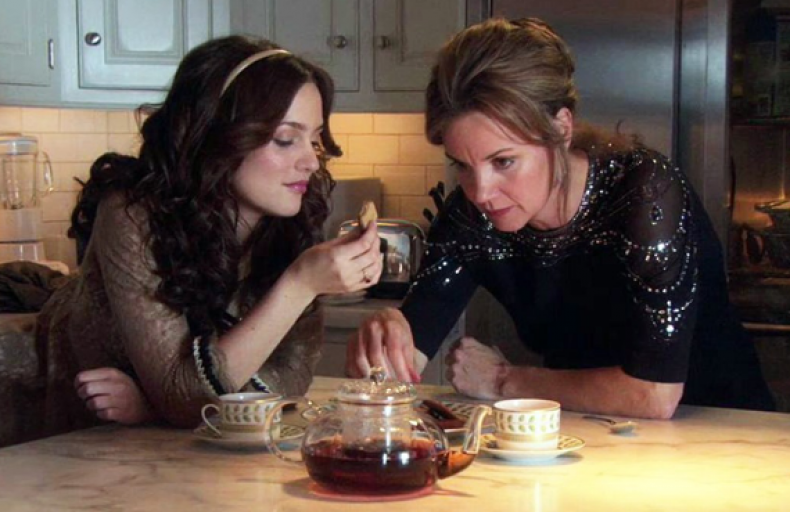 Okay, so, as just mentioned, Serena, her brother Eric and their mom Lily wind up at the Humphreys for dinner because they were uninvited from the Waldorfs. However, Lily was unaware that Rufus' wife Alison was back in town and, likewise, Alison was very much not in the loop about the latest developments between everyone's favorite waffle maker-rock groupie duo.
Naturally, when it comes to light that Rufus and Lily have a past, the kids are grossed out and leave to table to dissect this shocking revelation—Dan more than the others, because, you know, he's now dating Lily's daughter, Serena.
Sadly, Nate is having a less than cheerful Thanksgiving compared to the previous holiday season. Despite warning his mother that The Captain clearly has a drug problem, she fails to listen until it's too late. He is hospitalized after an attempt on his own life.
Finally, the episode closes with an emotional montage of everyone's unconventional family get togethers (both past and present).
In summary: To say it is a masterpiece would be an understatement.
2. "Gaslit"
Season 4, Episode 10
Not only is this one of the best Thanksgiving specials, it is one of the best episodes of all.
After being drugged and kidnapped by Juliet Sharp, Serena wakes up in a hotel room surrounded by empty pill and vodka bottles, without any recollection of what has happened to her. Despite being clean for some time now, her mother Lily, best friend Blair and others are quick to believe she's fallen off the wagon and that this is a cry for help.
In fact, the only one who believes there's more to the situation than meets the eye is Dan, who tries to break Serena out of the Ostroff Center after Lily admits her against her will.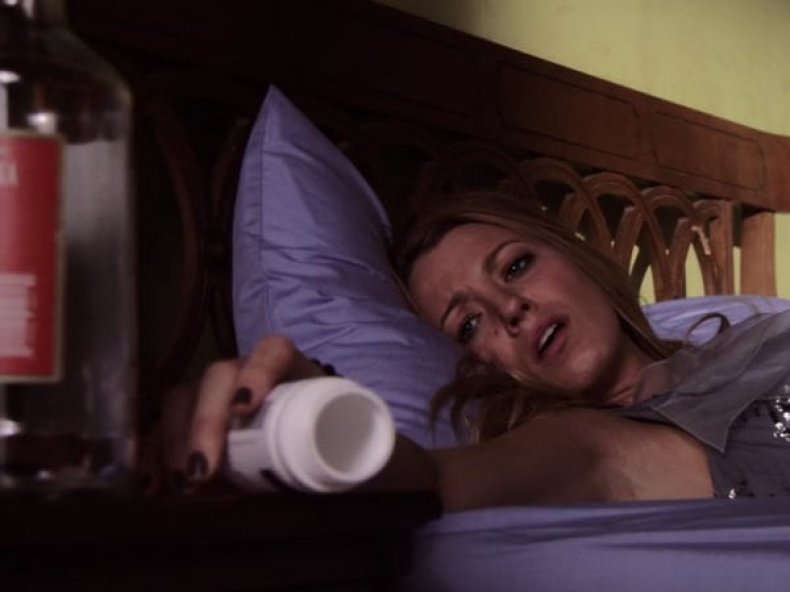 Jenny then comes back to town to confront Juliet for taking their plan too far, but when Vanessa calls Juliet to do the same thing, she's convinced into shifting the blame completely on Little J. It's only when Serena sees Juliet's fake Gossip Girl blast, in which it appears she's doing a line of cocaine, that she decides to return to the treatment center.
The episode culminates in an angry exchange between Juliet and her felon brother, Ben, where it becomes clear just how warped her perception of right and wrong is, in her quest to avenge her sibling.
In summary: This episode will pull at the heartstrings and make you want to throw your shoe at the TV.
3. "The Magnificent Archibalds"
Season 2, Episode 11
Serena's adjusting to the idea of sharing Aaron with other women (we swear, if we hear "Camp Suisse" or "Cecil the Caterpillar" one more time...); Little J is avoiding her dad Rufus while she figures out the technicalities of legal emancipation; Blair is sulking about having to create "new traditions" with her mom and Cyrus (N.B. her ringtone for her mother is Britney Spears' "I'm A Slave 4 U"—classiqué); and Bart Bass is being creepy again and keeping tabs on his family via private detective.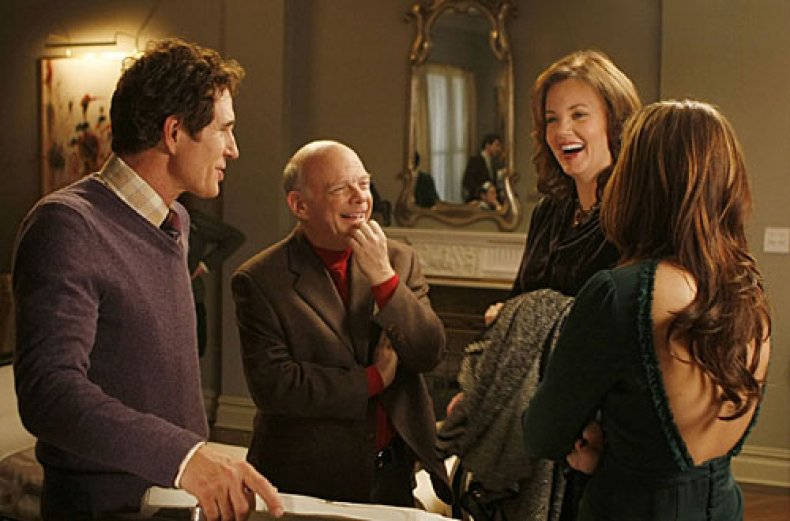 But the focus of this Thanksgiving special is Nate Archibald. Yup, while this lovable lacrosse player is usually a bit...well, vanilla, he somehow takes center stage when his dad pops back from the Caribbean with a plan to kidnap him and his mom to hold them ransom. Why? To extort his wife's minted father so he can carry on chilling in the sunshine drinking rum punch, avoiding charges of embezzlement and fraud.
If that wasn't nuts enough, Vanessa comes back on the scene and steals Nate's heartfelt letter to Jenny to stop them from getting back together, and Bart makes a sinister call to his PI to delve into Lily's stay at the Ostroff Center as a teenager. Spoiler: it's because she gave up hers and Rufus' son all those years ago.
In summary: If that's not a bonkers plotline, we don't know what is!
4. "The Treasure Of Serena Madre"
Season 3, Episode 11
If Gossip Girl has taught us anything, it's that *a lot* can change in a year.
Long over the facial-hair-challenged artist Aaron (and let's really give thanks for that), Serena is now pursuing a married congressman, because why not? But not content with just one Archibald/van der Bilt family member, she hides out with Tripp's cousin Nate to distract herself from her feelings (Nate, of course, is just as smitten as ever with S and cannot deny her anything).
Tripp, meanwhile, is apparently leaving his wife Maureen for Serena (though he insists it's because she set up a PR stunt which put his political campaign in jeopardy), but ends up getting invited to the van der Woodsen's penthouse for turkey and mashed potatoes by Serena's mother Lily—because it wouldn't be a Gossip Girl Thanksgiving if they didn't invite all the stragglers from the streets, now, would it?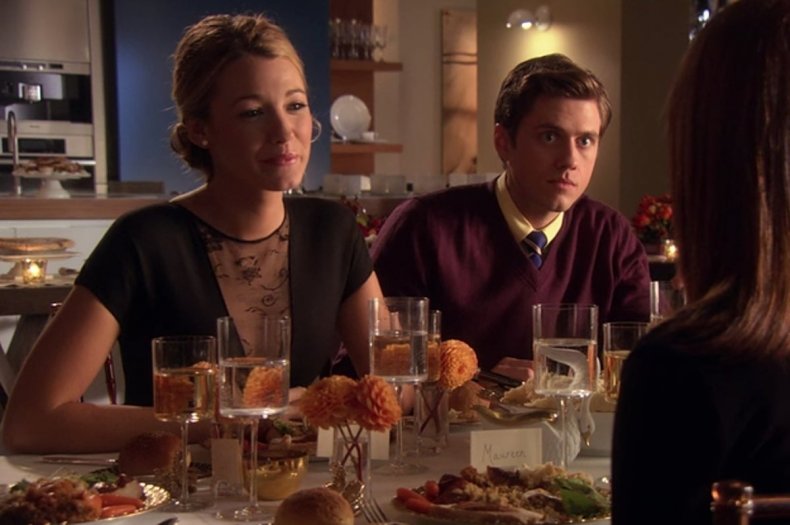 When the different parties arrive at Lily's swanky digs, though, Maureen realizes that clearly something's going on between her husband and Serena. Luckily for her, she finds a private note about Lily's secret rendezvous with her ex-husband William in her coat pocket when she leaves, which Maureen then uses as leverage to keep her man.
Elsewhere, Vanessa's mom unleashes a scathing attack on Ivy League education; Dan is negotiating his feelings for V after a three-way (yes, you read that correctly) with her and his A-lister girlfriend Olivia; Blair is paranoid her mother is pregnant with Cyrus' baby (it later turns out Dorota is the one who has a bun in the oven); and Chuck makes his first Thanksgiving appearance now he's all loved up with Miss Waldorf.
In summary: Phew! We need a lie down after all that!
"It's Really Complicated"
Season 6, Episode 8
The Season 6 Thanksgiving special is titled "It's Really Complicated"—and boy, does it live up to that name!
Having returned from the dead, Bart Bass is hellbent on making Chuck's and everyone else's life a misery, while his son's (ridiculous) pact with Blair means they cannot be together until the property mogul is out of the picture once and for all. Unfortunately for them, Lily seems to be very much Team Bart and goes out of her way to stop their takedown.
Nate then discovers that Bruce Caplan, an old business associate of Bart's who conspired with Chuck to unearth his father's dodgy dealings, was mysteriously killed on a yacht. Coincidence? We think not! Blair and Chuck then decide to use this information to get Lily back on their side, which seemingly works.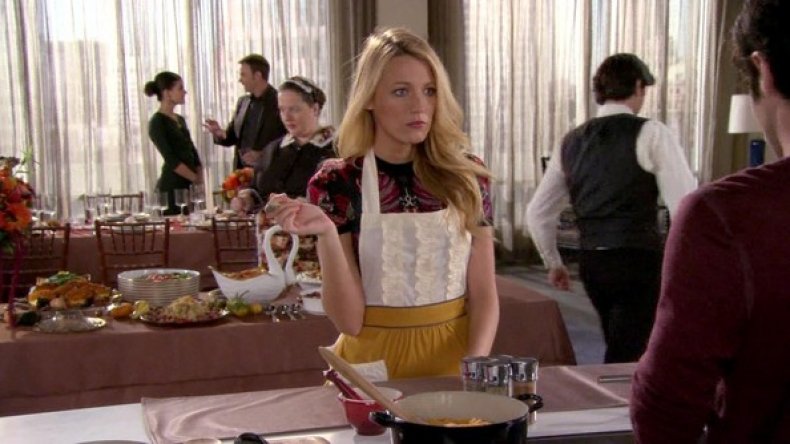 Meanwhile, Serena and Dan are back together—AGAIN—and decide to throw their own Thanksgiving dinner to prove what a mature couple they are. If only Dan wasn't being pushed by Georgina Sparks to finish the "Serena chapter" of his tell-all series... When Georgina rocks up, she reveals she's published the no holds barred attack on S, which not only creates division between Lonely Boy, Serena and the rest, it makes him an appealing prospect to Bart Bass.
Beyond being busy with Bart, Blair's back to her scheming ways and decides to enlist the help of Sage to break Serena and Dan up, hoping that if S sees Sage's dad Steven again, she'll forget all about the mop-haired, F. Scott Fitzgerald wannabe. Sage, of course, still has her sights set on Nate, so agrees to set the thing up. Little does Blair know, though, that Dan would cock things up on his own.
It's also worth noting that Blair dresses up in a very questionable Native American headdress and themed underwear set to tempt Chuck. Eesh, that did not age well.
In summary: This is the most ridiculous Thanksgiving episode of them all.
You know you love us, XOXO.