Got a Spare $40,000? You Can Own Christopher Reeve's Actual 'Superman' Costume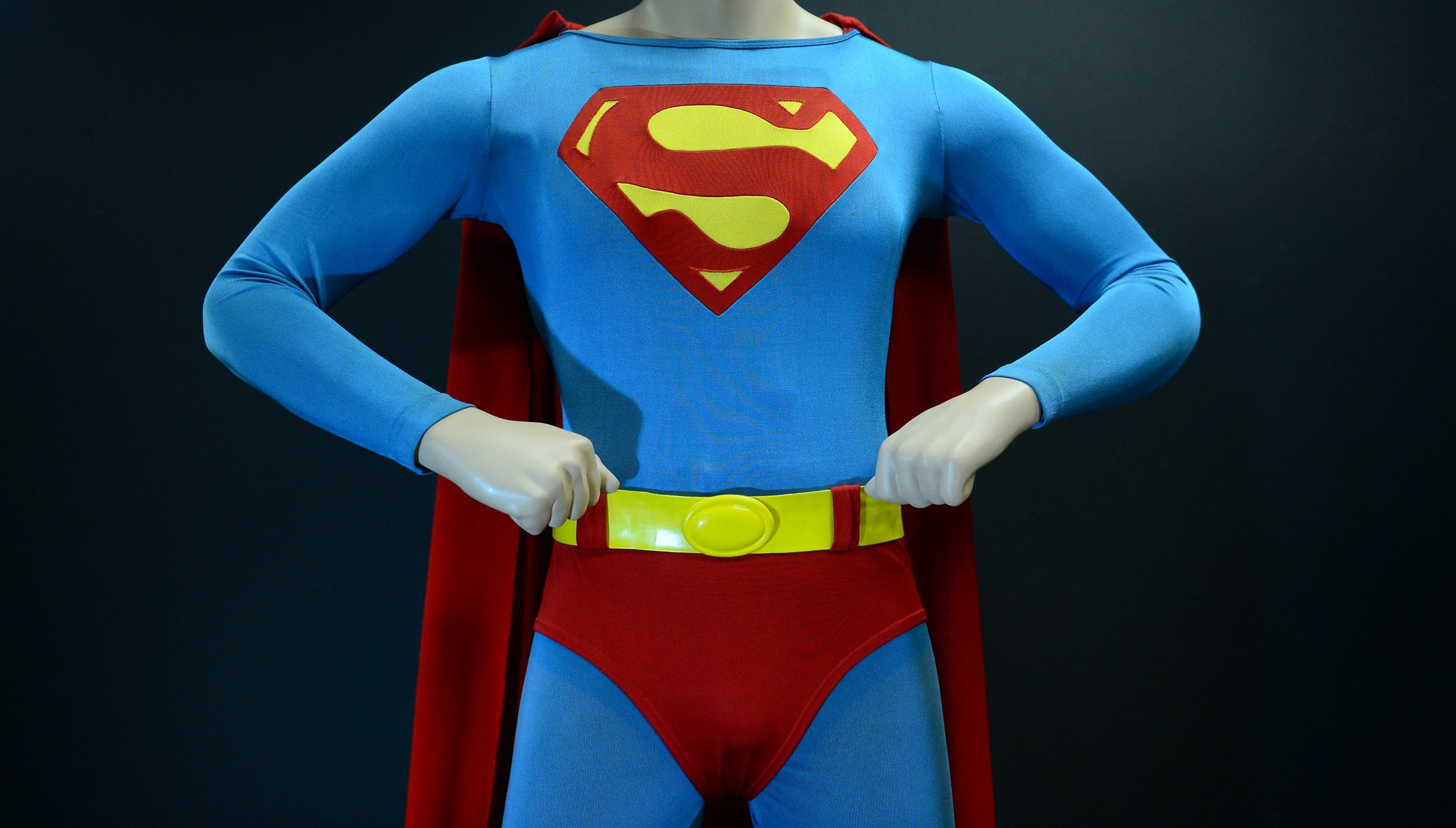 Movie fans, count your dollars and cents, because you can now own a genuine piece of pop culture history.
Superman and Batman costumes worn by Christopher Reeve and Michael Keaton, respectively, are being auctioned on January 26 by Los Angeles-based Nate D. Sanders Auctions.
The Superman "muscle tunic" was worn by the late Reeve in the first Superman film, directed by Richard Donner and released in 1978. It has a minimum price tag of $40,000 (£32,000).
Made from a stretchy nylon material, the costume was worn by Reeve in scenes that featured his incarnation of Superman flying.
The tunic has still retained the original label for film costumiers Bermans and Nathans—based in Camden, London—in the inside collar.
Keaton's Batsuit, meanwhile, is being auctioned for at least $35,000 (£28,000). It was worn by the Oscar-winning actor in 1992's Batman Returns, the sequel to 1989's Batman that reunited him with director Tim Burton.
This costume is mounted on a six-foot mannequin with a facial likeness to Keaton.
"Original parts of the costume worn in the film are the cowl, cape and body. The gloves, belt, insignia and shoes are replicas for the display," the auction house said.