Gothamist and DNAinfo Are the Latest Victims of the Billionaire War on Journalism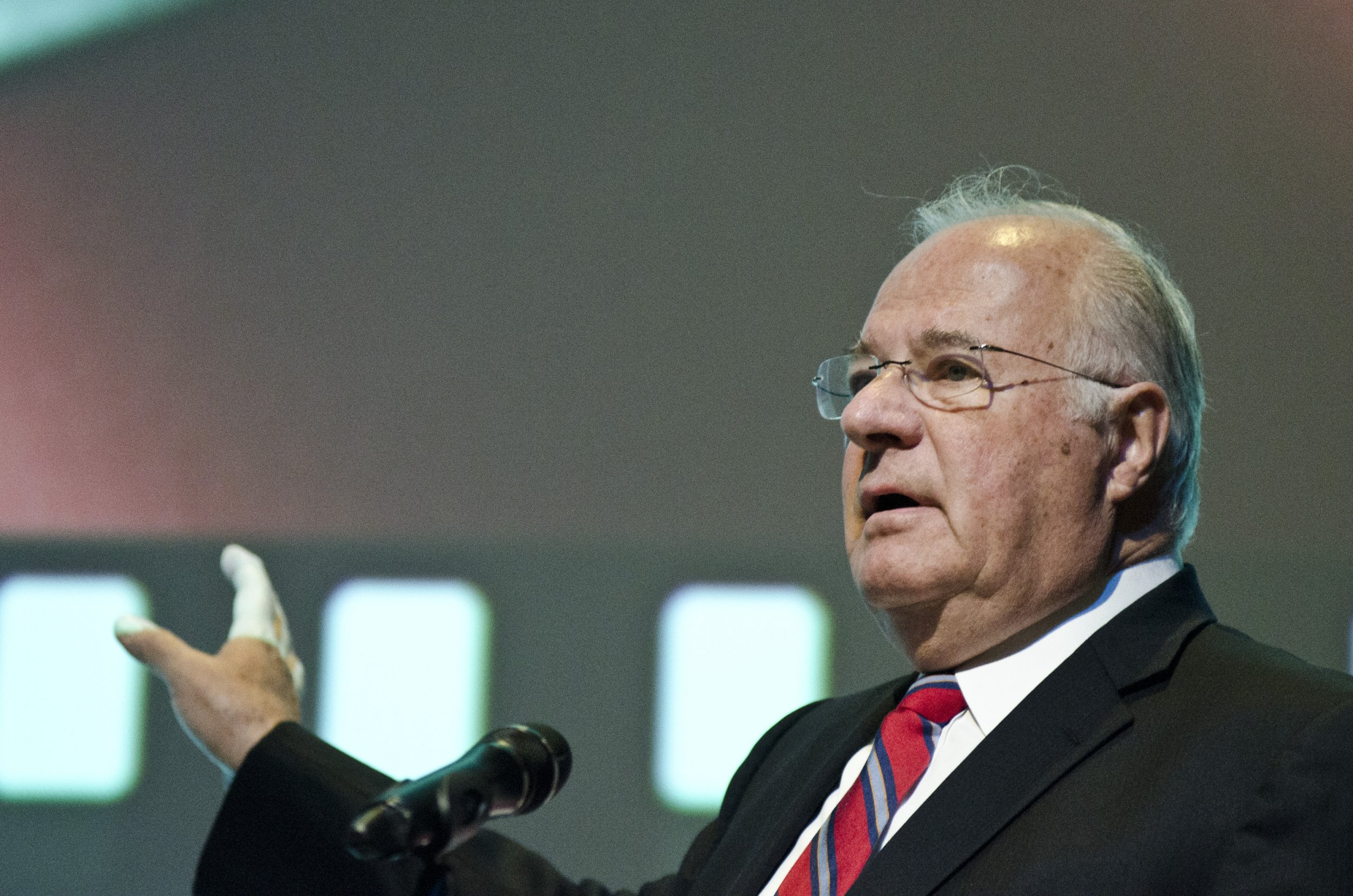 This article might not exist in two years.
It could be razed by a future owner of Newsweek. It could be sued out of existence by a billionaire. It could vanish from the internet overnight, a tiny casualty in a larger acquisition or corporate shutdown. The internet is permanent: That is what parents tell teens to warn them against posting nudes. But it's not, really. Not when journalism is involved.
Writers at the local New York City news sites DNAinfo and Gothamist—as well as Gothamist's network of city-specific sister sites, such as LAist and DCist—learned this chilling lesson on Thursday, when billionaire Joe Ricketts abruptly shut down the publications and fired their employees. The decision has been widely regarded as a form of retaliation in response to the newsroom's vote last week to unionize with the Writers Guild of America, East.
Worse, for a full 20 hours after the news broke, Gothamist.com and DNAinfo.com effectively didn't exist: Any link to the sites showed only Ricketts's statement about his decision, which claims the business was not profitable enough to support the journalism.
Related: What Gawker's 'victims' really think of the death of Gawker
On Twitter, shock turned to outrage as journalists articulated the political dimensions of the shutdown. (The sites' histories were restored in full on Friday afternoon, though many initially believed the archive deletion to be permanent.)
One should not mince words in describing this situation: A pro-Trump billionaire has dismantled several of the last remaining outposts of local reporting in New York City, canned more than 100 journalists who tried to advocate for fair wages and conditions—and held nearly 15 years' worth of local journalism hostage for nearly 24 hours in the process. (Ricketts, who made his fortune with a successful brokerage firm and founded DNAinfo in 2009, donated a million dollars to Donald Trump's presidential campaign last year.)
It was always a strange fit: When Ricketts purchased the 14-year-old Gothamist LLC in March, its flagship website Gothamist quickly decided to delete articles that were critical of its new owner. In recent weeks, the staff took steps to join a union, despite the owner's resistance to the idea. "As long as it's my money that's paying for everything," Ricketts wrote in an email to staff in spring, "I intend to be the one making the decisions about the direction of the business."
Ricketts likely believed that the union would raise operating costs for the company and make it more difficult to turn a profit in an unstable industry. It's not clear why he didn't seek to sell the websites instead of quickly killing them off. (A Ricketts spokeswoman did not respond when asked if there was any attempt to sell Gothamist or DNAinfo.) Wealthy moguls often sell media properties in tough times; Facebook co-founder Chris Hughes, for instance, sold off The New Republic in 2016 after investing more than $20 million in the magazine. Ricketts's hasty decision, though, seems outright vindictive.
Gothamist and DNAinfo are merely the latest casualties of a billionaire war on journalism. It has been a little more than a year since a lawsuit secretly funded by Libertarian billionaire Peter Thiel resulted in the shuttering of Gawker.com, a site whose core mission revolved around criticizing (and frequently mocking) the powerful and famous. (Aside from six Gawker posts that were deleted as part Gawker Media's sale to Univision, the site's archives remain online, but that could change soon now that the site is for sale.) And President Donald Trump, our vindictive-billionaire-in-chief, openly muses about loosening libel laws and describes the media as the "enemy of the American people."
This latest shutdown has all the elements of media-world class war: old-timey union-busting, a powerful billionaire putting dozens of reporters out of work and a decision that will ultimately result in less media coverage of local corruption and street-level news.
DNAinfo had been reporting on undercovered neighborhoods in New York and Chicago for eight years. Its journalists reported on crooked landlords, police brutality, City Council races, community members and all manner of local dysfunction. Gothamist, which mixed original reporting with fun, irreverent blogging and aggregation, served as a digital heart of the city for more than a decade. Gothamist's last long-form feature chronicled prison labor on Rikers Island. It was a longtime hub for talented writers and bloggers, both seasoned journalists and young writers getting their starts.
"For DNAinfo to go away, it's going to leave a giant hole," Noah Hurowitz, a (now-former) reporter for DNAinfo told the Columbia Journalism Review on Thursday. "Who's gonna report the story about the GoFundMe scam where some faker invented an elderly woman? I spent a month combing through eviction records and making spreadsheets of property records, and I nailed her. It may be small potatoes, but it means something to the people who she scammed."
The larger tragedy is a nationwide death of local news. Alt-weeklies are flailing as ad revenue dries up. The Village Voice, a legendary New York paper, published its final print issue in September. Houston Press just laid off its staff and ended its print edition this week. Countless stories won't be covered, because the journalistic institutions to tell them no longer exist.
Who benefits from DNAinfo being shuttered? Billionaires. Shady landlords. Anyone DNAinfo reported critically on over the years.
Who loses? Anyone who lives in the neighborhoods DNAinfo and Gothamist helped cover. And the readers—that's you—lose big, too.
Print out this article when you're done reading it. It might be hard to find someday.