'Gotta Love Costco': TikToker Claims She Earns $29.50 to Draw Smiley Faces on Receipts
A woman posted a TikTok that has now gone viral in which she claims she earns $29.50 per hour to draw smiley faces on receipts.
TikTok user natnatt21—who goes by the name Natalie—and her coworker are seen bobbing their heads along to a song played in the background of the video, which received more than 17 million views since it was posted on November 28.
"And it's union...gotta love Costco," Natalie's video caption read.
In a follow-up video, Natalie said if she were to transfer to a different location elsewhere in the country, she would earn the same hourly wage.
Many commenters were surprised to learn what Natalie earned but applauded the company for what they compensated its employees.
"Reasons why you [barely] see Costco hiring cause they treat and pay their employees very well," one commenter wrote.
Wrote another commenter: "Costco is the REASON we shouldn't accept excuses from retail companies. Low prices, happy employees. It can be done!"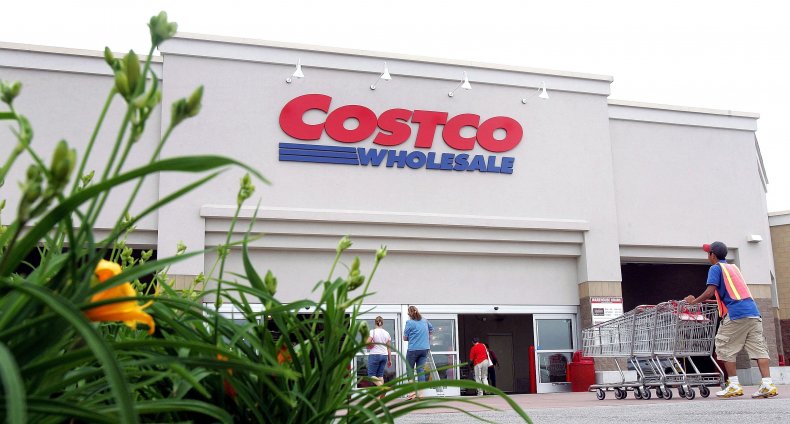 Others compared what they earn at their current job to what Natalie said she earns, and some who are still in school wrote that they considered making a change.
"Girl today's my first day at a new job," a viewer wrote. "Got me wanting to quit and throw my whole degree away."
"My resume is about to say, masters in symmetrical smiley faces," another viewer joked.
Some expressed their frustration with how much Natalie claimed she earned, but others were quick to defend the TikToker.
"Y'all mad someone making more, be mad your employer who underpays you and makes you work hard for a raise lol," wrote a commenter.
Another urged people to "demand better" of their employers.
In February 2021, USA Today reported that Costco raised its minimum wage to $16 an hour. However, the outlet noted that Costco CEO Craig Jelinek said the average wage for hourly employees hovers around $24 per hour.
Some commenters were dubious of the TikToker's earnings and one person who claimed they are also a Costco employee suggested Natalie was sharing what she earned on a Sunday.
"Her badge says she got hired in 2018 so this is most likely her Sunday pay. I got hired in the same year and I get paid $20.50 and $30.75 on Sundays," the comment read, noting that they are a part-time employee.
A different commenter noted that Natalie's wage is likely tied to not only her official title but the location of the store with which she works.
Newsweek reached out to Natalie and Costco for comment.