Gov. Greg Abbott Strikes Deal on Border Security With Another Mexican State
Texas Governor Greg Abbott reached a historic agreement with Mexican state leaders with what he referred to as "the best border security plan" he's seen from any Mexican official.
On Thursday, Abbott met with Chihuahua state governor Maria Eugenia "Maru" Campos and signed a memoranda of understanding (MOU) between the two states to enhance border security. The agreement comes as border states prepare for the Biden administration to end Title 42, a policy used to expel over 200,000 immigrant families and asylum-seekers during the COVID-19 pandemic.
"These MOUs with the State of Chihuahua and the State of Coahuila signal yet another historic step taken by the State of Texas to solve the border crisis, keep our communities safe, negotiate with our partners in Mexico, and fill in the gaps left by the inaction of the Biden Administration," said Abbott in a statement. "Until President Biden decides to fulfill his constitutional duty to secure the border, we will continue to do whatever it takes to protect the safety and security of all Texans."
In the signed MOU, Campos said the state of Chihuahua is ready to address the influx of migrants to Texas related to Title 42. She noted that it's important to have close ties with Texas as they share an important trade border that deals with nearly $60 million in commerce annually.
"I am concerned about the same interests that the Texas Government is worried about: drug trafficking, people smuggling, money laundering and most of all migration," Campos said.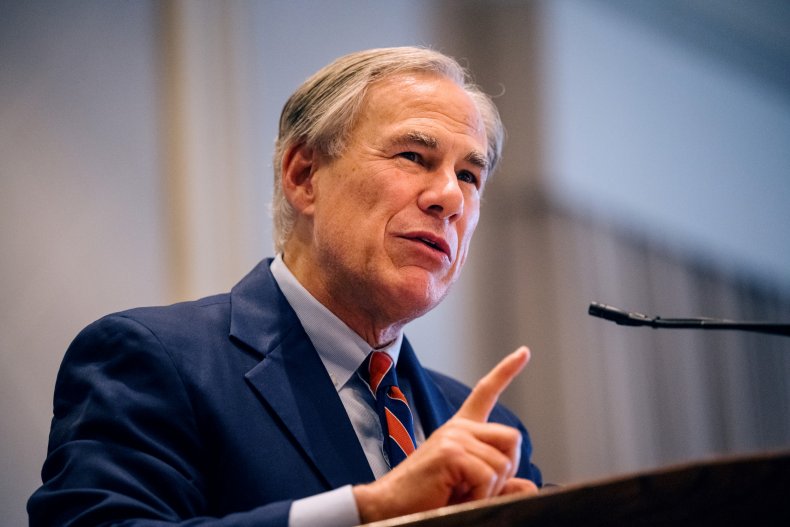 Campos announced the setup of a $200 million technological safety platform called the Sentinel Program. The new program will allow Chihuahua State Police to track vehicles from the moment they leave the industrial park in Juarez until they cross the border into Texas.
Campos also moved the state's safety headquarters to Juarez where they will be adding thousands of cameras, drones and other safety measures. Information picked up in surveillance will be shared with Texas authorities.
Before the agreement with Campos, Abbott directed Texas Department of Public Safety officers to perform enhanced security checks of commercial trucks last week, which caused major traffic delays exceeding five hours at some border crossings. The additional checks dropped commercial traffic by 60 percent and subsequently caused supply-chain disruptions, according to U.S. Customs and Border Protection.
Abbott also met with several other Mexican leaders including Nuevo León Governor Samuel Alejandro García Sepúlveda on Wednesday to discuss a similar agreement aiming to enhance border security. The governors signed MOUs to conduct enhanced safety inspections of vehicles crossing international ports of entry into Texas, according to a statement released by Abbott.
On Thursday, after meeting with Campos, Abbott met with the governor of Coahuila and announced a security pact with that state as well.
On Friday, Abbott's traffic-clogging immigration order faced intensifying backlash, the Associated Press reported. When the governor first ordered the inspections, he did not say lifting them was conditional on border arrangements with Mexico.
State troopers inspected more than 6,000 commercial vehicles over the past week, according to the Texas Department of Public Safety. Nearly one in four trucks were pulled off the road for what the agency described as serious violations that included defective tires and brakes. The agency did not mention any drugs or migrants turning up in their inspections, according to the Associated Press.
Newsweek reached out to Abbott for comment.