Colorado Governor Jared Polis has reduced the prison sentence of Rogel Aguilera-Mederos, the 26-year-old truck driver who killed four people in a 2019 crash, to 10 years.
Earlier this month, a court sentenced Aguilera-Mederos to 110 years in prison for 27 charges related to the incident, including four counts of vehicular manslaughter.
District Attorney Alexis King had said that she would seek a 20- to 30-year sentence for the truck driver at a Jan. 13 hearing. However, Polis' decision may make the hearing moot.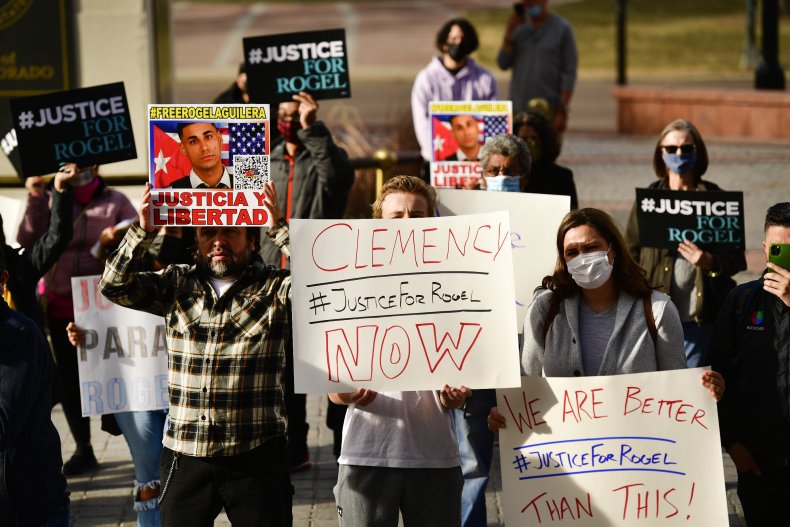 On April 25, 2019, Aguilera-Mederos was driving a lumber truck down a steep hill on Interstate 70 outside Denver. The brakes to his semitrailer failed, and he lost control of his vehicle. It crashed into several vehicles that had already been stalled by a separate crash elsewhere on the highway.
The semitrailer truck hit several cars, killing four people: 24-year-old Miguel Angel Lamas Arellano, 67-year-old William Bailey, 61-year-old Doyle Harrison and 69-year-old Stanley Politano. The resulting fire also melted parts of the highway.
Prosecutors argued that Aguilera-Mederos should've slowed his vehicle on an incline ramp meant to slow out-of-control vehicles. Prosecutors also noted that he had been driving 85 miles per hour in an area with a 45 miles per hour speed limit for commercial vehicles. Aguilera-Mederos refused a plea deal with prosecutors before his trial began.
Aguilera-Mederos' family and advocates said that he wasn't intoxicated at the time of the accident and that he had tried to slow down and avoid crashes. They also pointed out that he had fully cooperated with investigators after the crash. Others said that his company should be held liable for the crash instead.
District Court Judge Bruce Jones initially sentenced Aguilera-Mederos to 110 years in prison. The judge said the sentence wasn't one that he would have chosen, but it was the minimum required for the crimes of which the driver was convicted.
During his sentencing, Aguilera-Mederos emotionally addressed the court, saying, "I am not a criminal. I am not a murderer. I am not a killer. When I look at my charges, we are talking about a murderer, which is not me. I have never thought about hurting anybody in my entire life."
Relatives of those who died said at his sentencing hearing that they wanted him to be imprisoned for at least some span of time.
After news of his 110-year sentence spread, an online petition asking for clemency reached over 5 million signatures. Reality star Kim Kardashian-West also issued a public tweet on Dec. 21 asking for Polis to grant him clemency.
Truck drivers around the country also advocated for Aguilera-Mederos, using hashtags like #NoTrucksToColorado and #NoTrucksColorado.