New Jersey's Democratic Governor Phil Murphy announced today in a press conference the state's frontline workers, including hospital, corrections facility and assisted living center employees, must receive the COVID-19 vaccine or submit to regular testing.
State facilities have until September 7 to reach compliance with this mandate whereupon they must have plans in place to conduct regular testing for unvaccinated employees. The governor's office said this mandate does not alter any entity's existing policy regarding vaccination proof.
The move comes less than a week since Murphy released a statement calling on vaccinated and unvaccinated individuals to wear masks in public indoor spaces. This comes during a time in which the total number of cases in New Jersey have increased by 130 percent over the past 14 days, The New York Times COVID tracker reported.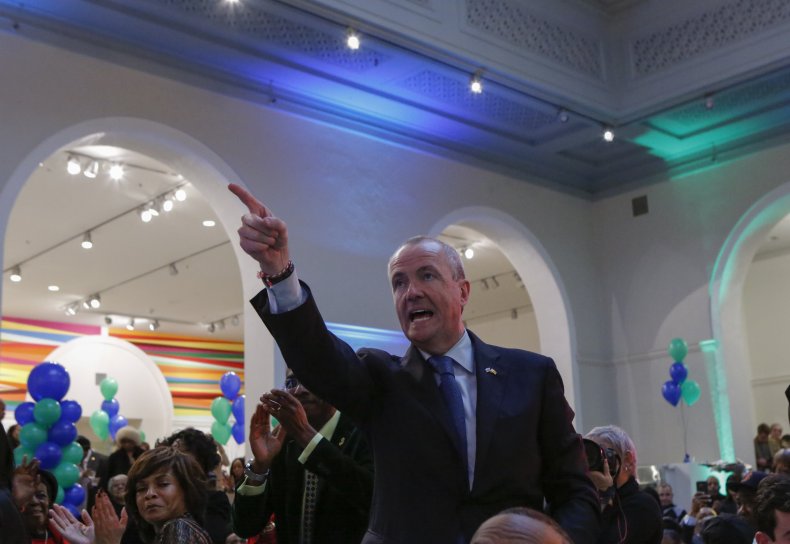 "While reaching our statewide vaccination goal has so far dampened the impact of the Delta variant in New Jersey, some of our most vulnerable populations remain at risk of serious illness or death from COVID-19 primarily due to exposure to unvaccinated individuals," Murphy said in a statement. "We are taking this step today because it has been proven time and time again that vaccines save lives and are our way out of this pandemic. Individuals in health care facilities should have confidence in their caretakers, and this measure will help ensure peace of mind for those in higher-risk settings."
Just over 58 percent of the state is fully vaccinated, according to The New York Times COVID-19 vaccine tracker, and 66 percent have received one dose. The Mayo Clinic reported that achieving herd immunity would require 70 percent of the population to recover from COVID.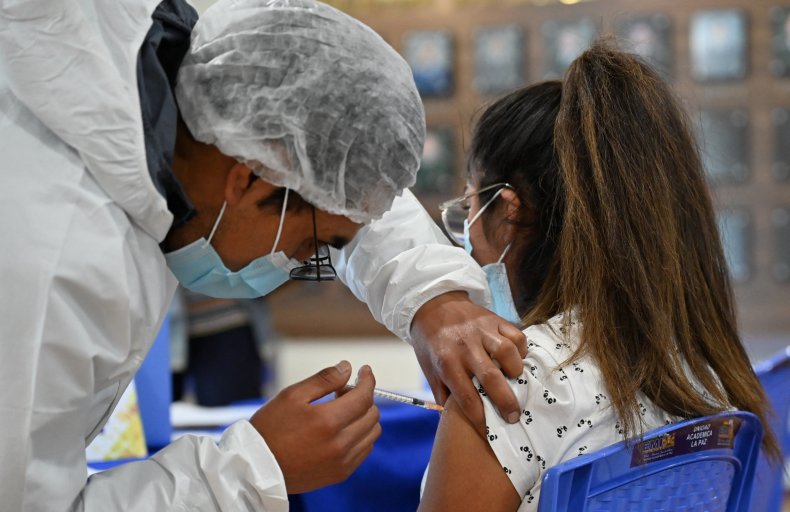 In implementing this mandate, Murphy joins New York Governor Andrew Cuomo in pushing for employers to implement vaccination requirements. Cuomo, a Democrat, recently made a call to New York's private businesses, asking they require employees to receive the shot. Private companies including Uber, Facebook, Disney, and Walmart have all issued their own mandates.
As of now, this mandate stands as the governor's primary route for increasing vaccination rates in the frontline sector. However, if rates do not climb, Murphy said he would consider taking further action.
"We are prepared to consider additional measures if we do not see a satisfactory increase in vaccination uptake in those settings as this new requirement is put into effect," he said.
Uncommon Knowledge
Newsweek is committed to challenging conventional wisdom and finding connections in the search for common ground.
Newsweek is committed to challenging conventional wisdom and finding connections in the search for common ground.
About the writer
Alex J. Rouhandeh is the congressional correspondent for Newsweek whose previous writing has appeared in Vice News, The American Prospect, and a number of regional publications. Alex is credentialed with the Capitol Periodical Press Gallery and is a member of both the National Press Club in Washington, D.C. and the Investigative Reporters & Editors (IRE) organization.
Email him at a.rouhandeh@newsweek.com and follow him on social media at @AlexRouhandeh.