Gov. Newsom Announces Plan for Restaurants to Deliver 3 Meals Daily to Seniors at No Charge
Democratic California Governor Gavin Newsom has put into immediate effect "Restaurants Deliver: Home Meals for Seniors", a program that will pay local restaurants to deliver three nutritious meals every day of the week to at-risk seniors during the coronavirus epidemic.
When announcing the program on Friday, Newsom said that 1.7 million of California's 5.7 million seniors live alone. He hopes the program will help ensure that high-risk seniors and other adults stay at home to avoid potentially contracting the virus.
Additionally, Newsom intends for the program to help "provide essential economic stimulus to local businesses and workers struggling to stay afloat during the Covid-19 crisis." Restaurants can receive up to $16 for breakfasts, $17 for lunch and $28 for dinners.
The program will be financed through a combination of state funds, funds provided through the Federal Emergency Management Agency (FEMA) and funds from local governments to help repay restaurants for their meals.
It's unclear how seniors or restaurants can enroll in the program, but the program's page on the state government website promises additional details in the coming days. Newsweek reached out to Governor Newsom's office for comment. The office hadn't responded yet by the time of publication.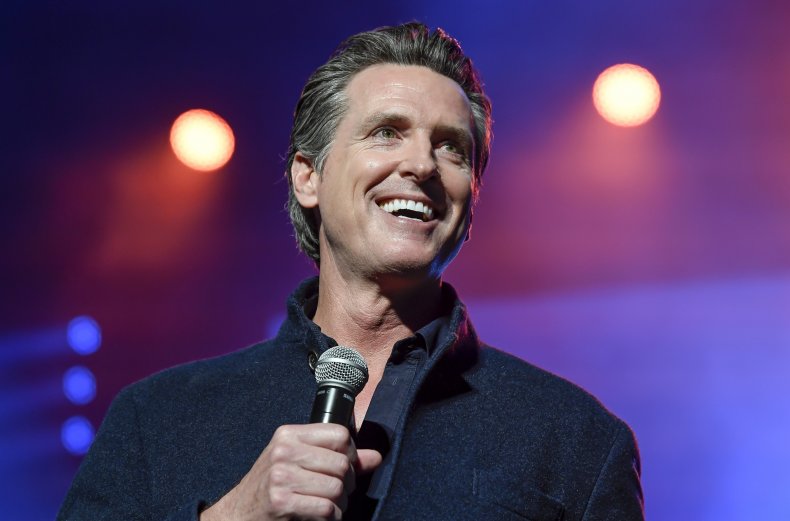 The program is sure to help the restaurant industry which has been negatively impacted by the epidemic.
While the national restaurant industry has suffered an estimated $225 billion in losses from coronavirus-related closures, the California Restaurant Association told Governor Newsom in a letter sent in late-March that as many as 30,000 state eateries could close permanently because of his order only allowing them to conduct takeout and delivery orders during the state lockdown, according to The Orange County Register.
The program will also ensure a higher likelihood of survival for seniors who are most susceptible to the coronavirus' potential lethality.
"Older people are more likely to be infected, especially older people with underlying lung disease," Dr. Teena Chopra, medical director of infection prevention and hospital epidemiology at Wayne State University, told Time magazine. "For this population, mortality rates for COVID-19 are about 15 percent."
Many seniors often live with others in multi-generational family homes and residential care facilities, and also have multiple medical visits that significantly increase their risk of publicly contracting coronavirus from others.
The state has also set up other services to help seniors during the epidemic, including a statewide Friendship Line for older Californians to call when they need someone to talk to. The hotline is 1-888-670-1360.
Thus far, California has 37,369 confirmed coronavirus cases and 1,469 deaths. On April 20, the state had its highest-ever total for new cases reported in a single day, 2,283, beating its previous April 15 high of 1,758 by more than 500.