Gov. Pritzker Announces Statewide Mask Mandate for Illinois Schools
Illinois Governor JB Pritzker announced today that his office would issue a statewide mandate requiring P-12 students attending both private and public schools to wear masks while in the classroom, regardless of vaccine status.
With the Delta variant spreading across the U.S., Illinois reported over 11,600 new cases during the week of July 23 to July 30. Mask mandates have become more common in the Chicago area with some businesses implementing informal mandates of their own and the Chicago Public Schools recently announcing a mandate for city schools effective this upcoming academic year. While other school systems have followed, the new mandate from the governor makes it official across the state.
"Too few school districts have chosen to follow the federal Centers for Disease Control prescriptions for keeping students and staff safe," Pritzker said during the conference. "Effective immediately, all P-12 schools and daycares in Illinois must follow the CDC guidance of universal masking inside, regardless of vaccine status."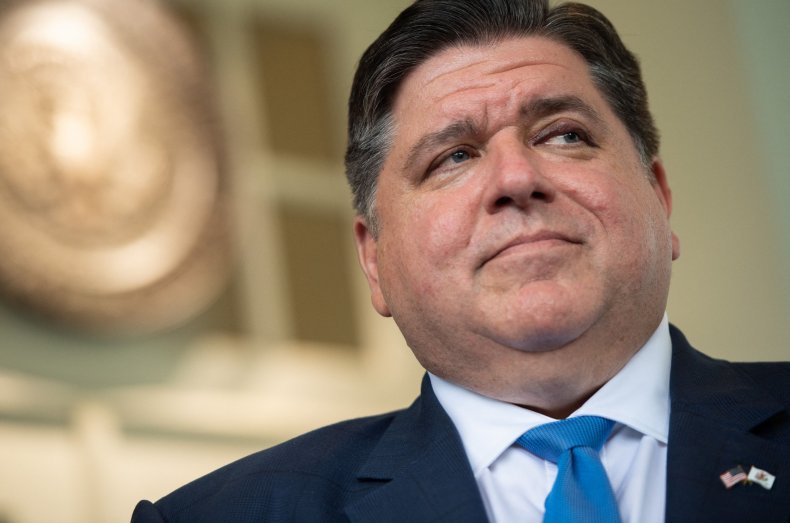 The CDC released guidance earlier last month urging unvaccinated individuals to wear masks indoors and in crowded settings. The agency said along with requiring students to wear masks, schools should provide three feet of space between students whenever possible. Right now, the vaccine is unavailable to children under 12.
While some teachers have expressed concerns about a return to school as some localities remain lax with their rules, the CDC said in a statement that students "benefit from in-person learning" and that a return to in-person instruction should stand as a priority.
"My goal has always been to safely bring all kids back into the classroom at the start of the school year and, crucially, to keep them there," Pritzker said. "Without these measures, we would likely see many more outbreaks than in the latter half of the last school year. Preventing outbreaks from the start also prevents kids from having to stay home because they're sick or in quarantine."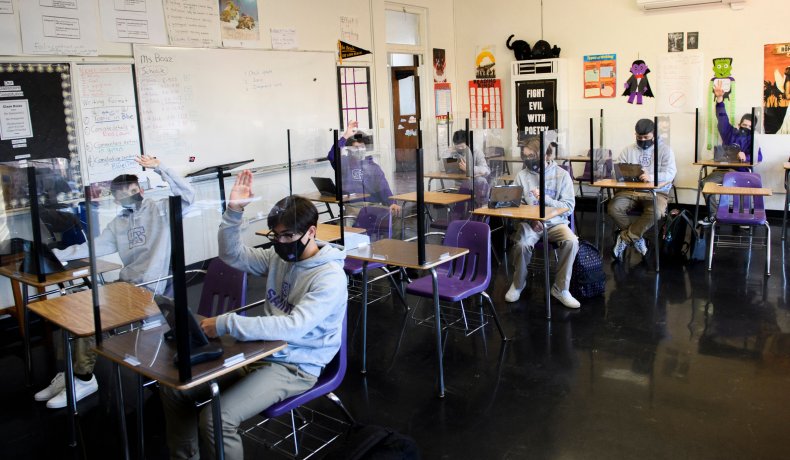 Pritzker added that the mandate extends to all indoor sports but not outdoor sports. Athletes will receive regular testing, which he said would be provided free of charge as part of a larger funding pool dedicated to providing masks and testing supplies to schools across the state.
Pritzker noted that as the state sees progress around the containment of the Delta variant and development of vaccinations for children under 12, Illinois "will adjust our requirements for schools accordingly." Pritzker added the state will require vaccinations for all employees working in facilities like veterans' homes, corrections facilities, psychiatric hospitals, and the Department of Human Services.
This move comes as the governors of California, New York, and New Jersey have all implemented similar vaccination requirements.