Government Agency Mocks Leonardo DiCaprio's Alleged Romance With Teen
There's no end to the amount of Leonardo DiCaprio jokes being made on social media at the moment, with a U.S. governmental department now joining in the fun.
Reports emerged that DiCaprio, who is known for having girlfriends decades younger than himself, is dating the 19-year-old model Eden Polani. There's no official confirmation that they are dating, but rumors spread after they were photographed at an album launch together.
DiCaprio's tendency to date women below the age of 25 is often a source of humor online, but the news about the 48-year-old's prospective relationship with a teenager ramped things up.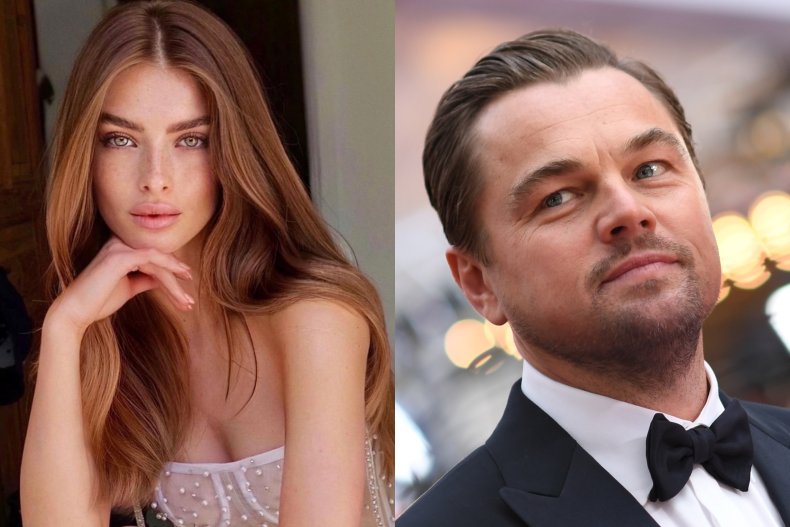 Twitter was alight with DiCaprio memes, while others also criticized the actor for potentially dating a 19-year-old. Everyone was joining in, with the Washington State Department of Natural Resources' official Twitter account piling it on.
"One thing Leonardo DiCaprio and [Department of Natural Resources] have in common is that we don't harvest old growth," they wrote on Wednesday. Tens of thousands of people commented, retweeted and liked the tweet, and the account replied to a number of comments complimenting them on their "burn."
"This was a prescribed burn," one user replied. "Anything to help our forests' resilience to wildfires," the Washington State DNR account wrote.
"Luckily we aren't in fire season cause that was an irresponsible burn," another user joked. The governmental account once again replied continuing the joke. "But prescribed fire season (aka low-intensity fires that reduce wildfire fuels) is right around the corner!"
Many of the comments in response to this tweet were compliments directed at whoever is running their social media account. Many requested that the person running it gets "a raise."
"Whoever runs this account deserves triple whatever their salary is," wrote photographer Nate Luebbe.
Not everyone was impressed with this use of governmental resources online though.
"This isn't the kind of thing we should be referencing on official accounts (even if some people think it's funny)," wrote entrepreneur and scholar Abhi Nemani.
"Not defending Leo, but it would be awesome if we could have a few elements of our society that remain mature and not devolve into snarky [BS] for the lulz. We don't need sick burns from park rangers for social media engagement. Grow [...] up," wrote Twitter user @waltisfrozen.
The catalyst for all of the jokes being shared online is 19-year-old Polani. She is an Israeli model who moved to Los Angeles and is represented by ITM Model Management. She's appeared on several magazine covers in her native Israel and has appeared on the front of Glamour magazine in Eastern Europe.
Polani's Instagram followers rose by hundreds of thousands after the rumors of her dating life emerged. Despite having nothing to do with DiCaprio, recent comments on her Instagram pictures reference the alleged new relationship.