Are Post Offices, Social Security Closed on Christmas Eve? Trump Signs Executive Order for Holiday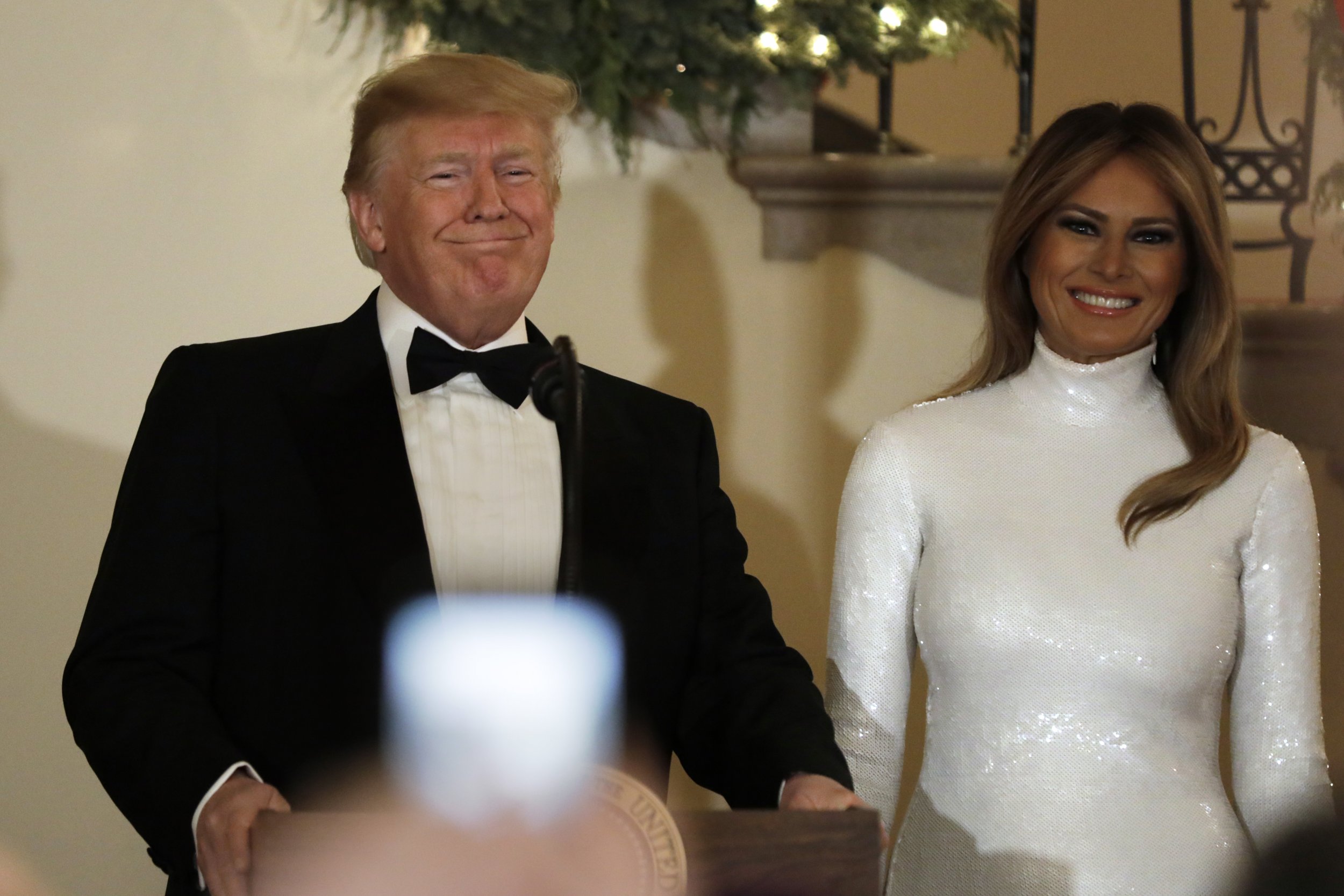 President Donald Trump signed an executive order on Tuesday night declaring Christmas Eve as a day off for federal employees, prompting questions about the impact the holiday might have on post offices, Social Security and other federal offices and programs.
On Tuesday evening, Trump signed the executive order declaring that all executive departments and federal government agencies would be closed on December 24, although heads of executive departments and agencies such as national security, defense or other public needs could determine if certain employees should work.
The order also stated that it would not impair or affect the functions of the directors of the Office of Management and Budget relating to budgetary, administrative or legislative proposals.
For employees who would ordinarily work on Monday, which is Christmas Eve, but would now have the day off, they would still be compensated based on their 40-hour tour of duty, pursuant to Executive Order 11582.
Although workers for the U.S. Postal Service are federal employees, the post office would remain open on Christmas Eve, according to its website. However, post office locations may close early, since Santa Claus has Christmas package delivery down pat. For that last-minute stamp, it's best to check the hours of a local branch, because some locations will close as early as 12 p.m.
Social Security Administration offices, however, will be closed on Christmas Eve, according to a posting on its website. On days when the offices are open, people can contact the helpline for inquiries.
This is the first year that Trump has signed an executive order to give federal employees Christmas Eve off. Last year, Christmas Eve fell on a Sunday, which is a day that many federal employees do not work as part of a regular schedule.
It is tradition, however, to give employees a holiday on Christmas Eve if the day falls on a Monday. Trump's predecessor, former President Barack Obama, also signed an executive order giving federal employees Christmas Eve off in 2012 when it fell on a Monday, and in 2010, when it fell on a Friday.
Employees had to work on Christmas Eve in 2014, but Obama declared Friday, December 26, 2014, to be a day off so that federal workers could have a four-day weekend. In both 2009 and 2015, federal employees were given a half day off on Christmas Eve.
Christmas Eve is not a scheduled holiday for the federal government, so for employees to get the day off without using their allotted vacation time, it requires an executive order from the president.
On Monday, first lady Melania Trump and the president hosted their family and friends for a Christmas party at the White House. Among those attending were the president's oldest son, Donald Trump Jr., and his girlfriend, former Fox News host Kimberley Guilfoyle, as well as, former New Jersey Governor Chris Christie and press secretary Sarah Huckabee Sanders.
This article has been updated to reflect that Social Security offices will be closed on Christmas Eve.