Government to Crush One Ton of Ivory in Times Square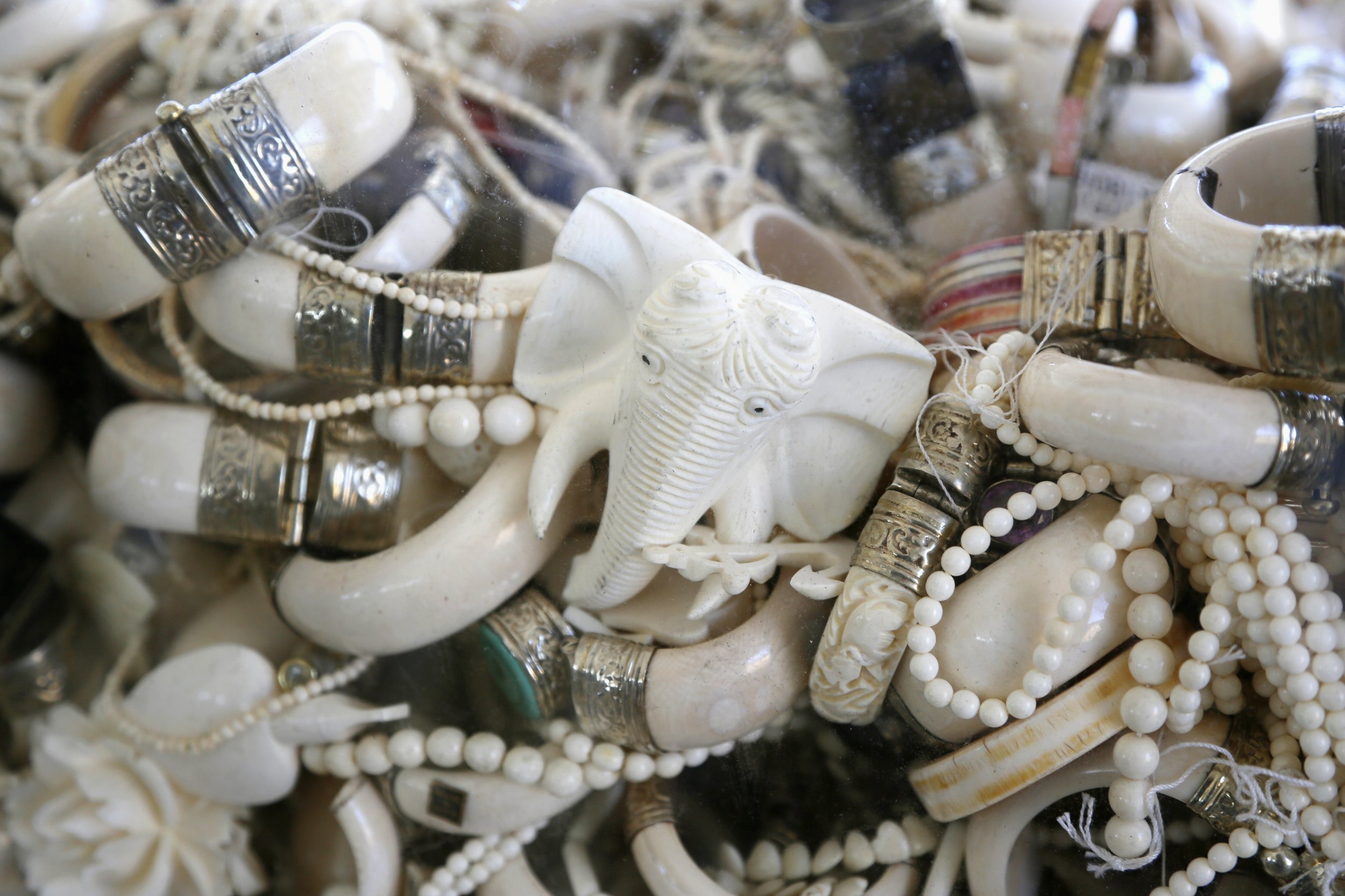 The U.S. Fish and Wildlife Service, in cooperation with other organizations, will crush one ton of confiscated ivory in New York City's Times Square on June 19.
The purpose of the event is to raise awareness of the poaching of African elephants and the illegal ivory trade. The current demand for ivory is driving the devastation of the animal; a total of 100,000 of the massive, intelligent animals were killed in just three years, from 2010 to 2012, according to a 2014 study. And the East African country of Tanzania recently announced that it had lost 60 percent of its elephants in the last five years.
Conservation groups and governments have destroyed ivory to raise awareness of the issue many times before. For example, the U.S. Fish and Wildlife Service destroyed its 6-ton stockpile of ivory on November 14, 2013.
In February 2014, the Obama administration said it would ban most elephant ivory sales in the U.S. (with some small exceptions for very old ivory). The regulation to implement this move will be offered for public comment this summer, Edward Grace, deputy assistant director of law enforcement for the U.S. Fish and Wildlife Service, told Scientific American.
The World Wildlife Fund, an environmental and conservation group, said it welcomed the announcement but added that the law itself wasn't enough—fully enforcing the legislation will be necessary. "We continue to advocate for an end to commercial elephant ivory trade in the U.S. as the most effective and efficient solution," said Jan Vertefeuille, WWF's senior director of advocacy, in a statement.
The event will take place at 10:30 a.m. and will be open to the public.