Government Employees Union Pushes for Deadline Extension of COVID Vaccine Mandate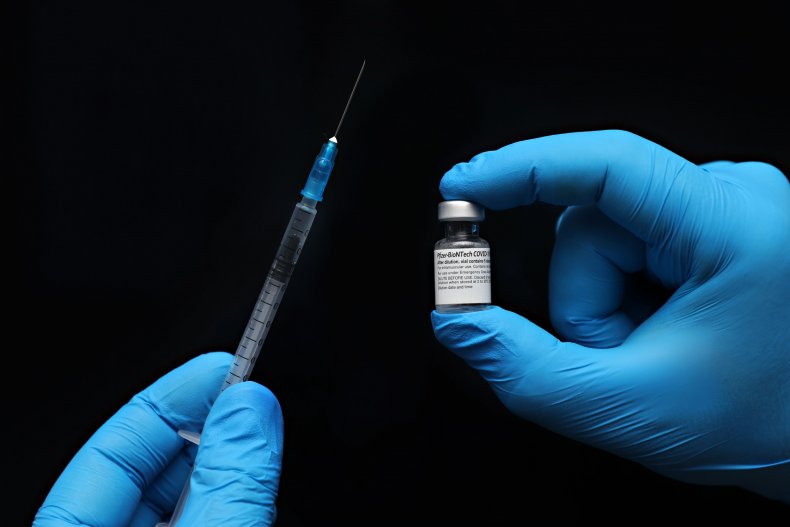 The American Federation of Government Employees (AFGE), a union representing 700,000 federal and Washington, D.C., government workers, has asked the Biden administration to extend the deadline for workers to meet a COVID-19 vaccine mandate.
President Joe Biden signed an executive order in September requiring that government workers meet a November 22 deadline to provide proof of full vaccination or face penalties that could eventually include termination. Since the vaccines take two weeks from the time of the last dose to be effective, the deadline for federal workers effectively passed on Monday, the last date to receive a shot and be fully vaccinated in time to show proof on November 22.
Government contractors and subcontractors had also been subject to the November 22 deadline but the administration last week extended their deadline to January 4. In a Tuesday letter addressed to White House Coronavirus Response Coordinator Jeff Zients, Office of Personnel Management Director Kiran Ahuja and Office of Management and Budget acting Director Shalanda Young, the AFGE requested a "full harmonization of COVID-19 vaccination deadlines between federal employees and contractors."
"This double standard has caused confusion and distress among federal employees due to disparate treatment and incongruent deadlines for people who perform the government's work in the same settings," wrote AFGE President Everett B. Kelley. "It is inexcusable that contractors are being given the entire holiday season to meet the mandates, while federal employees continue to be subject to the November 22 deadline."
"The effect upon morale of federal employees being subject to possible discipline at this time of year cannot be overstated," he added. "Setting different compliance deadlines for employees vis-à-vis contractors is both harmful to morale and substantively unjustified. Federal workers should be able to complete the holiday season without the threat of discipline looming over them"
Kelley said that Transportation Security Administration employees were "especially affected and dismayed" by the later deadline being available to contractors they work with and that "Corrections Officers at the Bureau of Prisons are understandably chagrined by the fact that inmates face no mandate while they must comply by November 22 or face termination."
The AFGE leader ended the letter by insisting that the union shares "the administration's goal of beating the pandemic" and appreciates "the vital role of vaccination" but believes that the different deadlines are "both harmful to morale and substantively unjustified."
In addition to federal contractors, the January 4 deadline also applies to a mandate for vaccination or weekly testing at large private companies with over 100 employees, although a federal appeals court has at least temporarily blocked the mandate at private companies from going into effect.
Newsweek reached out to the White House and the Office of Management and Budget for comment.