Government Has Lost Track of Millions of Undocumented Immigrants Who Pose Risk to U.S., Federal Investigation Finds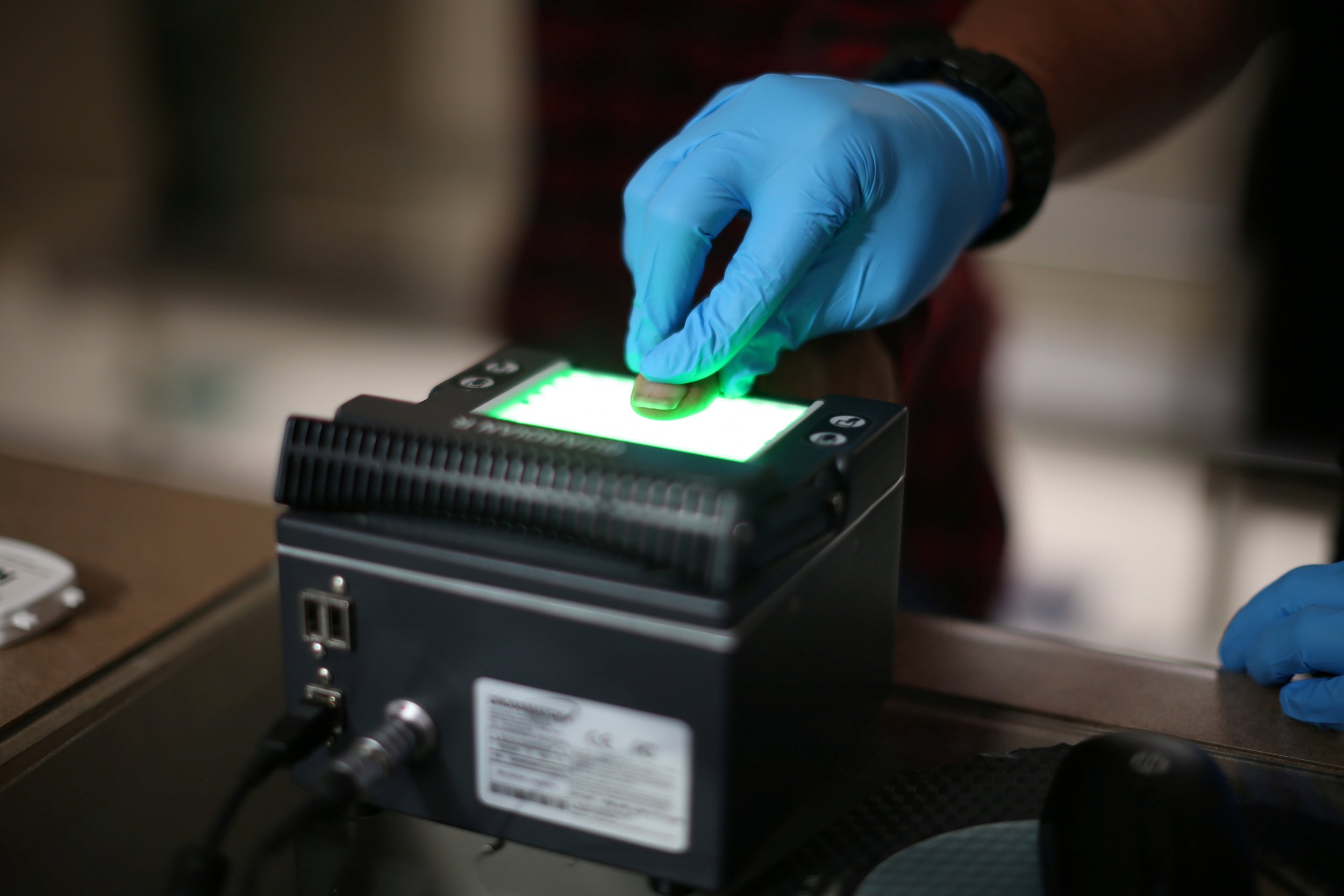 The nation's security has been put at risk by immigration authorities who have failed to adequately screen "known or suspected terrorists" or to properly exchange intelligence with other agencies, a new government report says.
Released Tuesday night by the Department of Homeland Security's Office of Inspector General, the report said U.S. Immigration and Customs Enforcement (ICE) "may be missing opportunities to identify, take into custody, communicate status of, and make decisions on those aliens who pose the highest risk to national security and public safety."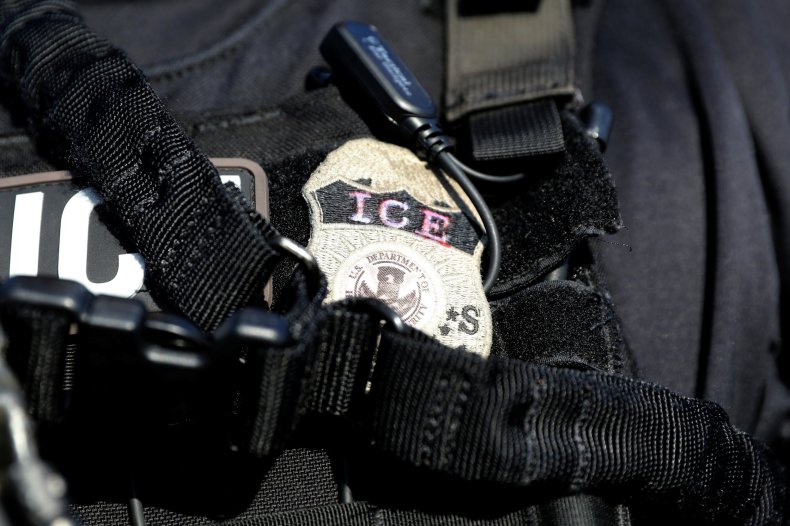 Despite implementing an anti-terrorist protocol, ICE's Enforcement and Removal Operations (ERO) program has failed to require continued screening of the majority of nearly 2.4 million undocumented immigrants no longer in ICE custody but under the agency's supervision, the report stated. ICE declined to comment to Newsweek.
In the report, the agency blamed the screening failures on human error, claiming agents were unfamiliar with policy.
The report fits in with ICE's documented dismal track record at enforcing its own policies, a nonpartisan government watchdog told Newsweek.
"ICE has consistently proven that it does not have the appropriate oversight in place to ensure either of the safety of the American public or the well-being of immigrant detainees," Mia Steinle, an investigator with the Project on Government Oversight, said in an email.
"In just the past few months, the Office of Inspector General has uncovered countless instances of sloppy record-keeping, inadequate oversight and poor management of the immigrant detention system," Steinle said.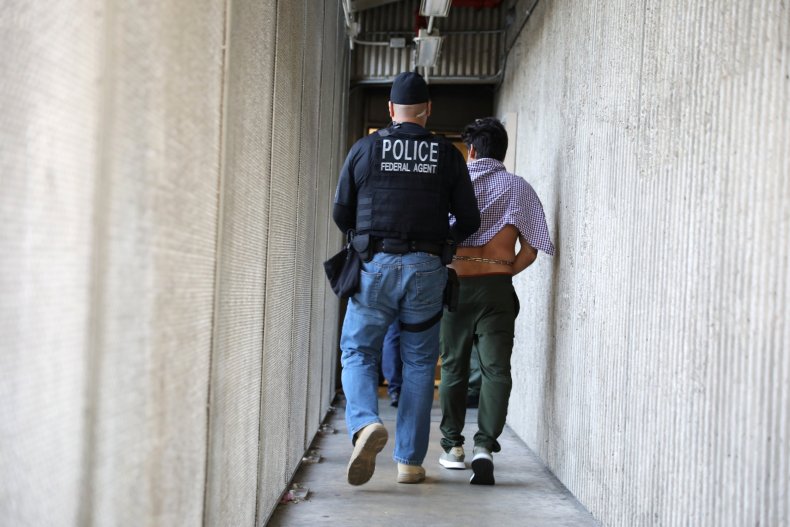 The report also found the majority of ERO offices had limited or no access to Department of Homeland Security classified networks to share or receive information with other agencies. In some instances, agents were forced to travel to locations with proper access, which were sometimes hours away, the report found.
"The lack of real-time information sharing capabilities jeopardizes ICE's ability to make decisions on known or suspected terrorists," the report stated.
Inspector general auditors attributed the failures to "limited program oversight and weak management controls."
Compounding the problem, some local law enforcement agencies refused to cooperate with ICE, preventing ERO agents from screening criminal immigrants and risking national security. Jurisdictions that refuse to cooperate with immigration authorities are commonly referred to as "sanctuary cities."
Auditors found that from January 2014 through May 2017, 675 jurisdictions nationwide declined to honor more than 29,269 ICE requests to detain immigrants after they were released from jail.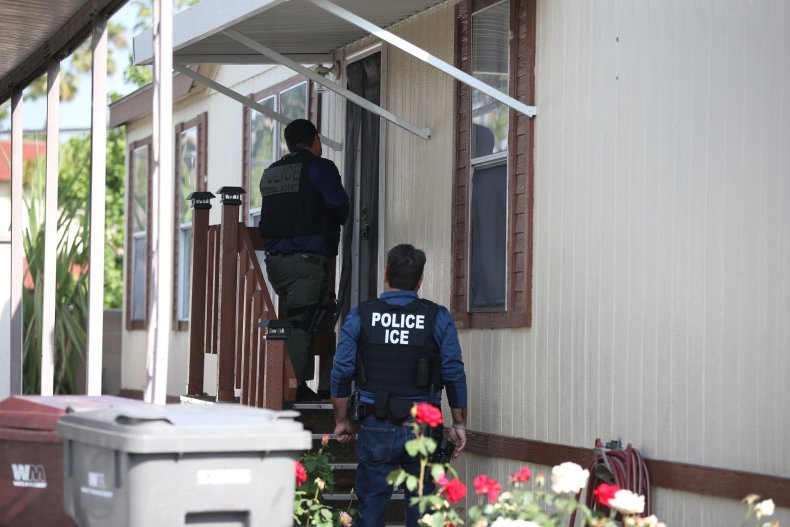 "When a state or local law enforcement agency declines to transfer custody of a removable criminal alien to ICE, the released alien may put the public and ERO personnel at risk and requires significantly more resources to bring the individual into ICE custody," the report said.
The inspector general recommended that ICE expand the Known or Suspected Terrorist Encounter Protocol policy's scope to require periodic screening of immigrants released from detention but still monitored by the agency, and to ensure agents have access to intelligence-sharing technology.
For its part, ICE has already agreed to conduct an internal assessment to determine if it needs more resources and personnel to help facilitate intelligence collection. The agency also pledged it will regularly screen immigrants with known or suspected terrorist ties, according to the report.