Government Ordered to Release 2,100 Pictures of Detainee Abuse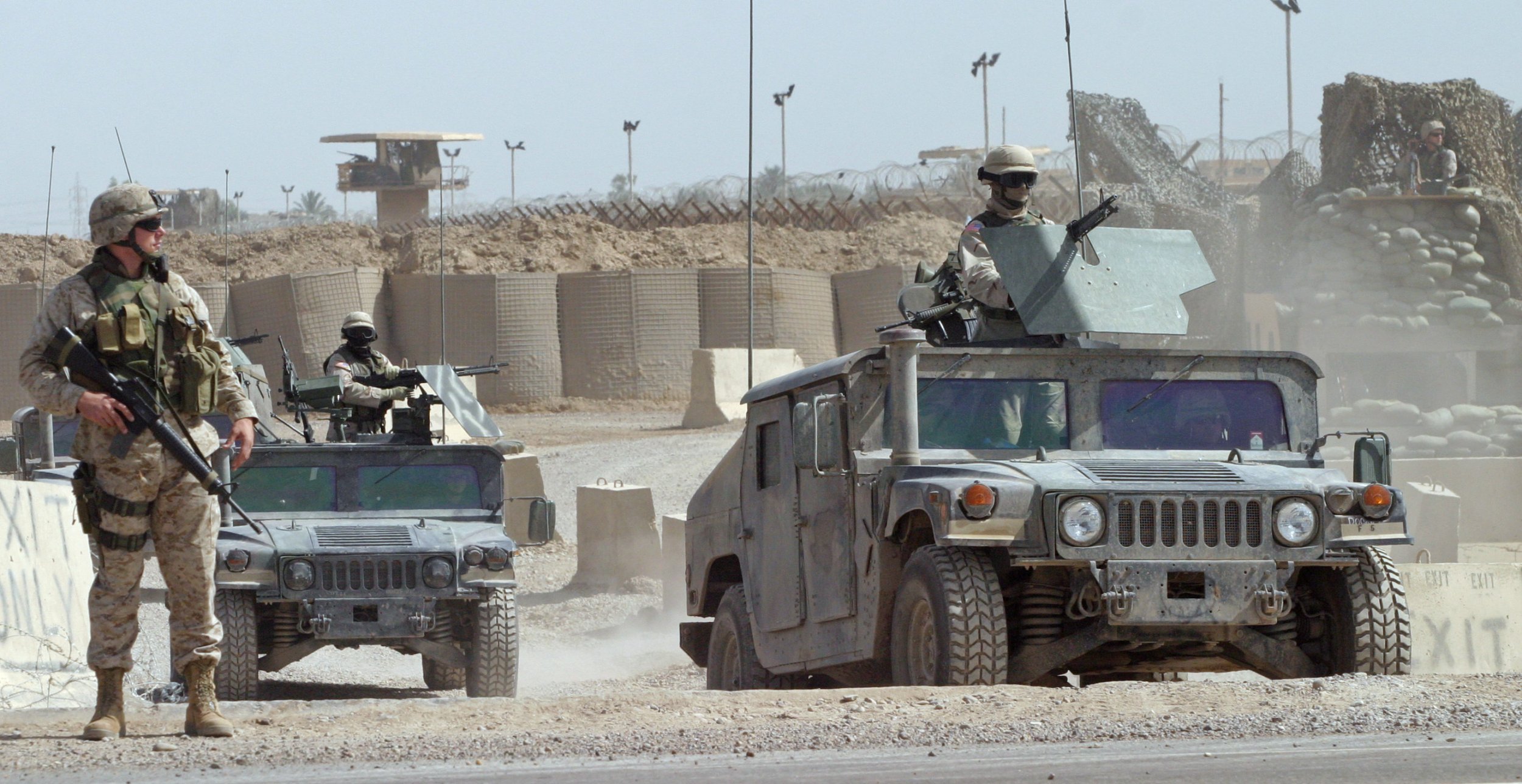 The U.S. government has 60 days to decide whether it will release an estimated 2,100 pictures depicting U.S. military abuse of prisoners in Iraq and Afghanistan or appeal an order to do so, according to a decision handed down Friday by U.S. District Judge Alvin Hellerstein in New York.
The case began in 2004 when the American Civil Liberties Union (ACLU) sued for the release of the photos under the Freedom of Information Act (FOIA). A handful of images showing detainee abuse at Abu Ghraib prison surfaced in media reports that year—piles of naked bodies, detainees being led on leashes—and some of the remaining photographs are said to be even more disturbing. One image reportedly shows a female soldier pretending to sodomize a naked prisoner with a broom, while others allegedly depict U.S. troops pointing guns at detainees' heads.
Since the ACLU first submitted its FOIA request, the Obama administration has supported the release of the Senate Intelligence Committee's long-awaited "torture report," which describes the harsh treatment of detainees at secret CIA prisons in devastating detail. But the government argues that the photographs in particular could further encourage attacks against U.S. personnel still in Afghanistan and Iraq and could be used by the Islamic State—the terrorist group commonly known as ISIS—as propaganda to encourage new membership.
Hellerstein first ruled in 2005 that the government had to release the photographs. But they remained behind closed doors for years as conditions in Iraq deteriorated and congressional fears about national security increased. In 2009, then-Iraqi president Nouri al-Maliki asked the U.S. to withold the images in order to avoid further destabalizing the country. That same year, Congress gave Secretary of Defense Robert Gates the ability to keep the images concealed for a maximum of three years if their release would endanger American lives. Gates used this newly bestowed power and former Secretary of Defense Leon Panetta followed suit in 2012, saying that making them public would pose a threat to American lives.
In 2014, U.S. District Judge Alvin Hellerstein in New York told the government that if it wanted to keep the pictures classified, it would have to review "each and every photograph, individually and in relation to the others," and demonstrate why their release would endanger American lives.
When the government failed to do this in February, Hellerstein said, "I could give you more time to satisfy my ruling...but I am not changing my view." The government subsequently asked for a series of clarifications and requests for more time to fulfill the ruling.
But Hellerstein ordered on Friday that the government "disclose each and all the photographs [in the ACLU's FOIA request] unless it moves promptly to cure its failure to submit an individualized certification." He added that the government had 60 days to appeal, "even though the Government has had ample time to evaluate its legal position and the desirability of an appeal."