British Government Radicalization Surveys Spark Backlash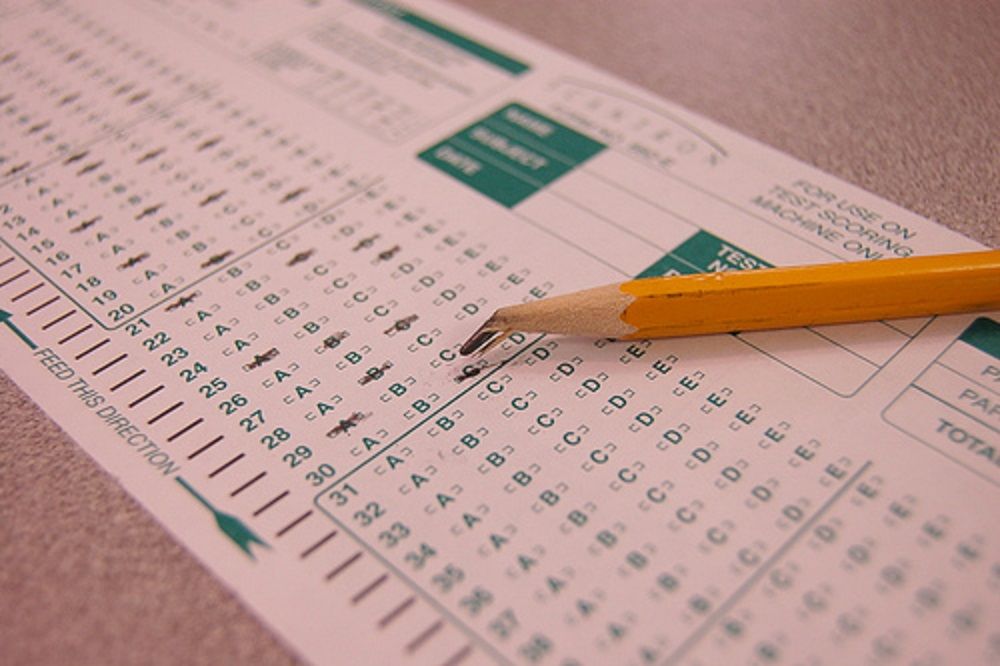 Anti-extremism surveys targeting predominantly Muslim primary school pupils prove that the government's attempts to tackle radicalization at an early age have gone "horribly wrong", and risk a real backlash, critics say.
The surveys were handed out in predominantly Muslim schools in Waltham Forest, east London, and asked pupils as young as nine whether they agreed with statements such as "God has a purpose for me" and "If a student was making fun of my race or religion I would try to make them stop even if it meant hurting them."
Parents have expressed shock and outrage that they were not consulted about the questionnaires, which are believed to have been issued as part of the government's anti-radicalisation Prevent programme, particularly as the pupils were required to give their names, despite the fact they were supposed to be anonymous. A council spokesperson has said the surveys would now be destroyed.
The revelations, reported by The Guardian, come on the same day that a senior Isis defector has warned that the three schoolgirls from Bethnal Green, east London, who ran away to Syria in February to become Islamic State jihadi brides, could be being trained as suicide bombers.
Fiyaz Mughal OBE, founder and director of Faith Matters, a not -or-profit organisation which aims to tackle extremism, describes the surveys as "extremely troubling" and believes they could be a means for local authorities to identify students who are vulnerable to extremism, and be put into the government's anti-extremism Channel programme, part of its Prevent strategy.
"Our opinion is that the Prevent scheme is needed, given the threats we see, but this questionnaire is a fishing exercise of the worst order," he says. "The EU funded project which is overseen by the Waltham Forest Prevent Steering group is fishing to see which young kids in a predominantly Muslim school could be influenced by 'Islamist' narratives and which could possibly be then referred through the Channel process. What is also worrying is that the questionnaire clearly asks young children to self-identify themselves."
Mughal says he has been contacted by one of the parents of a Muslim boy at one of the targeted schools, who was worried that as a consequence of her son filling out the questionnaire his details could now enter a database, something the council denies.
"The consequences of doing shoddy Prevent work are clearly severe," he continues. "This kind of questionnaire will alienate sections of the public, and there is a real risk of a backlash. This is prime example of where anti-radicalisation work has gone horribly wrong."
Professor Paul Thomas, professor of youth and policy at the University of Huddersfield and a former principal investigator on a Prevent-funded action research project, has also expressed concern that more "clumsy broad brush attempts" will be made by local authorities as fears of students escaping to Syria remain a serious concern.
"You couldn't make this up," he says. "I suspect this might be more a case of cock-up rather than conspiracy. It sets a mindset which is totally unhelpful, and acts as an arm of unhelpful policing in schools. We're going to see a lot more of this."
"There has always been a domestic threat," he continues, "but Syria has taken it to a different level, because there is now a real fear young people are travelling to Syria to join Isis. But there is no model as to who is going to get involved in extremism."
Cllr Mark Rusling, cabinet member for children and young people, and Cllr Liaquat Ali MBE JP, cabinet member for community safety and cohesion has defended the surveys. "Our cohesion project – Building Resilience through Integration and Trust (BRIT) – is doing something every council should be doing to help children explore important issues around identity, values and their place in modern society." The pair also insisted that the survey's were not designed to target children of any one faith.
"Children's individual comments were never going to be looked at or passed on and the evaluation process was always going to be anonymous," they concluded. "We know that we need to go back to the drawing board to get the survey and our evaluation right - and we'll be doing this with parents and schools."