Will the Government Shut Down in December? Trump and GOP Leaders Trying to Pin Woes on Democrats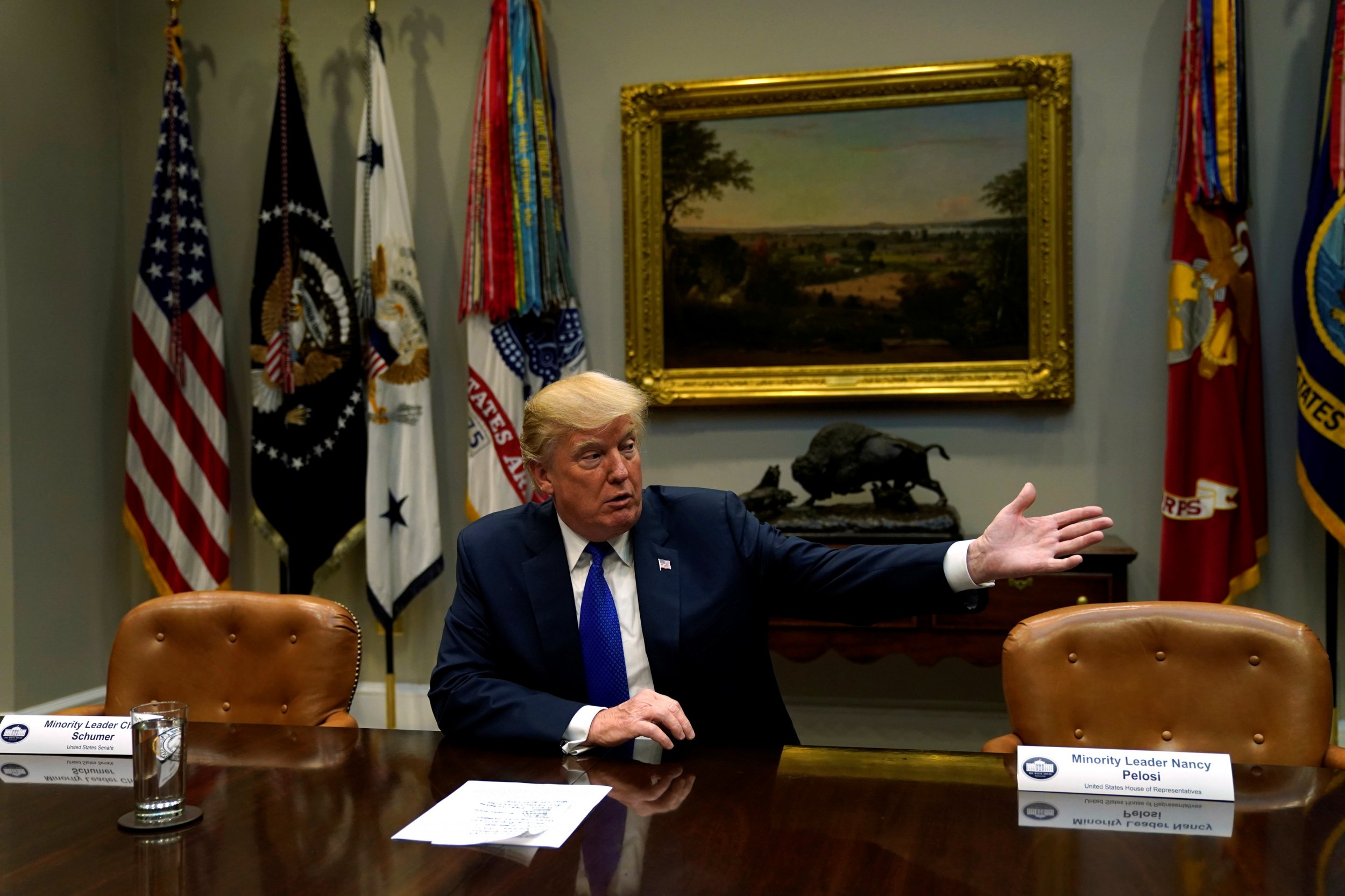 A government shutdown on December 8 is looking likely due to a lack of negotiation and an increase in public fighting between Democrats and Republicans.
The federal government officially runs out of funding next week, and unless Congress can make a deal to pass legislation that funds government operations and agencies, it's lights out.
"I think there's a good chance it's going to happen," said Democratic strategist Brad Bannon. He says that by involving President Donald Trump in their negotiations, Congressional Republicans are hurting their chances of keeping the government open. "There are issues here where I don't see any kind of compromise between Trump and the Democrats," he said.
In a tweet Tuesday, Trump wrote that he didn't see a deal happening with top Democrats because they "want illegal immigrants flooding into our Country unchecked, are weak on Crime and want to substantially RAISE Taxes." He later reiterated that Democrats wanted to let "illegals pour into the country."
Trump was referring, at least partially, to the members of the Democratic party who are pushing to negotiate for the passage of the DREAM Act, which would protect more than 800,000 young undocumented immigrants from deportation after Trump rescinded the Deferred Action for Childhood Arrivals program. In October, the president said that he would work with House Minority Leader Nancy Pelosi to sign the act, but has since changed his mind.
Trump's Tuesday morning tweet caused Pelosi and Senate Minority Leader Chuck Schumer to cancel a planned meeting with the president and Republican leadership, during which they had intended to negotiate to prevent a shutdown.
"Given that the president doesn't see a deal between Democrats and the White House, we believe the best path forward is to continue negotiating with our Republican counterparts in Congress instead," they wrote in a joint statement.
Republicans, who have full control of the House, Senate and White House, will have trouble blaming the opposition for failing to keep the federal government open, especially since they've been unable to accomplish any major legislation so far this year.
If the government does shut down, said Bannon, American's first inclination will be to blame the Republicans. "The Congressional GOP are in a tenuous position," he explained. "There's a decent chance that Democrats can take control of the House, and this shutdown will surely help them."
But that won't stop Trump from placing the blame on Democrats.
Trump posed with two empty chairs on either side of him that were marked with the Democratic leaders' names on Tuesday afternoon. "They have been all talk and no action," he said. "Now it's even worse. It's not even talk."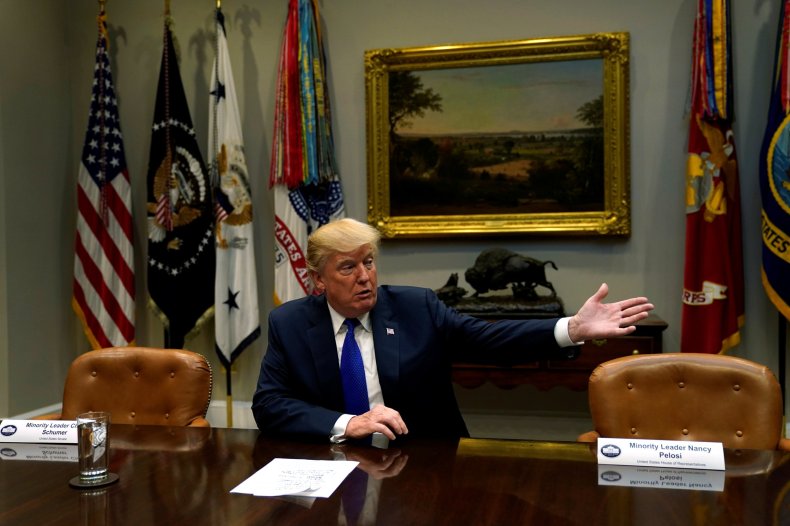 Pelosi, upon seeing the photo op, tweeted, "@realDonaldTrump now knows that his verbal abuse will no longer be tolerated. His empty chair photo opp showed he's more interested in stunts than in addressing the needs of the American people. Poor (Paul) Ryan and (Mitch) McConnell relegated to props. Sad!"
Senate Majority Leader McConnell backed the president by telling reporters that "the Democratic leader in the House and Senate need to understand the way the government works." He also said that he "can't recall ever turning down an opportunity to ever come down to the White House," although he did skip at least one White House event under President Obama.
Later, Trump said that if there is a government shutdown, "I would absolutely blame the Democrats." It would be the first time in U.S. history that a party in control of both Congress and the White House shuts down the government.