Government Shutdown 2017: Funding for Border Wall, Military and Planned Parenthood Could Close Washington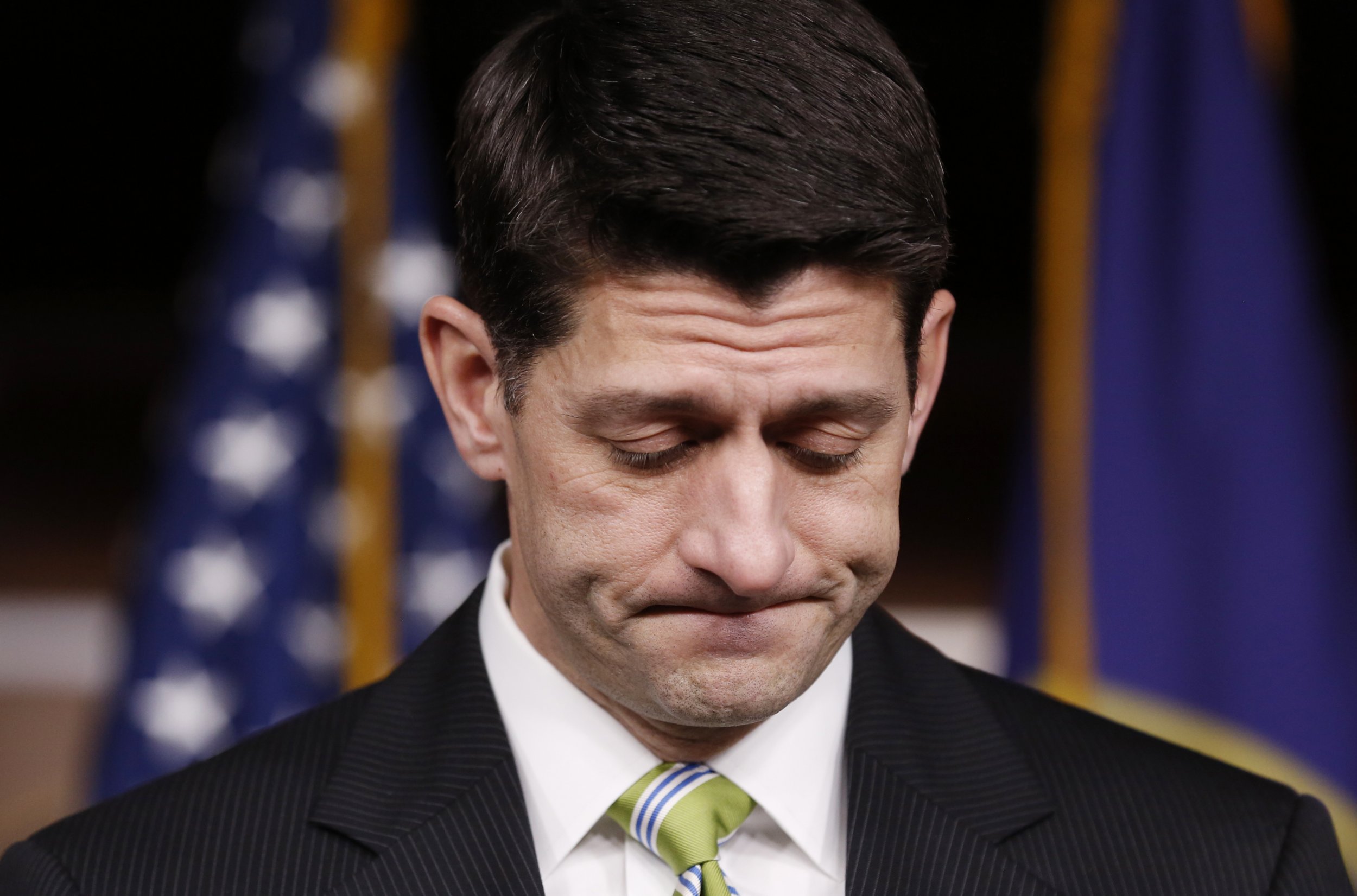 Arizona Sen. John McCain wants to hold the government hostage if military spending doesn't increase in the next federal spending bill. McCain said Wednesday he wouldn't vote on a funding bill that maintains previous spending levels, or a continuing resolution, even if means a government shutdown.
"If that's the only option. I will not vote for a CR no matter what the consequences because passing a CR destroys the ability of the military to defend this nation, and it puts the lives of the men and women in the military at risk," McCain said. "I can't do that to them."
"I will not vote for a CR. I don't care what's in it," he said.
The federal government runs out of money on April 28. McCain and other lawmakers must pass a budget before then despite a planned two-week recess next month, and military spending isn't the only point of contention between lawmakers that could block a spending bill from getting passed.
House Speaker Paul Ryan (R-Wis.) urged lawmakers this week to avoid a debate on funding for Planned Parenthood and focus on funding the government. But other Republicans want to link funding for the health care clinics to the spending bill.
Meanwhile, President Donald Trump wants lawmakers to set aside money to start building his proposed border wall, but Democrats have said they will not support a spending bill that included funding for the barrier. Trump's proposed budget to Congress also included $30 billion in emergency defense funds and $3 billion for homeland security.
Senate Democratic Whip Dick Durbin (Ill.) said voters will blame Republicans for a shutdown because the GOP controls the White House and both chambers of Congress.
"We've given fair warning to the Republicans. If they want to play games and have a government shutdown, that's their decision. If they want to fund the government and avoid a shutdown, they can do it easily," he said. "They're in charge; they have the majority."
That's exactly what Republicans don't want to happen.
"Shutting down the government when it's a Republican government and a Republican Congress is not an option," said Rep. Tom Cole (R-Okla.), a senior member of the House Appropriations Committee.