Government Shutdown Ultimatum From Mitch McConnell Was 'Ransom Note,' Says DNC Chair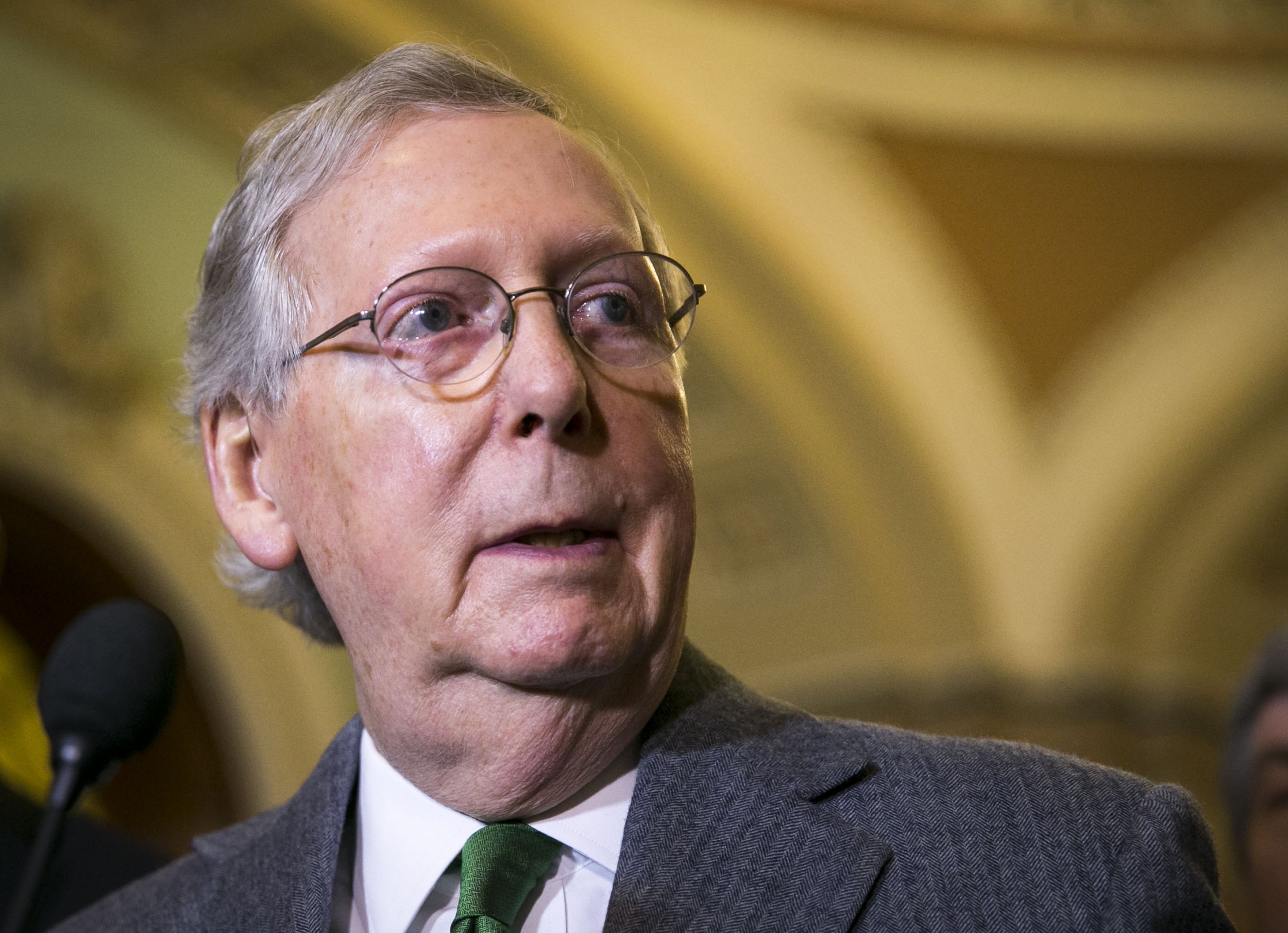 A Friday afternoon tweet from Senator Majority Leader Mitch McConnell telling Democrats they had to choose between two programs they support was labeled a "ransom note" by the Tom Perez, chairman of the Democratic National Committee.
Related: Trump, Republicans will be blamed for government shutdown, new poll finds
McConnell's original tweet read: "#Senate Democrats have a choice to make. This should be a no-brainer..." The tweet included a side-by-side comparison of the Children's Health Insurance Program (CHIP) and the Deferred Action for Childhood Arrivals Program (DACA). The chart estimated that CHIP benefits nearly nine million recipients, and expires "today" without government funding, while it states that DACA benefits fewer than 700,000 recipients and expires in March. Both programs are large priorities for Democratic lawmakers.
Perez fired back some three hours later, responding concisely yet forcefully. "Thanks for the ransom note, Mitch—but we can do both," the DNC chairman tweeted.
The government will officially shutter at midnight Friday night if Democrats and Republicans cannot reach a deal to avoid the shutdown. The main issue separating the two parties is DACA, a program allowing undocumented immigrants who were brought to America as children to register with the government and remain in the country. The program is not set to expire until March 5, but a majority of Democratic senators have said they will not fund the government, even on a short-term basis, without assurances that the so-called Dreamers, those who benefit from the program, will be protected.
The House of Representatives passed legislation on Thursday that would fund CHIP for six years while funding the rest of the government for an additional month. That, Republicans argue, would give lawmakers time to hammer out a DACA deal. A majority of the 51 Republican senators would support the bill, known as a continuing resolution, to avoid a shutdown. But nearly all Democratic senators are refusing to sign another short-term spending bill, much like the one passed by Congress in December.
All of this has led to a partisan blame-game with Republican leaders pinning the blame on obstructionist Democrats and Democrats arguing that Republicans, who control both chambers of Congress and the White House, are at fault. A new Washington Post-ABC News poll out Friday found that 48 percent of Americans would blame Republicans for a government shutdown while just 28 percent would blame Democrats.