Donald Trump and congressional lawmakers remain at a standstill over border security, with the president claiming that his long-promised wall is necessary to "protect our families and our nation." But the federal government's partial shutdown, which has stretched into its third week, may be making Americans less safe.
Agencies like the Food and Drug Administration, the Transportation Security Administration and the Consumer Product Safety Commission, along with other departments tasked with protecting citizens, have been mostly shuttered since the shutdown began in December.
The FDA has suspended most of its food safety inspections. This means that the agency can't be on the lookout for foodborne illnesses like salmonella, E.coli and listeria.
FDA Commissioner Scott Gottlieb told NBC News earlier this week that it's "not business as usual" at the agency. Of the agency's 17,000 employees, more than 40 percent are furloughed during the shutdown.
"There are important things we are not doing," Gottlieb said. "We're doing everything we can to try to maintain our basic consumer protection role. That's our focus."
At the TSA, approximately 50,000 officials have been forced to work without a guaranteed paycheck. But many workers have either quit or stopped coming in, raising safety and security concerns.
"Our officers have undergone a tremendous amount of training and taken an oath to protect this country," said Hydrick Thomas, the president of the TSA Council on the American Federation of Government Employees, in a statement released on Tuesday.
"They are highly specialized in screening passengers and do so better than any private contractor, but we're risking losing them by offering no pay for long hours and dangerous work. Congress and the administration must get their priorities right and reopen the government so we can pay these officers for the work they've done and not risk losing any more than we already have," Thomas added.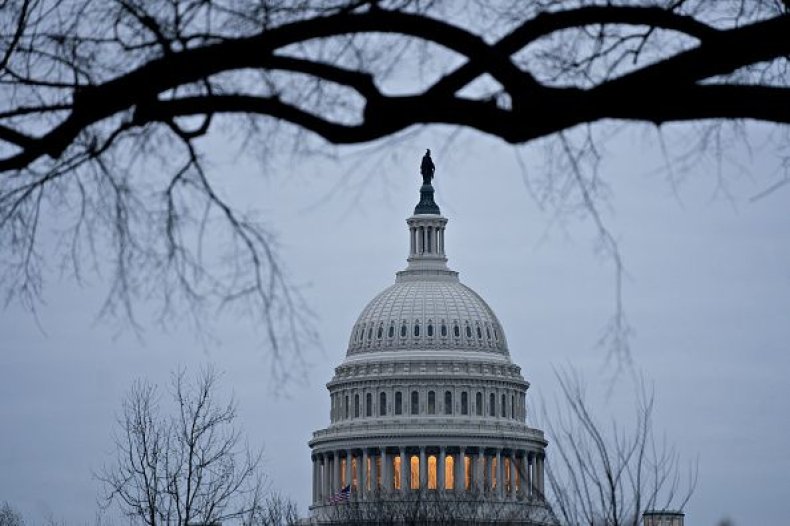 The National Park Service has been tasked with keeping open many of the country's public lands while 16,000 of its 19,000-person staff is furloughed. In the nearly three weeks since the government has been shut down, three people have died in accidents in national parks. Another four deaths as a result of suicide are believed to have occurred. In general, an average of six people die each week in the park system, according to the agency's spokesman Jeremy Barnum.
The National Park Service announced that it is using funds designated for future projects to keep open and staff its most popular sites across the country.
"We are taking this extraordinary step to ensure that parks are protected, and that visitors can continue to access parks with limited basic services," Daniel Smith, the National Park Service Deputy Director, said in a statement earlier this week.
The FBI Agents Association sent a petition to the White House and Congress on Thursday warning of the effects of the shutdown on their work. FBI agents have worked since the shutdown began but will not receive a paycheck on Friday.
The association said it urged the government to fund the Department of Justice and the FBI amid the shutdown "because financial security is a matter of national security."
As the shutdown enters Day 20, federal workers held a rally outside the U.S. Capitol building on Thursday calling for the president and lawmakers to reopen the government. The protest came as President Trump left Washington D.C. to visit the U.S.-Mexico border in Texas.
Trump told reporters before leaving the White House on Thursday that he may declare a national emergency in order to sidestep Congress and get funding for his border wall, though he would prefer to work with lawmakers to end the shutdown.
"If this doesn't work out, probably I will do it. I would almost say definitely," Trump said about the possibility of declaring a national emergency.