Government Shutdown Is Making Air Travel Less Safe, Like Playing 'Horrible Game of Chicken,' Says Air Traffic Controller Representative
The partial government shutdown has made air travel less safe today than it was a month ago, Trish Gilbert, executive vice president of the National Air Traffic Controllers Association, said in an interview with CNN Wednesday.
"Bottom line would you say...flying is less safe today than it was a month ago?" asked CNN Host Poppy Harlow.
"I would say it is less safe today than a month ago. Absolutely," said Gilbert. "We do not have the professionals on the job. We are working with bare-bones crews. We have controllers there, doing what they do very, very well. But how long can you expect them to do it without all of the systems behind them to keep the system safe and planes in the air."
Air traffic controllers, who direct aircraft through the skies, ensure that planes take off, fly and land safely without hitting other planes. They have gone for 26 days without pay because of the partial shutdown, brought on by the president's $5.6 billion funding request for a border wall.
"Right now, you're putting this incredible strain on this system... This is a horrible game of chicken that we're in the middle of," said Gilbert.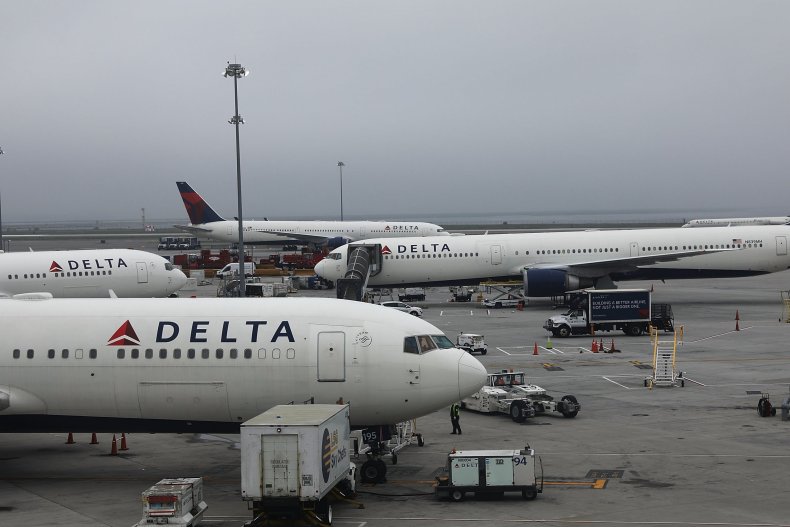 Air traffic control support staff, deemed inessential, have been furloughed, throwing another glitch into an interdependent safety system. Gilbert expressed worry over the fact that self-air-traffic controllers' self-reported safety issues had not been investigated. "Maintenance of our infrastructure and installing new technologies that would improve safety" are not happening, Gilbert explained.
On Tuesday the Federal Aviation Administration announced that it would bring back almost 3,000 furloughed safety inspectors and engineers to provide maintenance and back-up inspections—without pay. Considered nonessential government workers, only 216 inspectors were required to report to work when the shutdown began.
"We are recalling inspectors and engineers to perform duties to ensure continuous operational safety of the entire national airspace," the agency said Tuesday in a statement. "We proactively conduct risk assessment, and we have determined that after three weeks, it is appropriate to recall inspectors and engineers."
The move comes after the National Air Traffic Controllers Association sued the federal government to force it to pay them for their work during the shutdown. A federal judge ruled against them on Tuesday. The association said that there were currently fewer trained controllers than there had been in the past 30 years, despite a significant increase in air traffic.
The TSA saw a significant increase in employee absences last week, with an absence rate of 6.8 percent compared with 2.5 percent the year before. Atlanta, Houston, Washington-Dulles, Miami and Dallas-Fort Worth airports have all had to close screening lanes because of staff shortages. The TSA missed a firearm during its screening process last week, and a passenger was allowed to fly with his gun on a Delta flight between the U.S. and Japan. The TSA said the gun slipped through because procedures weren't followed, and was not a result of staff shortages brought on by the government shutdown.
President Donald Trump, meanwhile, has claimed that federal employees suppor the shutdown, even if it means working without pay. In the past, Trump has supported the privatization of air-traffic control jobs.