Government Shutdown: More Than 54,000 Border Patrol Agents to Work Without Pay, While Trump Says They 'Want the Wall'
While President Donald Trump tweeted on Thursday that "border patrols want the wall," thousands of them will be working without pay amid a partial government shutdown that is expected to continue through next week.
Over 54,000 Border Patrol and U.S. Customs and Border Protection agents will continue working with no remuneration until the government shutdown ends, whereas clerical and nonessential staff are not working, Democratic Representative Henry Cuellar, of Texas, said, according to Laredo Morning Times and Associated Press. They will receive back pay for their time worked, Cuellar told the publication; however, he added that some of these agents may not be able to make ends meet in the meantime.
They represent at least 2 percent of the Department of Homeland Security workforce, both media outlets pointed out.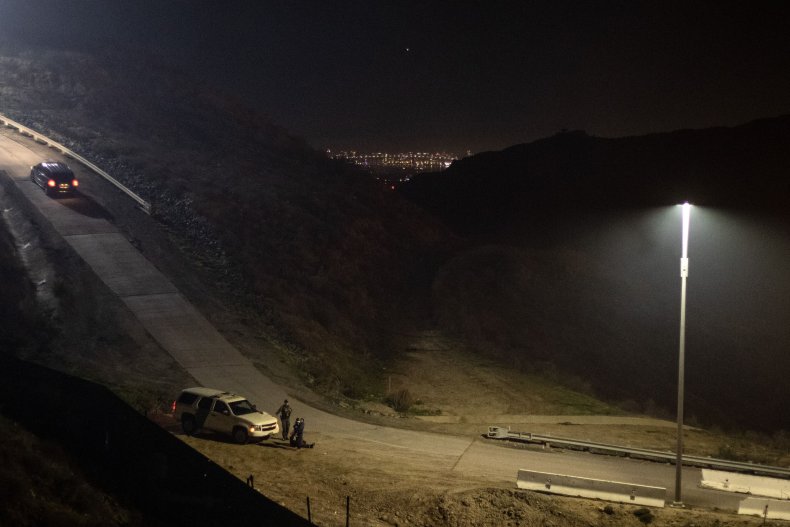 Cuellar, who is part of the House Appropriations Committee, said that Congress had enacted five appropriations bills with seven remaining. Nevertheless, the only holdout is the funding for the border wall. The Democratic representative said that, while he supports $5 billion for homeland security purposes, he does not support the construction of a wall.
"If we give in to the wall, what's he going to do next time?" Cuellar told Laredo Morning Times. "It's dangerous to allow a person to leverage that any time he wants to get something done." The legislator added that such a budget should be earmarked to fund retention bonuses for Border Patrol agents.
Meanwhile, the government shutdown has reached its sixth day and will drag on for several more. House Majority Whip Steve Scalise, a Republican from Louisiana, told members, "No votes are expected in the House this week," and no consensus has yet been reached between congressional Democrats and the president.
"No end in sight to the President's government shutdown," Senate Minority Whip Dick Durbin, a Democrat of Illinois, tweeted on Thursday. "He's taken our government hostage over his outrageous demand for a $5 billion border wall that would be both wasteful and ineffective."
Trump's tweets on Thursday afternoon indicate that he will continue to hold the line. "'Border Patrol Agents want the Wall.' Democrat's say they don't want the Wall (even though they know it is really needed), and they don't want ICE. They don't have much to campaign on, do they? An Open Southern Border and the large scale crime that comes with such stupidity!" he wrote.
He then doubled down on his hard-line stance. "There is right now a full scale manhunt going on in California for an illegal immigrant accused of shooting and killing a police officer during a traffic stop. Time to get tough on Border Security. Build the Wall!" he tweeted.
He also retweeted a post from former President Barack Obama, who wrote in 2011, "I strongly believe that we should take on, once and for all, the issue of illegal immigration," referring to an excerpt of the Democratic leader's State of the Union address at the time. Trump said, "I totally agree!"
Trump also recently tweeted: "This isn't about the Wall, everybody knows that a Wall will work perfectly (In Israel the Wall works 99.9%). This is only about the Dems not letting Donald Trump & the Republicans have a win. They may have the 10 Senate votes, but we have the issue, Border Security. 2020!"
Customs and Border Protection has been mired in controversy following the deaths of two minors in the custody of U.S. agents. Seven-year-old Jakelin Caal from Guatemala died of cardiac arrest and multiple organ failures on December 8. Felipe Alonzo-Gomez, an 8-year-old Guatemalan boy, died on Christmas Eve after experiencing fever and vomiting. Both cases brought into question the ability of federal agents to handle sick migrants in overcrowded border facilities, The New York Times reported.
This article has been updated to include a tweet from President Donald Trump.