Government Shutdown 2018: When Might the Government Close Next?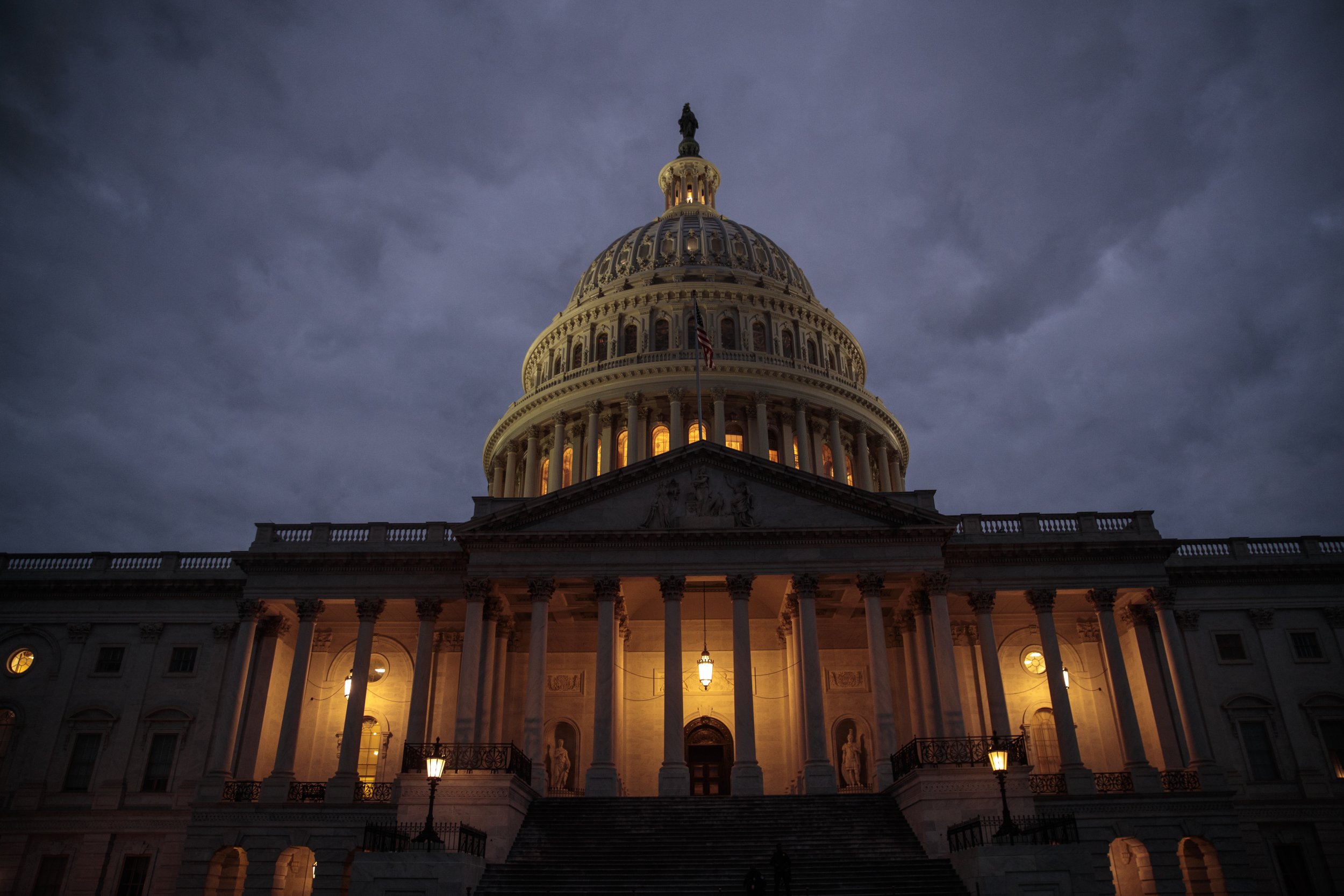 Republicans and Democrats in Congress reached a deal Monday to reopen the United States government, with the House of Representatives expected to soon pass legislation that has already passed the Senate. But the funding bill is far from a permanent fix, kicking the can down the road a little bit longer and setting up another imminent funding battle.
So when might the next government shutdown be? Well, sooner than you think.
Related: Government shutdown 2017: five ways it could affect you if Congress can't pass funding deal
The plan that Senate Majority Leader Mitch McConnell and Senate Minority Leader Chuck Schumer agreed to Monday funds the government only through February 8. The new deadline is likely to set up another partisan fight over immigration and the Deferred Action for Childhood Arrivals program. DACA allows undocumented immigrants brought to America as children to register with the government and remain in the country.
In addition to government funding, the plan featured a promise from McConnell. The pledge, according to Schumer, is that if no immigration deal is reached between the two parties by the February 8 deadline, the Senate will "immediately proceed to consideration of legislation dealing with DACA. The process will be neutral and fair to all sides."
The agreement was clearly enough to get Democrats to reopen the government, but it does not promise that they will end up getting the deal they want to protect the so-called Dreamers, who rely on the DACA program. How the next few weeks play out is anybody's guess, but congressional dynamics are likely to come into play in the weeks and months ahead.
If no agreement is reached by the newly established February 8 deadline to fund the government, and there is not a bipartisan consensus on how to proceed to the consideration of new legislation, expect the same shutdown conversation in fewer than three weeks.
Further, the deal reached Monday was only between Republicans and Democrats in the Senate and did not include any concessions from the House of Representatives, which could cause ample problems down the line.
If the Senate does pass immigration legislation before or after the February 8 deadline, Senate Democrats will likely only support another short-term funding bill to force the more conservative House to take action on their legislation. Should the House pass the Senate legislation, expect smoother sailing toward a longer-term funding bill.
But if the House votes down the Senate's plan, or instead passes its own divergent plan, expect another shutdown. In such a scenario, Democrats would likely be extremely vocal in blaming the Republicans for not keeping their word, and a shutdown could drag on much longer than this weekend's three-day impasse.