Longest Government Shutdown in History Cost Economy $3 Billion, Which Will Never Be Recovered, CBO Report Says
The longest partial government shutdown in U.S. history has cost the economy $3 billion—about half the amount President Donald Trump requested for his long-promised border wall, according to the Congressional Budget Office (CBO).
The five-week shutdown also delayed about $18 billion in federal discretionary spending. The effects of the shutdown are likely to spill over into the rest of the first quarter of 2019. The CBO estimates that the level of gross domestic product in the first quarter will be $8 billion lower than it would have been without the shutdown.
"Although most of the real GDP lost during the fourth quarter of 2018 and the first quarter of 2019 will eventually be recovered, CBO estimates that about $3 billion will not be," Keith Hall, the office's director, said in a statement on Monday.
The budget office concluded that the economy likely suffered during the shutdown because the 800,000 federal employees who went without pay spent less money, the government reduced spending on services, and there was an overall decrease in demand.
"Among those who experienced the largest and most direct negative effects are federal workers who faced delayed compensation and private-sector entities that lost business," the report said. "Some of those private-sector entities will never recoup that lost income."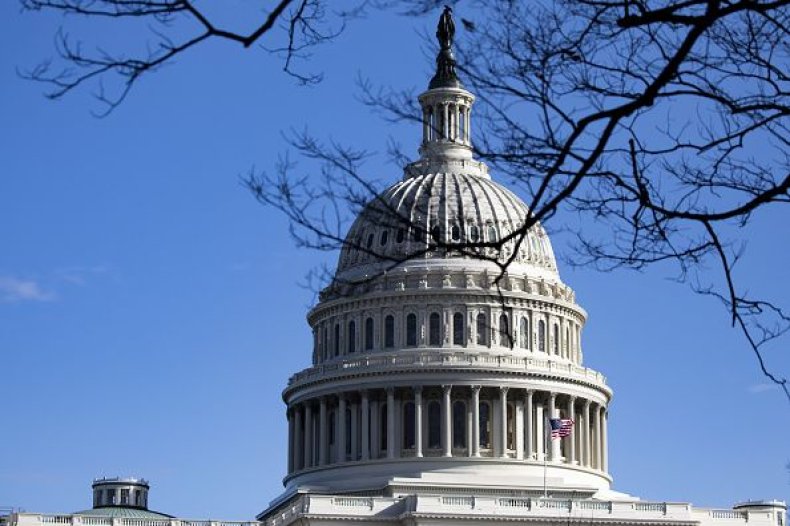 The shutdown ended January 25, after Trump agreed to sign a continuing resolution to reopen the government until February 15. The resolution did not include any border wall funding but gave Congress three weeks to strike a federal spending deal.
While some said Trump caved by reopening the government with no border wall funding (conservative commentator Ann Coulter described Trump as a "wimp"), he insisted that the deal was "in no way a concession."
"I wish people would read or listen to my words on the Border Wall. This was in no way a concession. It was taking care of millions of people who were getting badly hurt by the Shutdown with the understanding that in 21 days, if no deal is done, it's off to the races!" the president tweeted on Friday.
Trump has threatened another government shutdown if Congress does not agree to his demand for $5.7 billion in wall funding. In an interview with The Wall Street Journal, the president said he thought there was a "less than 50-50" chance that lawmakers would come to a deal before the February 15 deadline.